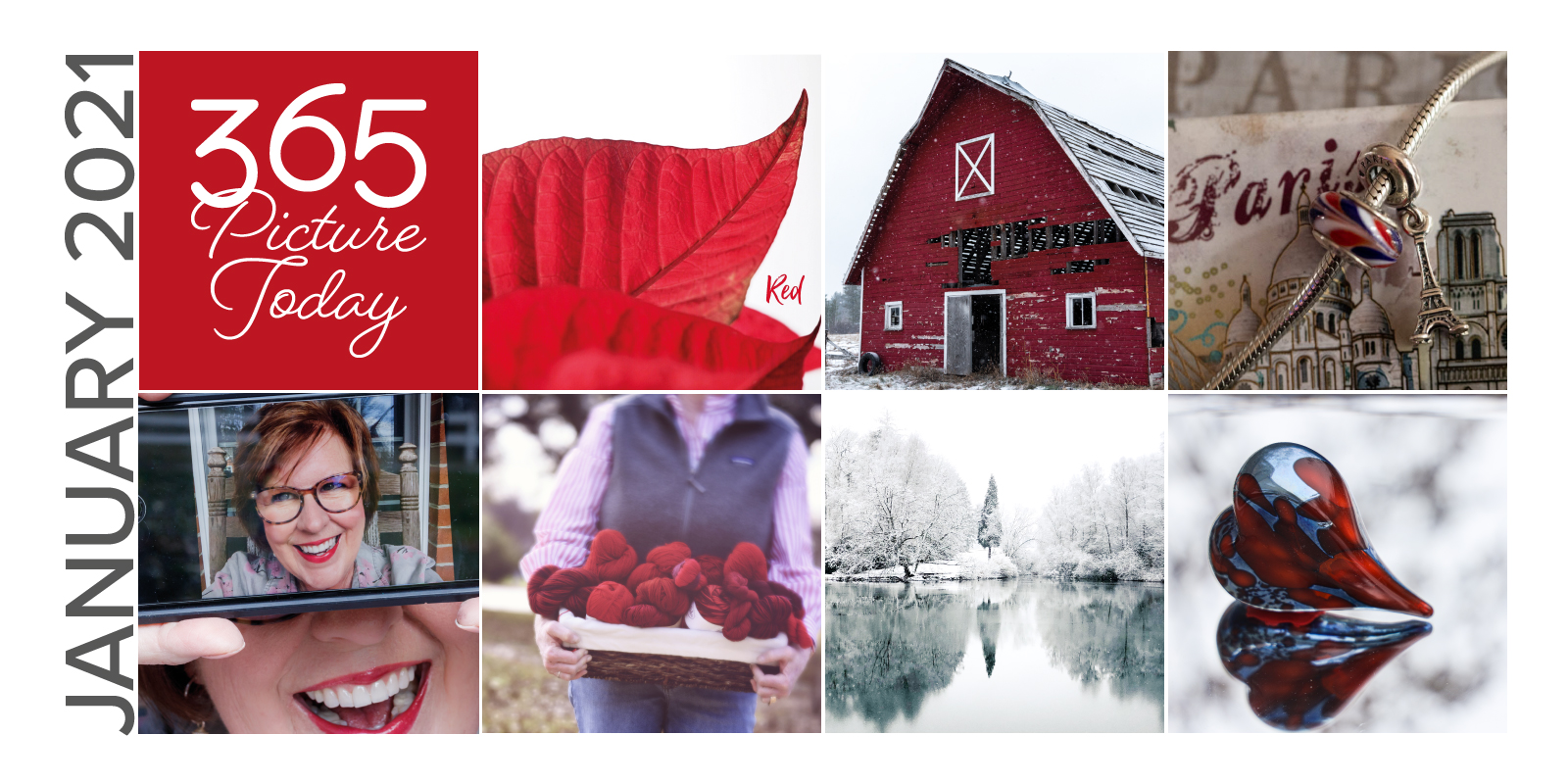 Welcome to 2021
Welcome to January with 365 Picture Today and the first thirty-one photos that will tell the story of your 2021.  To those of you who are new to 365 Picture Today and those that are new to a photo a day project, Welcome!  We are glad that you are here.  We trust that you will find a warm and welcoming community willing to share this journey with you.  To those of you coming back for another year with us, thank you!
We provide a photo prompt for each day.  What you do with it and how you interpret it is totally up to you.  Our number one goal is to encourage and inspire you to pick up your camera, whether that be your phone or a DSLR, and document your life one day and one photo at a time.  Some days the prompts will speak clearly and strongly to you.  Other days they may not.  That's to be expected.   Some days you may be willing to meet the challenge of working with a prompt that doesn't inspire you.  Other days, not.  That's okay too.  Always remember that this is your project and the photos that you take each day need only have meaning to you.
There is a wealth of knowledge in this community. Feel free to ask questions about any and all aspects of photography in the private Facebook group.  You are likely to come across a few good recipes and jokes as well. There is also an infinite amount of compassion and caring amongst our members.  It is impossible to share a piece of your life every single day and not come to care about and call one another friends.  And once it is safe to travel about again, you can bet that friends in the 365 Picture Today community will find a way to gather in person.
If you have questions, suggestions, or concerns, please feel free to reach out to the creative team.  We do what we do for the benefit of this community so we want to know your thoughts.
All that said, here we go!  Start taking those photos...one day at a time.  Remember to share with us in our Facebook group and/or on Instagram using #365picturetoday.
Here's to a new year filled with health, happiness, and good light!