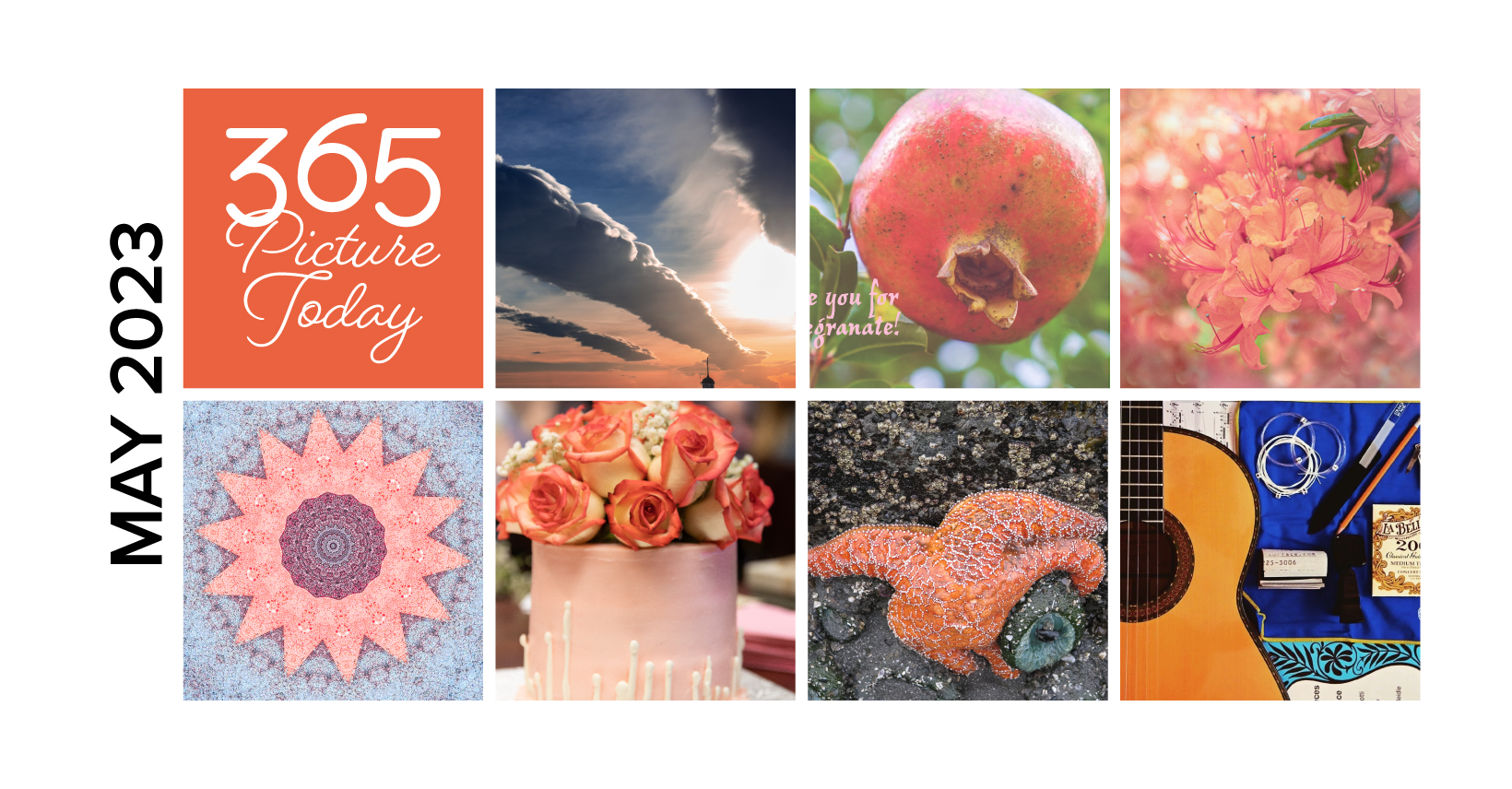 "The world's favorite season is the spring.
All things seem possible in May." 
– Edwin Way Teale
Regardless of which hemisphere you live in, May is likely to be welcome! The extreme weather of the past few months is behind you. As your world is warming up or cooling down, it holds bright promises for lovely days ahead. And that means so many inspiring opportunities to pull out your loyal friend, your camera!
No doubt you will be outside enjoying nature, so looking for the color coral in flowers, fruit, and maybe even decor will be a welcome challenge. Its sunny, cheery hue melds its warm neighbors on the color wheel in such a happy way.
By contrast, through black-and-white photography, you'll see things differently as you concentrate on light and shadow. With days and nights almost equal in length, there should be little trouble making time for early or late shadows. 
The month will give you time to practice two different genres. Street photography will offer another excuse to get outside and enjoy this time of year. Closer to home, creating flatlays will be an opportunity to display your favorite things in a unique way.
Finally, documenting your daily routine will help you place value on the little things in your life whether inside or out.
Yes, all things photographic do seem possible in May!