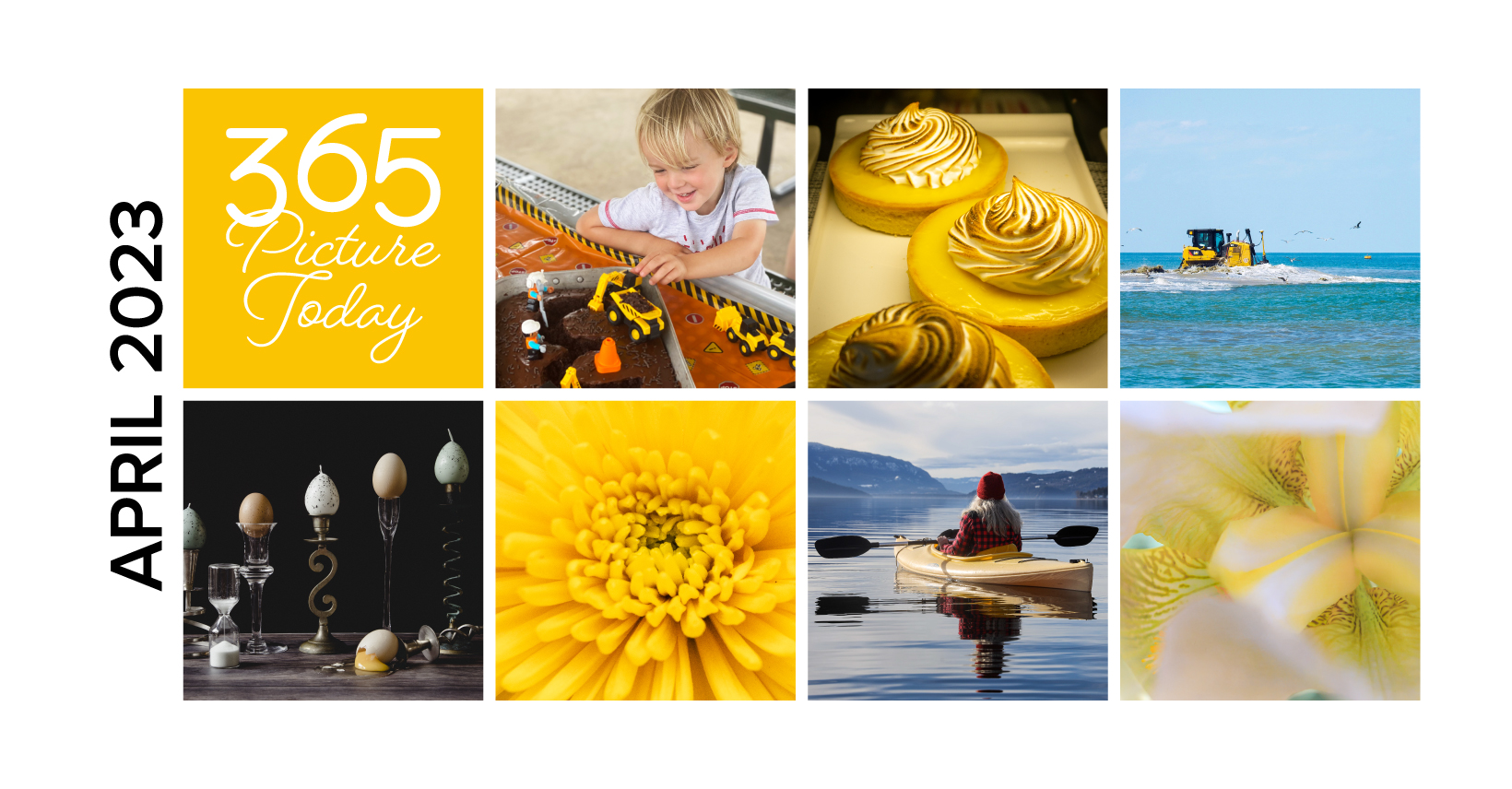 Congratulations! 
You have made it through a quarter of the year taking a photo a day! 
Hopefully you are settling into a routine of daily photos.  You are discovering which subjects are drawing your attention, which skills you'd like to develop, and you are becoming more comfortable with those monthly selfies!  Most importantly, we hope that you are having fun and are looking forward to the next nine months of taking a photo day!
It seems like this time of year finally affords us the opportunity to slow down a little and take a breather.  We've made it through the rush of holidays and the harshest of the seasons, whether it be winter or summer where you are; nature is giving way to a time of transition.  Spring brings with it new life and a constantly changing palette of color.  Fall, on the other hand, suggests the feeling of slowing down and rest.  The stark beauty of the natural world is present in all of its glory.  Our creative minds need to experience all of the seasons.  We hope that this month's prompts will encourage you to photograph these special time of the year wherever you are.
This month we'll turn our cameras toward composing images with odd numbers and brightening a week by photographing lemon yellow.  We'll also burn a few calories as we move around trying to find just the right angle for a week of food photography.  Food photography is not everyone's favorite, but it is a great way to practice composition and lighting.  Keep in mind that food will never give you a cheesy "make it quick" smile or roll it's eyes at you, unless you are taking a picture of a sassy potato.  And food will be still for as many shots as you need, except perhaps ice cream.  We'll finish the month photographing the familiar in our lives.  These are the things that are often overlooked in the present; however, looking back in the years to come, these will be the photos that you'll be glad to have because they are the story of your life.
Happy April!