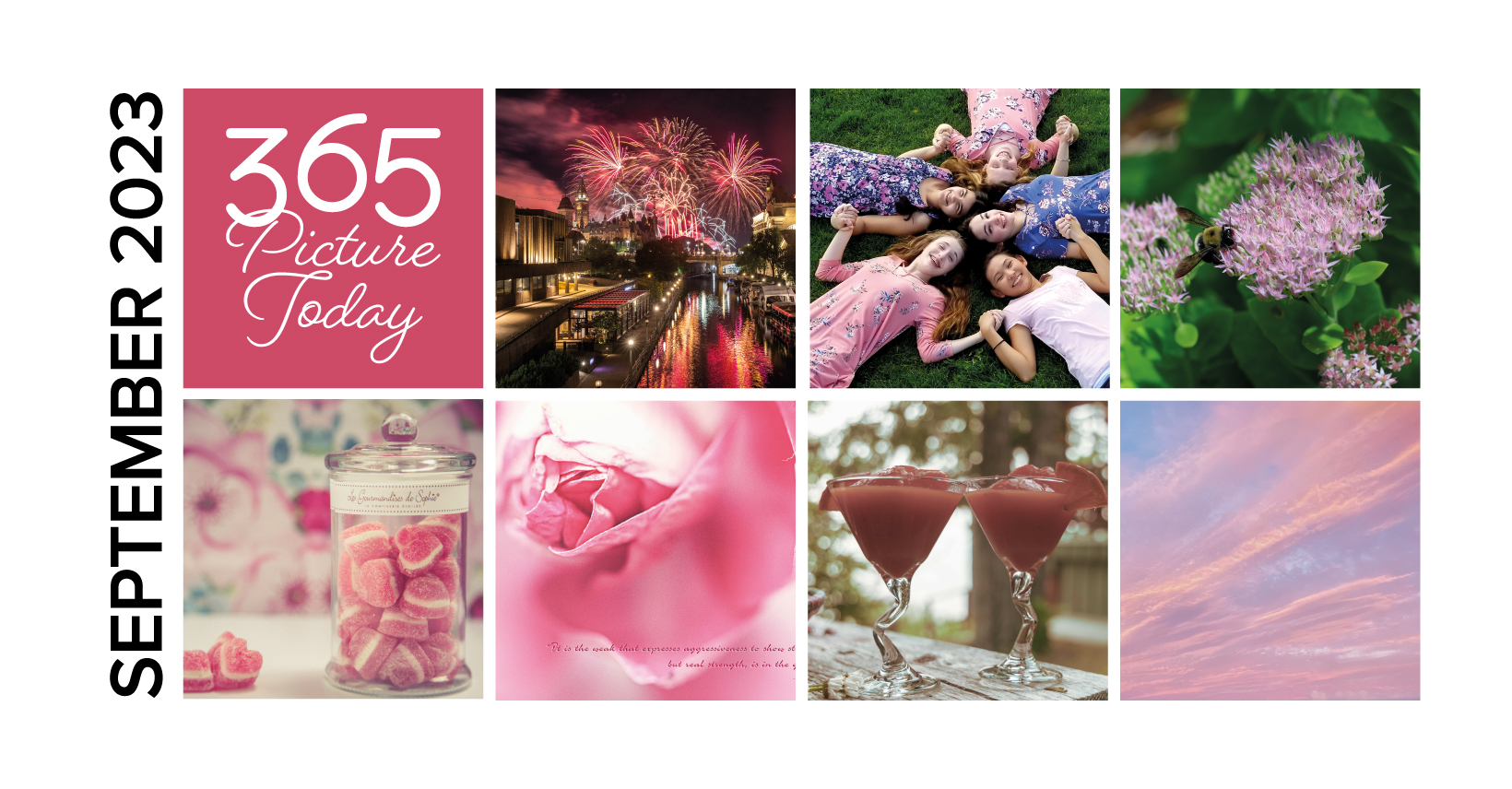 We love September, especially when we are in it!
When you take a picture a day, everyday, for a year, it sure marks the passage of time. Time seems to be flying by with absolutely no sign of slowing down as we approach the ninth month of our 365 Picture Today challange.
Sometimes it seems there is either not enough time, or too much time!  But what is the right amount of time?  I think all "time" is good "time" and we must take advantage of it and own it.  The passage of time is inevitable but we can make it fun.  In fact, we do!  By taking a picture a day, we are slowing down time, enjoying that time in a creative way, and preserving that time forever through our photographs.  
Although making time to take our daily picture sometimes seems difficult, and posting it even more so, try to think of it as time spent making possibilities, new understandings and creating a fresh start every single day...not to mention making memories.  The "future you" and others, will one day look back at your picture a day project and say, "now that was a year worth remembering".  
Essentially, we are seizing the day!