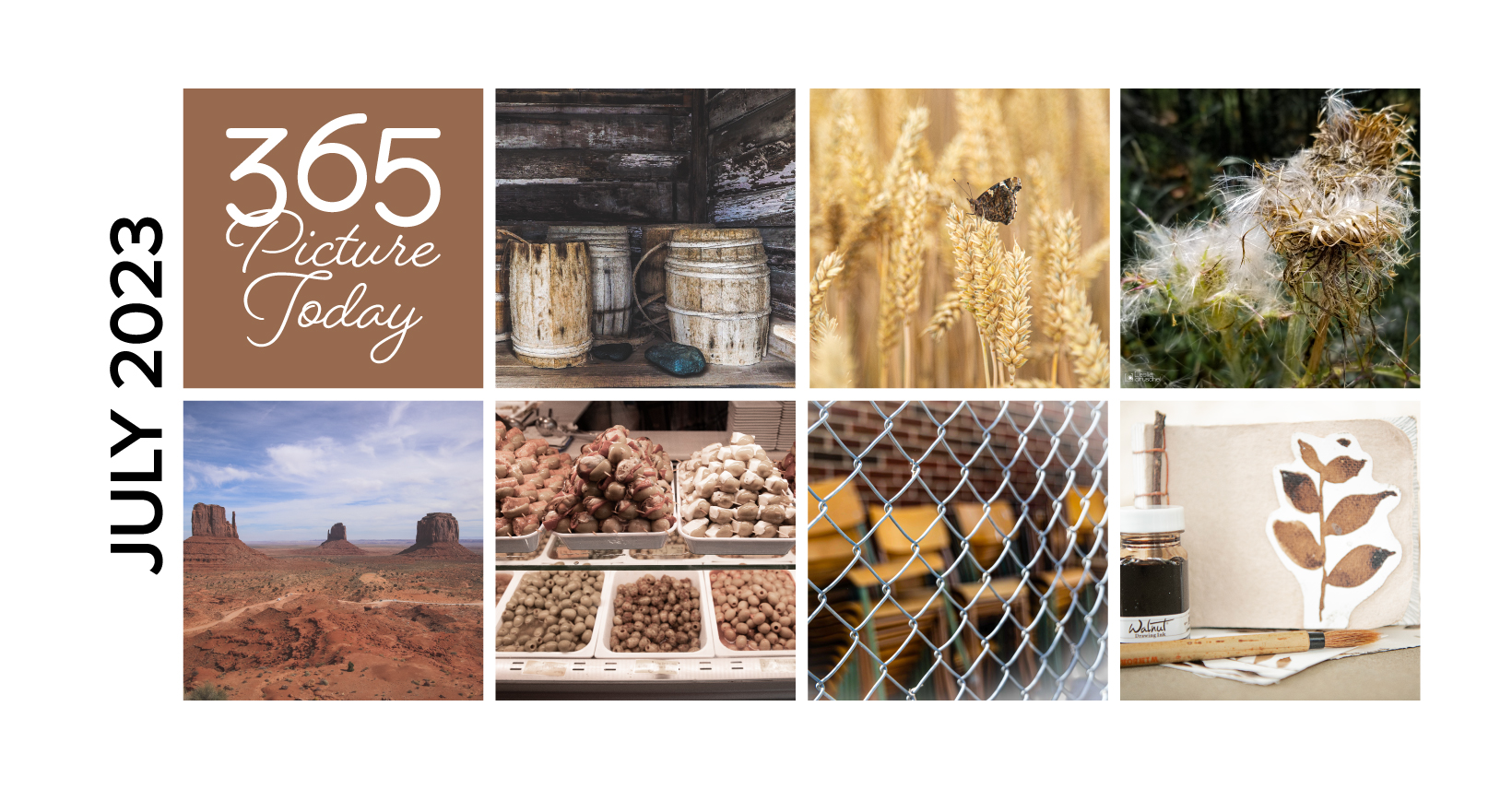 Celebrate Your Creativity
You've finished your first half of the year! How are you feeling about it? Proud that you made it this far? Encouraged that you are learning and improving? Maybe even frustrated that this is a little harder than you thought? Whatever you're feeling, we have some great new ideas to help keep you motivated. And we have a great group that cheers each other on.
We're kicking off July with the color sepia. Sepia is a soft, warm shade of brown that is often associated with vintage photographic images. But we'll be approaching it from the point-of-view of the color itself,  although no one will fault you if you'd like to create a vintage-looking picture! 
For Picture Style Week, we're getting sporty! There's lots going on outdoors at this time of year, so you'll have no trouble finding subject matter whether it's about you, your family, or your favorite team even if you're spectating.  
We want you to share more about yourself, of course, and this time it's by showing us what is 100 steps from where you are--whether your front door, back door, workplace door, or however you want to interpret it. We can't wait to see what you see on a regular basis!
Winding up July's weekly themes we'll practice wide aperture, that f-stop thing that blurs the background. It's a great basic technique that can enhance the mood of your photo or clarify your subject. Fortunately, even most phones have adjustments to give this look, so no one will have to feel left out! 
July will also give an opportunity for another special photo challenge. This time it will be about creating silhouettes. Silhouetting part of your image, either the subject or the space around it, is a device that brings big impact with little special equipment or photo experience. We hope you'll give it a try. 
In July, members in the States will celebrate independence and freedom. But wherever you are, celebrate the creative freedom that photography gives you to explore the world through your lens. Happy Creative Independence!