We are introducing something new this year…. Seasonal challenges. Seasonal challenges are extra technical challenges to help you learn or practice technical skills. The challenge is separate from daily prompts and is there to give you that extra boost if you want to take it on. The extra challenge will occur 4 times a year and will come with technical instruction. Once the challenge is offered, you will have a week to think about it, practice, and then take and post your image. 
Our first Technical Challenge is Refraction Photography.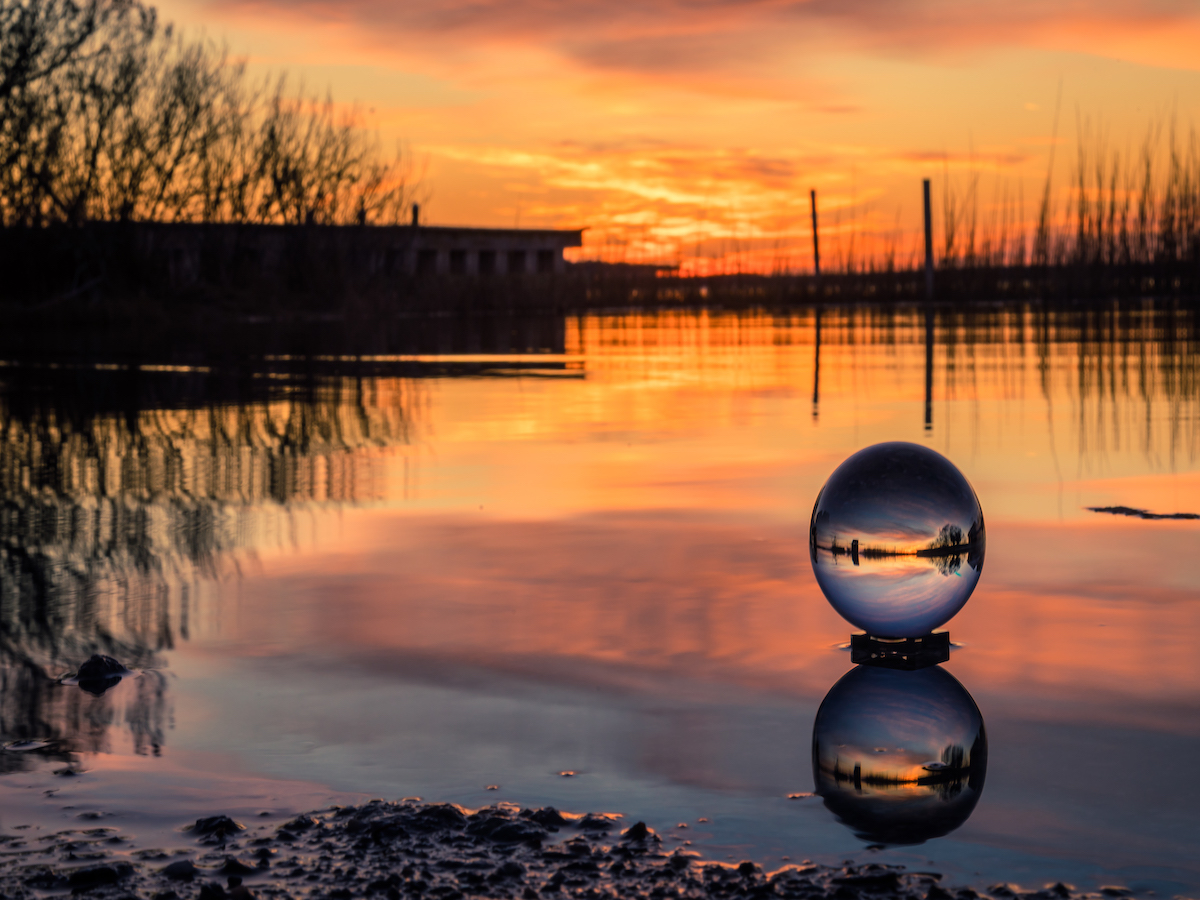 What is refraction photography?
Refraction photography can turn simple objects into beautiful works of art. Refraction is simply light passing from one medium and into another.  This affects the speed and direction of the light. Think about a prism or a rainbow!
So how can you create refraction for your photo?  You will want to pass the light through "something."  That something can be a lens ball, water droplet, water or wine glass.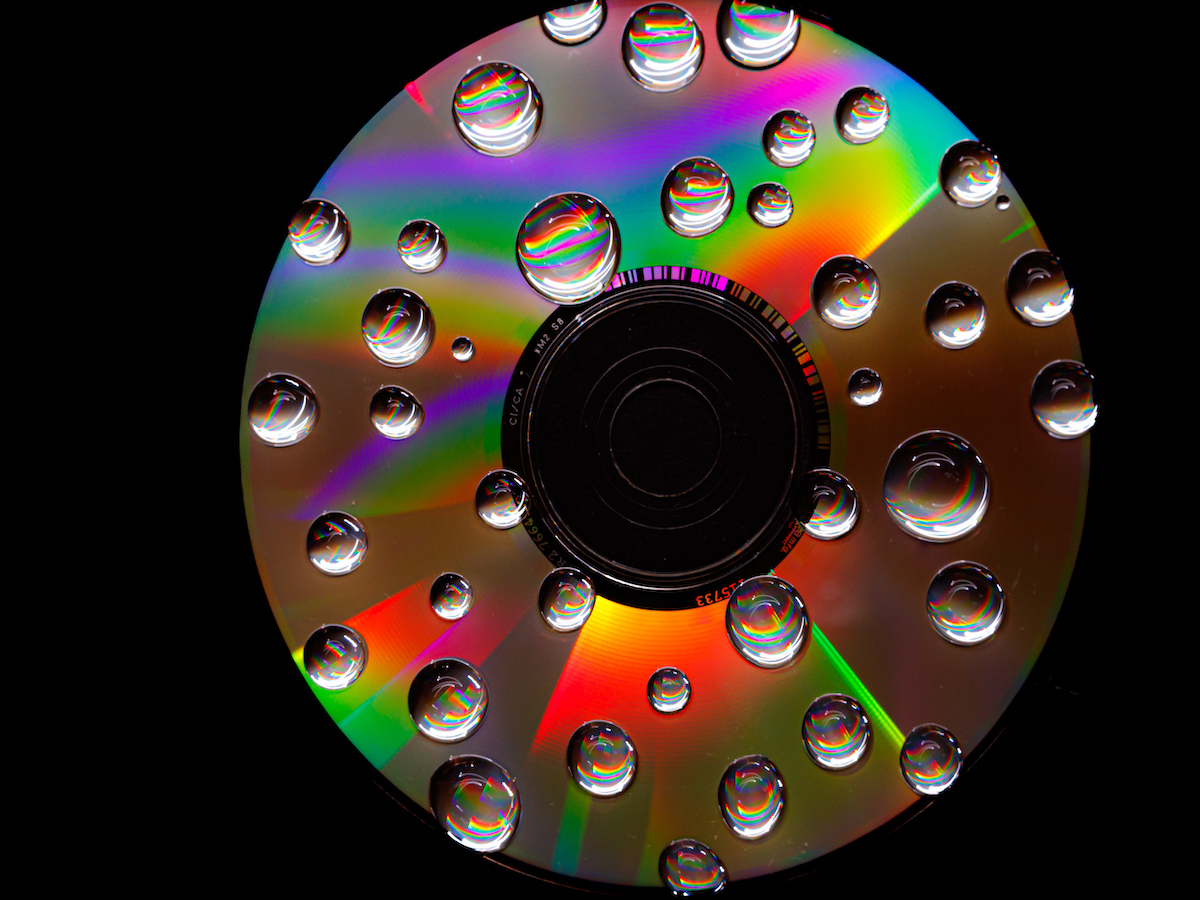 Let's talk about the lens ball.  Do you have one? If you are interested in refraction and you don't have one, they are very inexpensive and can produce some really fun and beautiful images. You can pull back and capture a landscape, or get in close with a macro. You may have to reposition the ball, or yourself, to get the desired image. Place the lens ball such that it captures the image you want and then be patient in setting up and capturing that image.
For the image below, I placed a mirror in a very dark room, put the lens ball on the mirror, then stapled multi-colored fairy lights to a  stick and then twirled the stick around for a long exposure. 
I placed my camera on a tripod (positioned low) and used my 24-105 zoom lens with the following settings
ISO 100, 80 mm, f 8.0, 2 sec
The next image was taken with a 100 mm macro lens.  I was able to isolate the flower, refracted into the lensball, without the background distractions.  This is where positioning the object, or yourself, could take a few tries.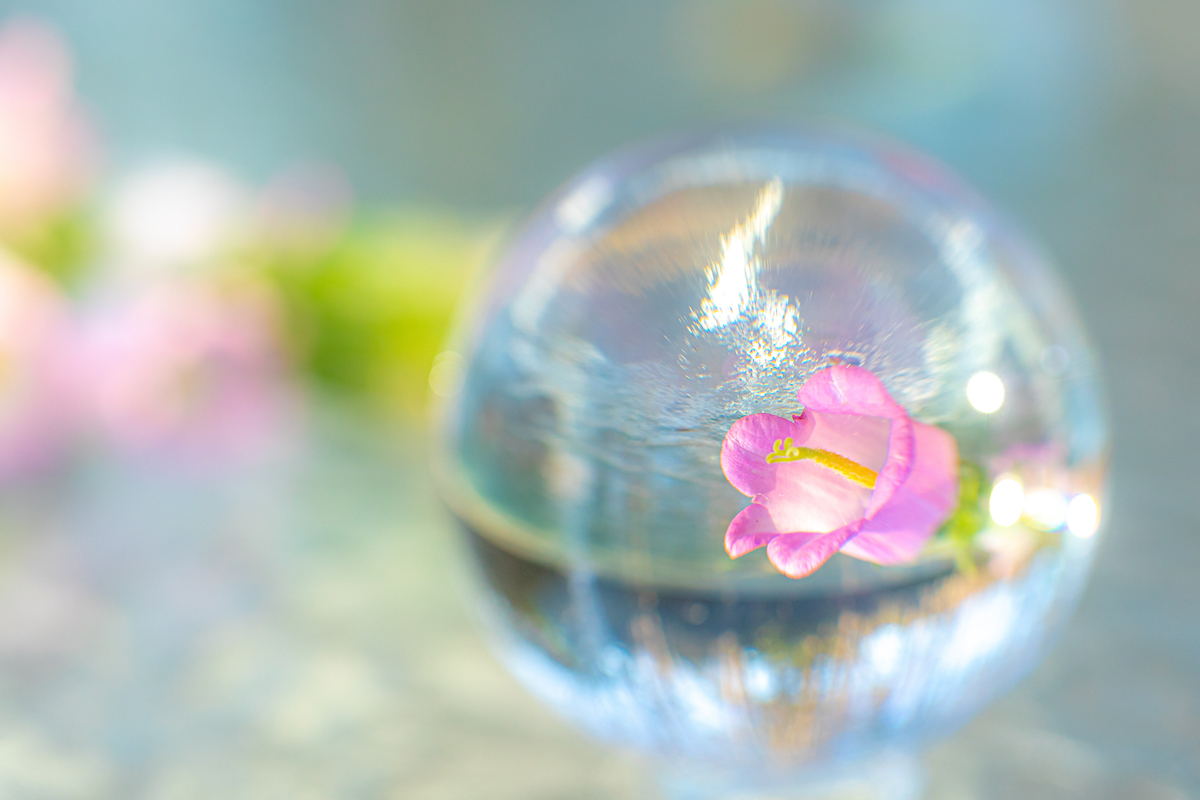 Have you ever thought about water droplets as light refractors? You can find them outside in nature after a rain shower. Tree limbs and leaves can hang on to droplets and make some really beautiful and interesting images.  Using a macro lens and a tripod will help get nice sharp captures.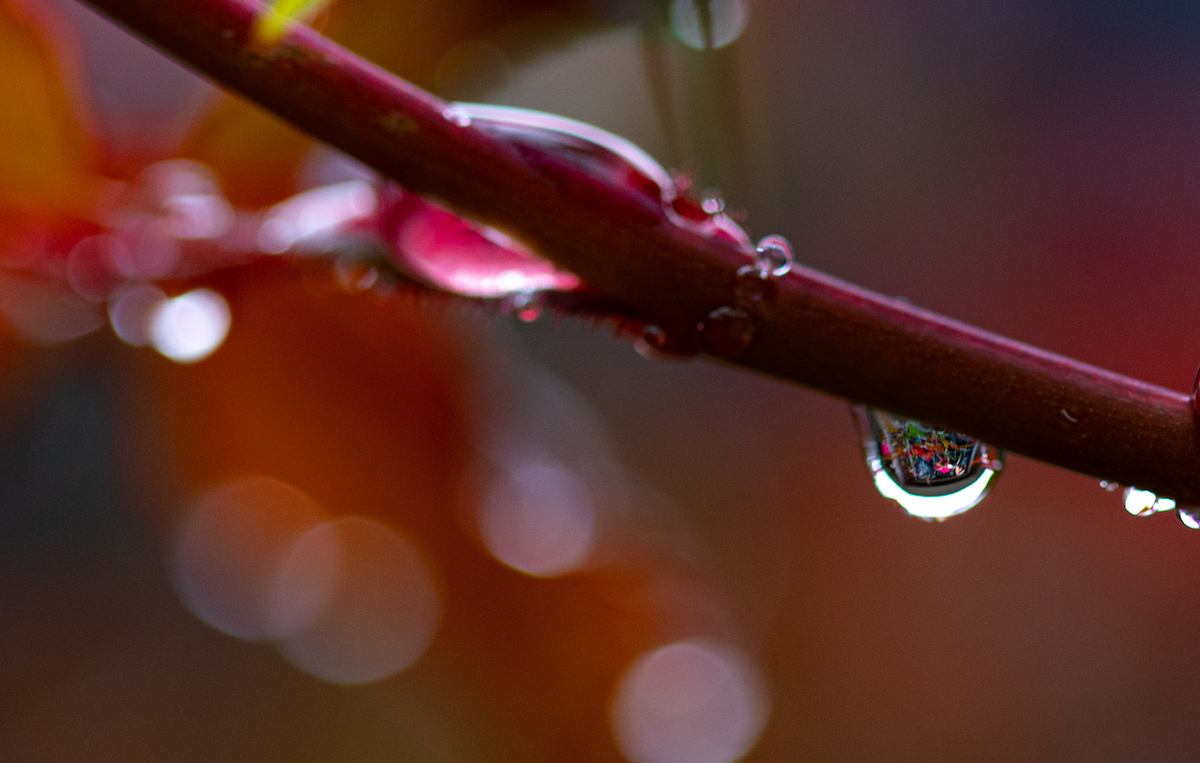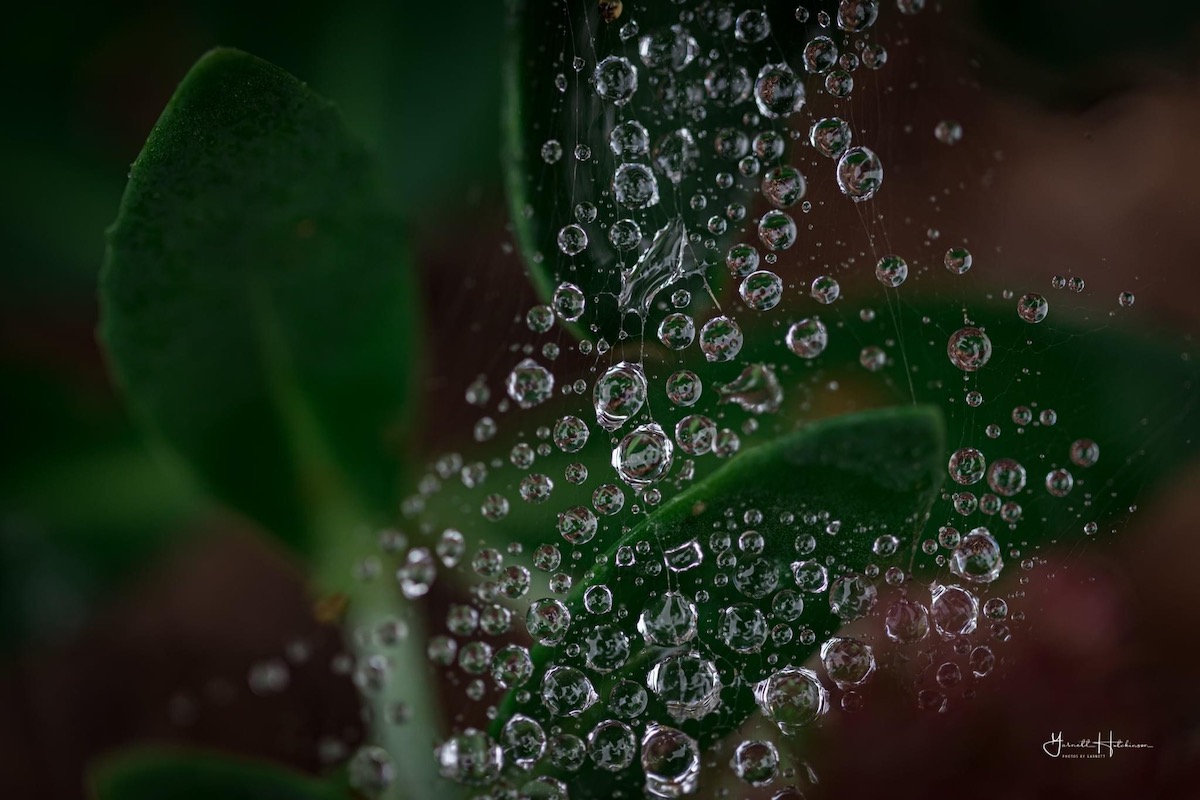 You can also create your own droplets.  I have used medicine dispensers, eye droppers and laboratory droppers. You can have a lot of fun experimenting with backgrounds.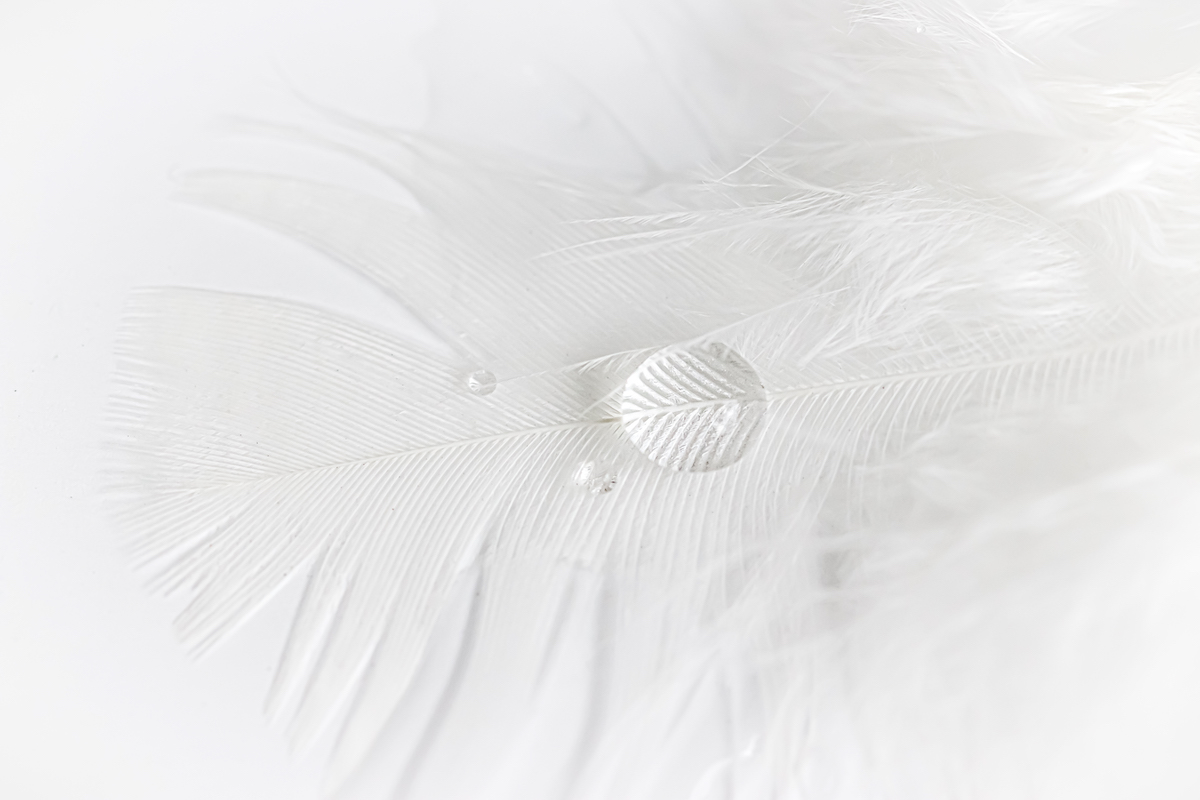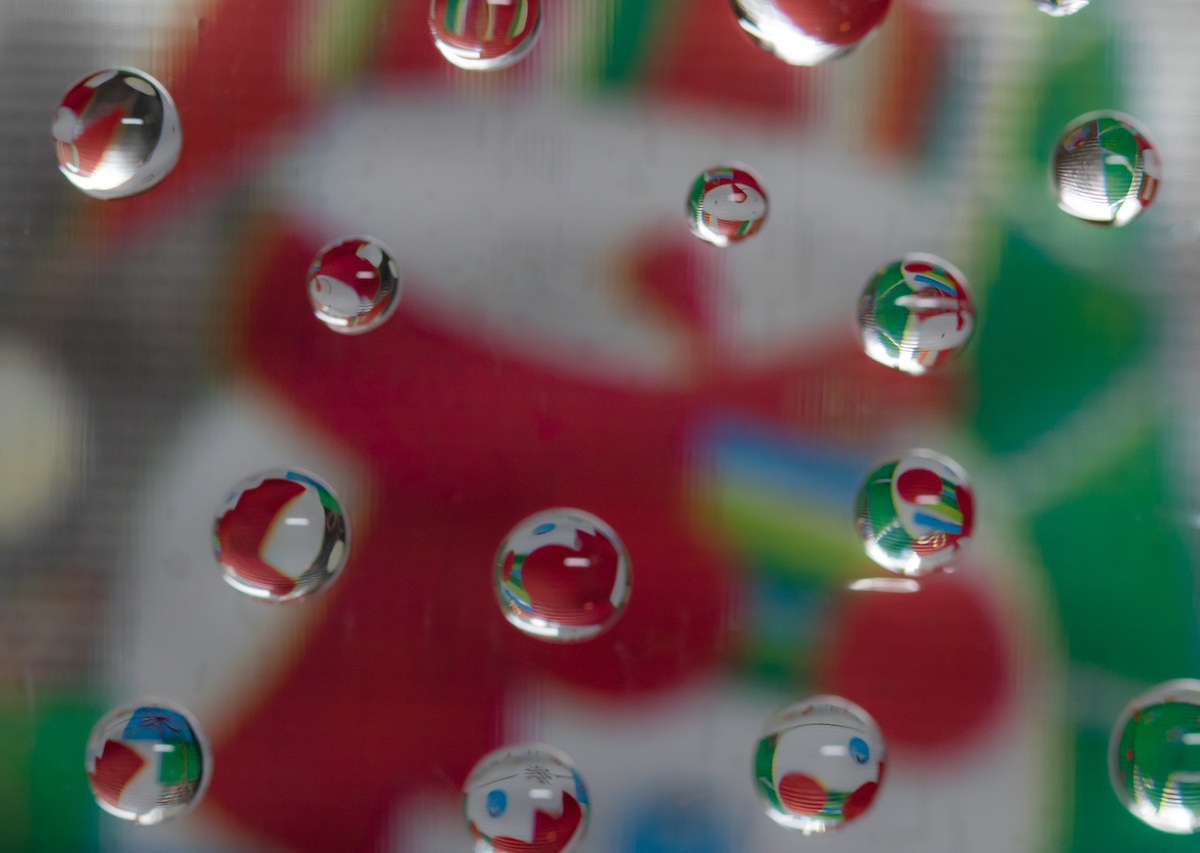 You may also use water or wine glasses filled with water to get your refraction. The following examples illustrate the interesting images you can get while playing with background set ups.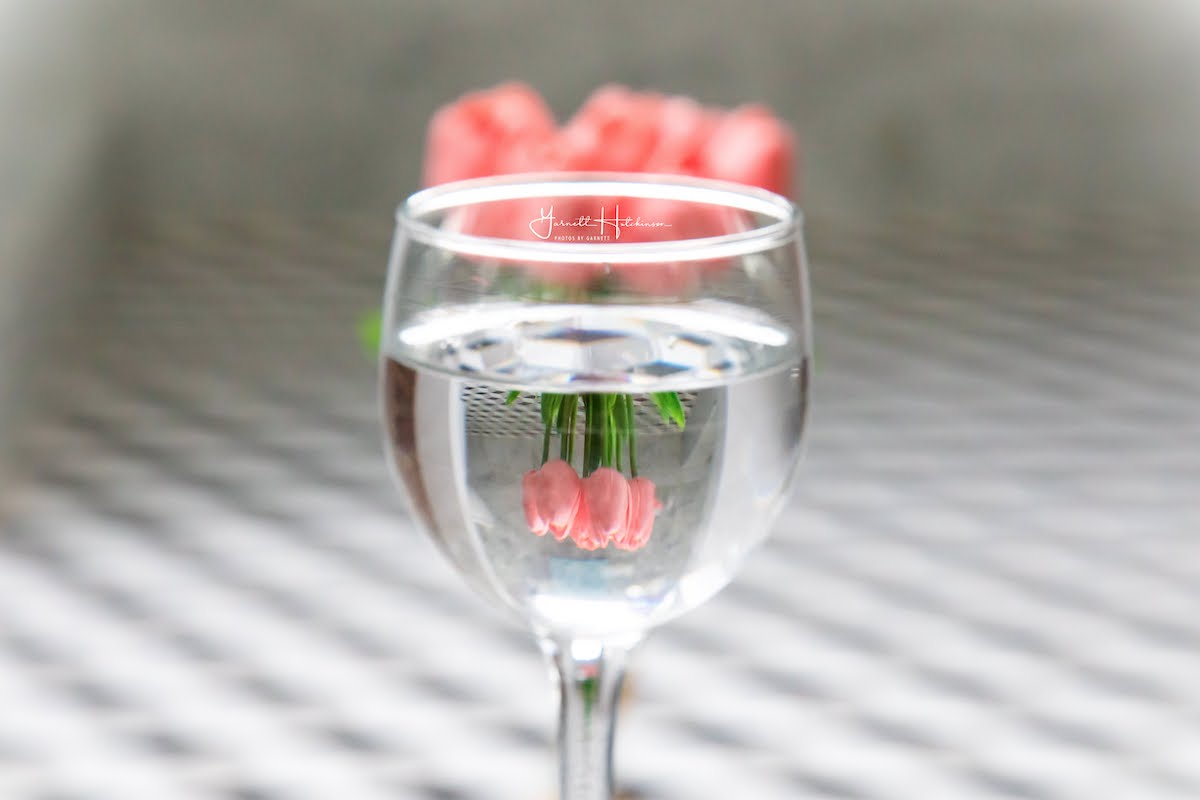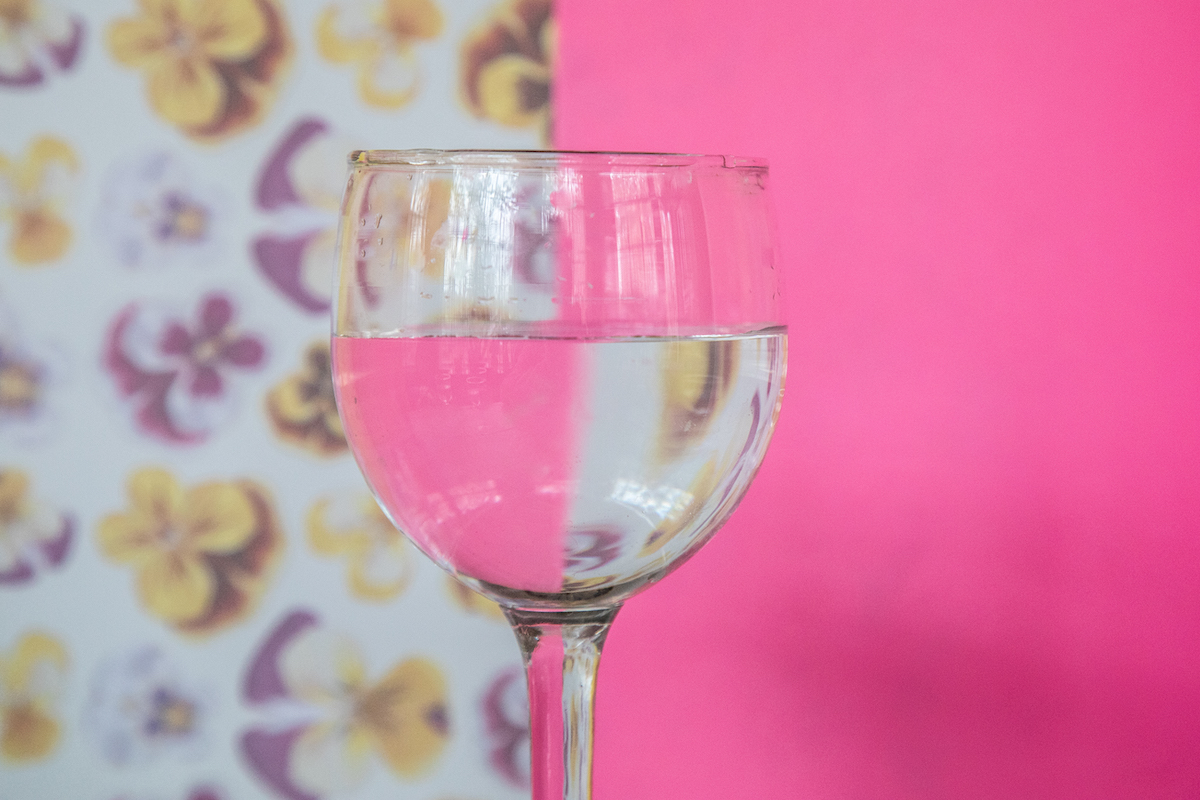 We really hope you are up to meeting this extra challenge. You will have one week to take your photos and upload them to Dropbox. Please submit them by February 16, 2023.
Feel free to share photos of your set-up. Please include a text file explaining the equipment you used and camera settings.  We are really excited to see the creative images that you capture!
The final images will posted on the website.