And here we are at the end of another year, that time where we find ourselves both looking backward and looking forward.  During this busy season, it can be beneficial to find time for some healthy introspection.
As photographers, the end of the year is fun and exciting because many organizations are publishing their photos of the year.  News agencies, magazines, specialty organizations that focus on subjects like wildlife, landscape, and travel, all feature their top images from the previous twelve months.  What is it that lands a photograph in the top images of the year?
Certainly technical aspects are important.  Composition, lighting, use of lines, shapes, patterns, texture, and color all contribute to making a good technical photo.  As we all know, many photographers are masters of these things, so there is obviously something else that sets apart exceptional photos from the good ones.  Sometimes creating that wow photo is luck, it was about being in the right place at the right time with your camera ready to go.  Most often, however, getting that image of a lifetime comes from taking many, many photos that help the photographer develop their skills in looking at the world so that they can bring a unique visual perspective and perception as well as creativity to their subject.  All of us who want to become "better" photographers need to study the works of top photographers, but we also need to step back and study our own photos as well.
Try this end of the year exercise...
Look back through your daily photos from the year.  Do this slowly.  Give yourself the gift of returning to the time and place when the photo was taken.  Feel the feels, the joy-filled ones and the difficult ones.  As you do this, start to create your personal "finalists" for photo of the year.  Over several days, revisit your choices, narrowing the pool each time until you have found your top choice.  This is not easy.  It some ways its like asking you to choose your favorite child or pet.  Engaging in this process, however, invites you to look carefully at your photos, to look at the technical qualities of each, to look at the story within each, and to find the one that best unites these two things in a single image.  Keep in mind that this is a subjective process.  No one else has to agree with your choice.
Once you have made your selection, which admittedly is often a gut reaction, study that photo.  Look at its technical aspects.  Think about its story.  Ask yourself what unique perspective have you brought to the image?  This kind of study is what will ultimately make us better photographers, or at least better at expressing ourselves through our photos.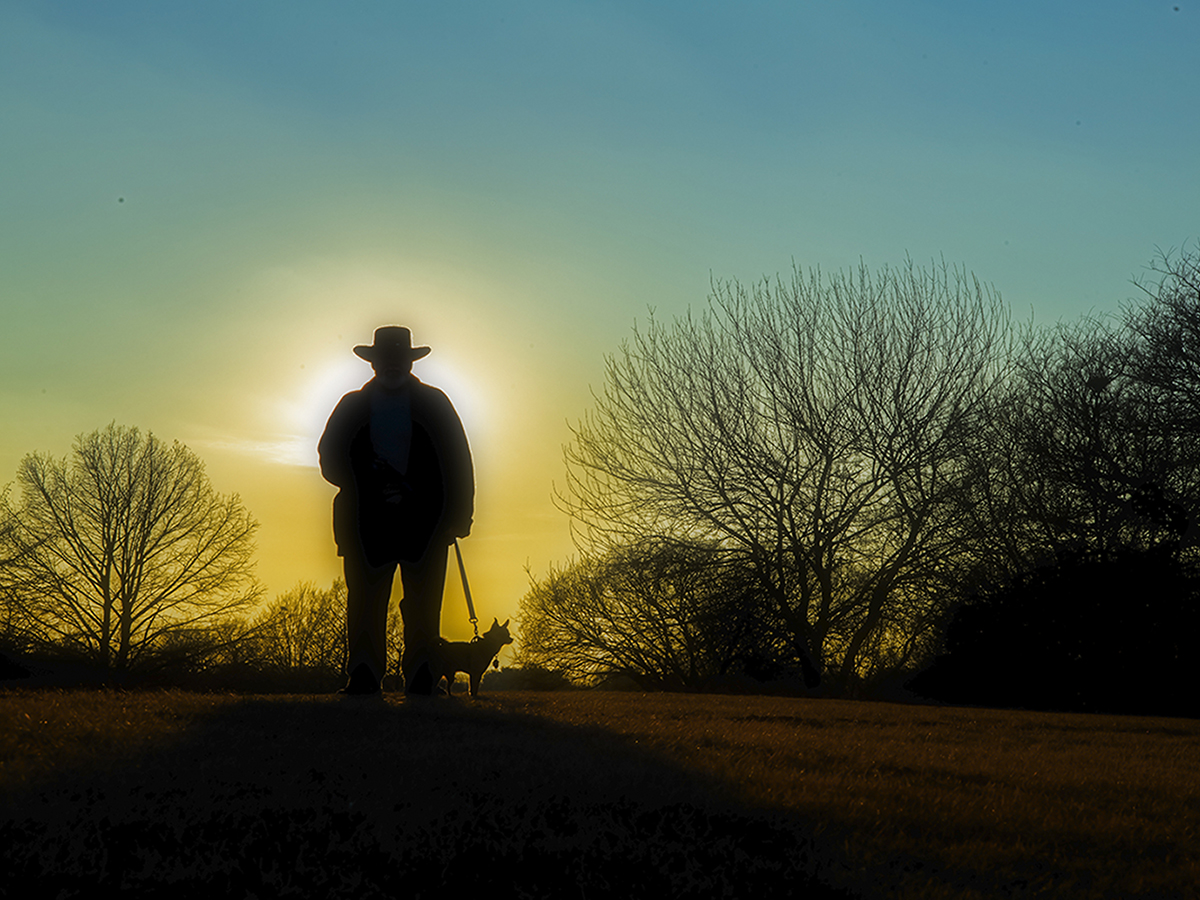 I wouldn't ask you to do something that I am not willing to do myself, so here is my photo of the year from 2021.  Remember that YOU set the criteria for your top photo.  No one else has to agree with your selection.  The decision was tough for me.  Though there are some technical issues with this photo, I love it because I know and love these two!  I think I'd title it "Negotiations With A Toddler."  This is an auntie and her nephew, my oldest daughter and my oldest grandson.  This photo speaks to me because I remember the auntie at this age and the toddler "attitude"  here is one that I remember from my daughter thirty-one years ago.  I love all of the little details-the cookie in his hand, the crumbs on his face, and my daughter's familiar smirk.  I personally prefer photos of people in black and white because I feel like distractions.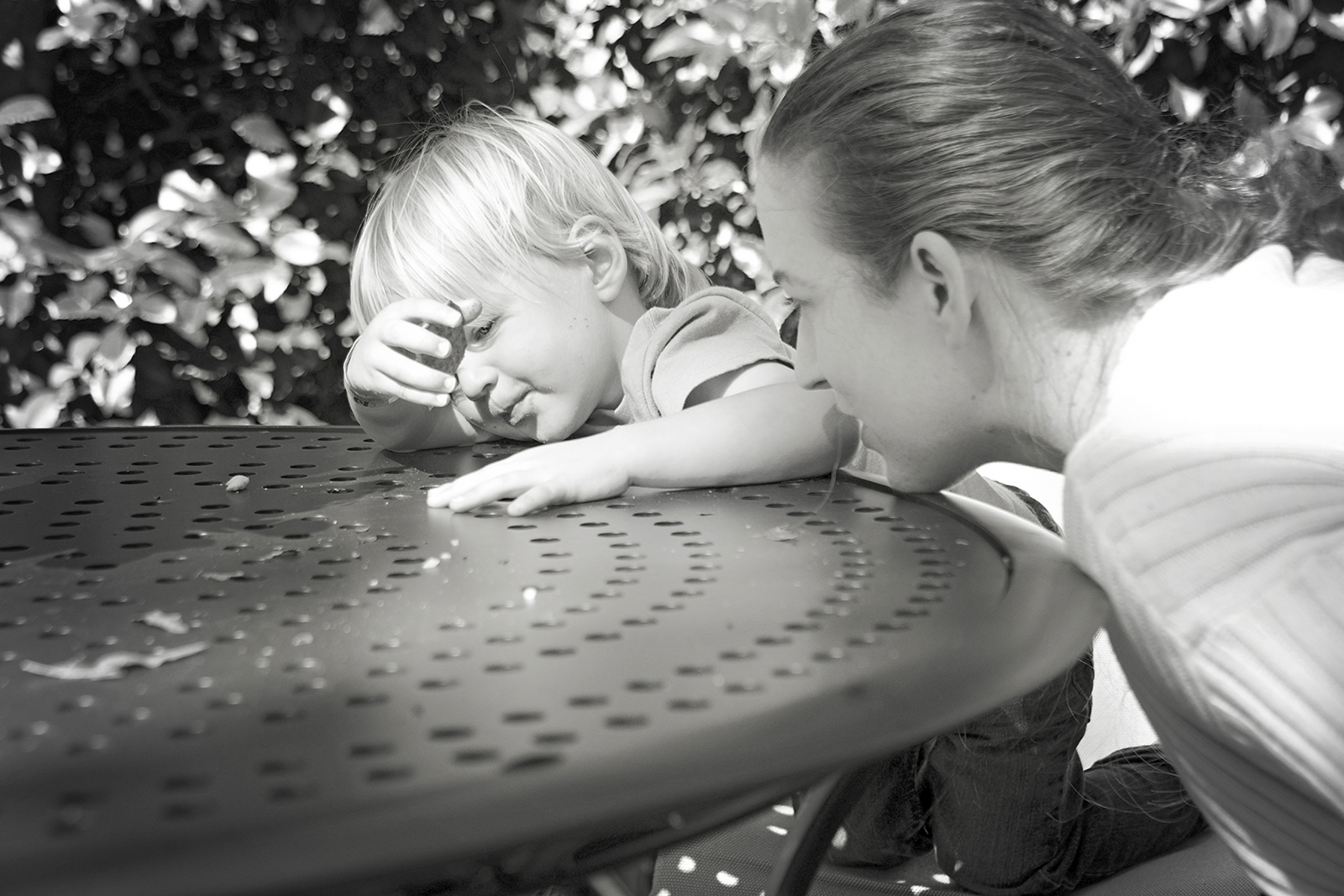 Here are a few more things to think about as you bid this year farewell and welcome 2022.
What gift(s) have you received from taking a photo a day?
What has been your most valuable learning experience during your Photo A Day journey through 2021?
What are you looking forward to with your 2022 photos?
What are leaving behind from 2021?  What are you taking with you?  What do you hope to explore in the new year?
Whatever your goals and dreams are for your photo taking in the new year, make sure that at the top of the list is finding joy in the journey!
And that you sign up for another year of daily prompts and the support of an awesome community with us here at 365 Picture Today!