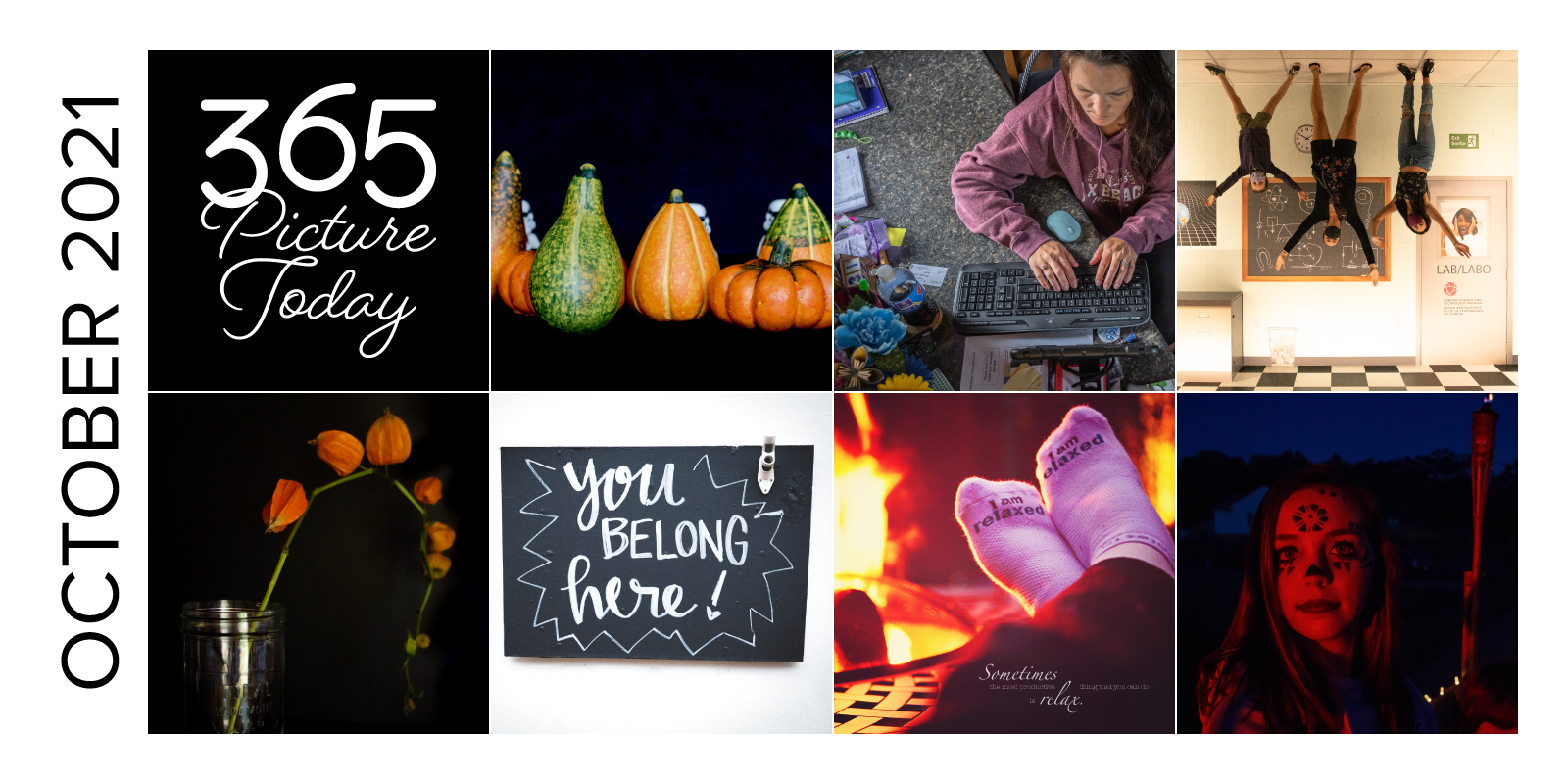 Welcome to October...
...depending on where you live, Fall is getting into full swing. 
Have you ever heard this expression "OCTOBER IS TO PHOTOGRAPHERS WHAT APRIL IS TO ACCOUNTANTS"?
Even if you aren't a portrait photographer, you can probably relate. Amazing photos are created in October.
A lot of changes happen in October: Leaves drop, colors peak and then fade. You can feel it and you can smell it. Look in any tree lined street, the countryside or in the forests and you will see an array of colors from yellows, golds, oranges, reds and greens. 
The colors of Autumn make it a fantastic season to take photos. With the sun rising later, it is a great time for sunrise photography. The yellow, orange, and brown hues make for fabulous backgrounds; Long shadows make for interesting patterns.
Be aware of your surroundings. Look for leaves, patterns, colors, and textures... and, especially the light.
As we get close to Halloween, look for pumpkins and lights and costumes and candy. Watch the world around you as it embraces the month that ushers in the Holiday Season.
Take a drive....  away from the city. Look around you. Notice nature. The wildlife is preparing for the cold months. Explore. Walk. Hike. Immerse yourself in nature and the scenery.
Experiment with filters (especially polarizing filters). Shoot in the early morning or evening. Take advantage of overcast days. Slightly underexpose your shots. 
If you have have participated in our community for awhile, think about what makes October this year different from the others? Are there things you haven't captured before? 
We are daily photographers, we notice things. Be inspired by nature; especially the small details.