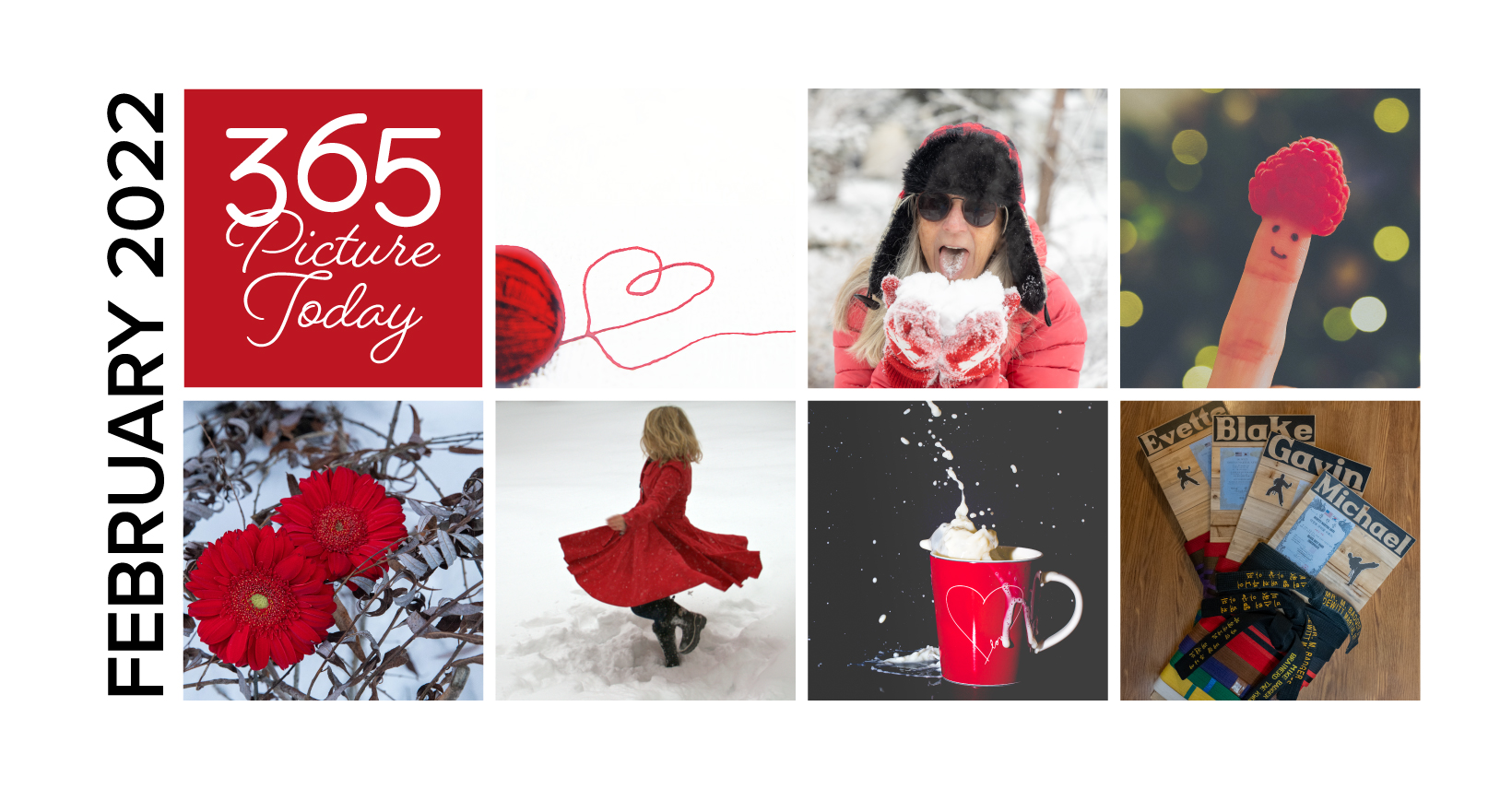 The Month of Love
"How do you spell 'love'?" 
-Piglet
"You don't spell it you feel it"
-Pooh
February is the month of love, sweethearts, and valentines.  We cannot help but think of the colours red and pink, of frothy cupcakes, valentine letters, date nights and champagne.  
It should also be the month of SELF LOVE!  You are one month into your 365 Picture Today journey and it is time to reflect on what it means to you personally.  How is it going? Are you giving yourself a pat on the back for how far you have come, because you should!  You are amazing.  Remember that your pictures and journal are yours.  They belong to you and should speak to you and reflect where you are in life physically, mentally and emotionally.  Sharing it with the 365 Picture Today community is the biggest, sweetest gift of all.  Your photos are not only a gift to yourself, but to the community.
It is true; it is a month full of gifts and other romantic gestures.  It can sometimes lead to some anxiety, but remember what Pooh said, that it is the gift that you "feel" that matters.  It is the simple gift of giving that gives us pleasure.  Here at 365 Picture Today you cannot find a more giving or loving community.  We share, we laugh, we cry and most of all we hold each other up and encourage one another daily.  Every day we tell each other how much we care by commenting on and "loving" the photos of our photographic friends. That is the biggest gift we can give.
February is the month to celebrate our most treasured relationships.  Continue to take the time to send some love to fellow 365-ers!  Let's spread the love and remember to love ourselves.