Multiple Exposure - Multiple Fun 
Our second seasonal challenge was met with great enthusiasm.  Thank you to everyone who participated and shared your images with us.  Some of you used in camera multiple exposure while others used some amazing apps to produce really fun and inspiring images.  The creativity was off the charts with behind the scenes explanations of how you approached the challenge while other's kept us guessing and wondering 'how the heck did you do that?'  
We hope that after two seasonal challenges, you will be inspired to participate in future challenges in order to perhaps stretch your technical and creative muscle.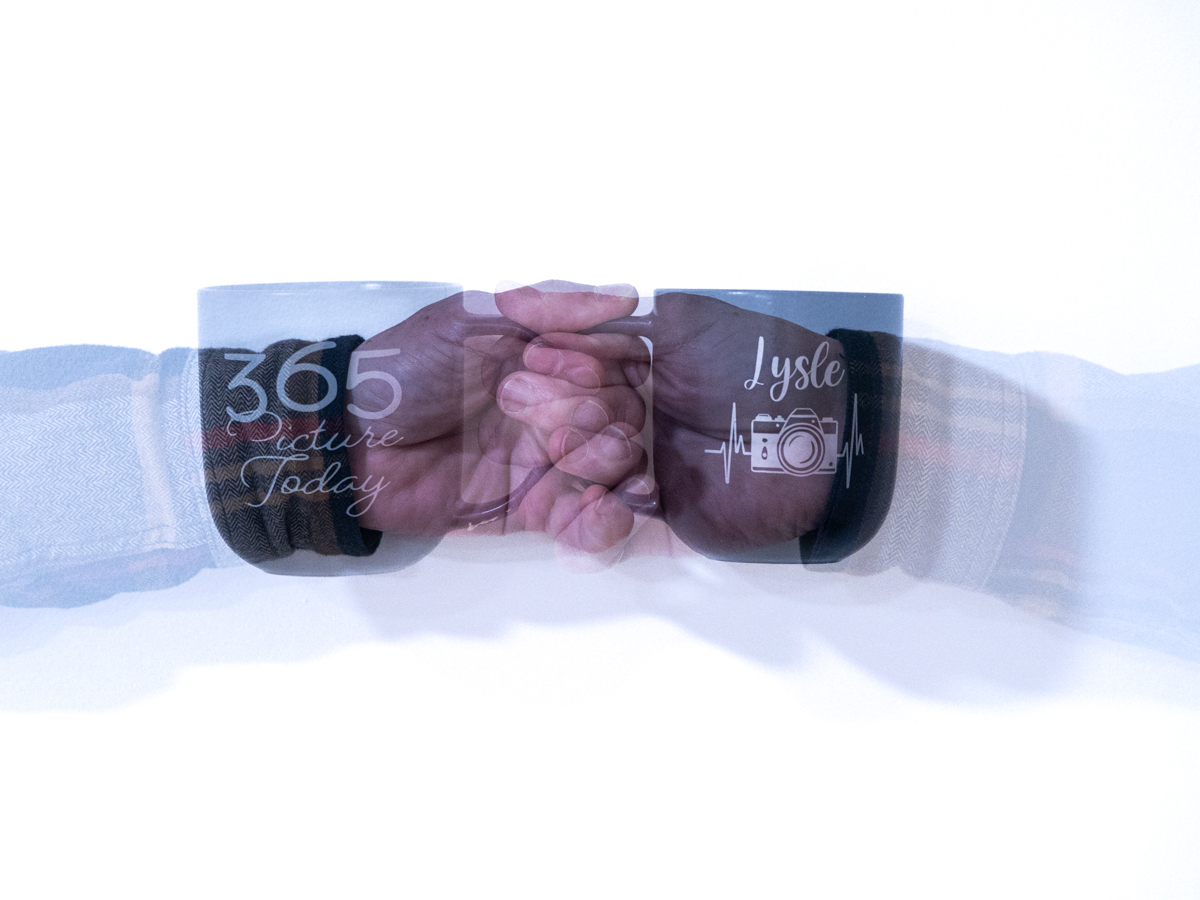 Unfortunately, I was unable to meet up for coffee with Barb in order to discuss the images you produced in response to the first blog.  Barb is in New York City as an exhibitor in an abstract/multiple exposure photography show!  That's proof Multiple Exposure Photography is an art form that is really growing and is definitely a technique you can successfully use to produce gallery worthy images.  If you enjoyed this challenge, perhaps it is the stepping stone toward greatness. If not, I hope it was a fun little creative exercise you enjoyed.  
Imagine me in my kitchen drinking coffee out of my coveted 365 Picture Today mug.  I am going through the photographs one by one and my jaw is dropping at the creativity shown in each and every picture.  I hope you too will grab a coffee or a tea or a glass of wine and join me in perusing the remarkable creativity shown by our amazing group.
Before we get started, for further inspiration, find below two images from Barb's New York, USA and Glasglow, Scotland shows.
CLICK ON THE PHOTOS TO VIEW IN LARGE SIZE
Both in-camera multiple exposure and App multiple exposure creations were submitted by several participants.  I will show you the in-camera multiple exposure art creations first.
First up is Garnett Hutchinson with two photographs she created using the in-camera function on her Canon 5D Mark 5.  Both photographs were shot at F 4.0 at 100 mm.  There were 5 exposures used to produce these images. Garnett also edited them in Lightroom.
Debra Penk also used her Canon R5 in-camera function to create her multiple exposure photographs.  Debra edited her pictures in ON1 Photo Raw to add more textures.  She was inspired by Barb Krueter's artistic approach and really had wonderful success!
The majority of participants in the challenge used apps to create their multiple exposure photographs.  Lyly Le is exclusively using her iPhone for her 365 Picture Today project this year.  She not only took her picture on her phone, but edited on it too.  Lyly used the Lightroom App masking tool, selected subject and inverted to select the background.  She then reduced the exposure of the background of three separate flower photos.  After doing that she used Snapseed to combine three separate flower photos into multiple exposure. Lastly, she used PS Express HDR for the final look!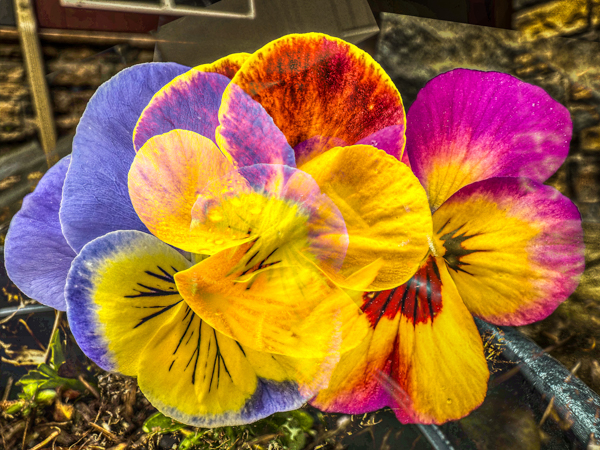 Next up is our gal from Down Under!  Bec Darby claims she had "way too much fun" with this project and I believe her! She got super creative and produced four images using her Google Pixel 6.  She used Snapseed to convert her images into multiple exposure masterpieces.  The pictures were taken in Melbourne of the Royal Exhibition Building,  the MCG 'footy' oval and the Yarra River, the interior and exterior of the Narrapumelap Homestead as well as an old steam engine with a grand old building.
Lynda Geith used her iPhone to capture her daughter's eye and the Mission Inn Rotunda.  She used Snapseed and Lightroom to produce her amazing double exposure!
Garnett Hutchinson also tried her skills at producing a multiple exposure photograph using an App. For her photograph she used an iPhone 12 Pro and edited in Snapseed.
Several other 365 Picture Today photographers submitted their very creative creations!  They did not include their details but this makes it much more fun!  Let's play a 'guessing game' in the comments as to how you think these beauties were created! 
Ann Robins' 'cat-a-loupe'
Diana Rajala 'bird'
Connie Gill-Straubharr "flowers"
Marjorie Perry - Blue and Yellow Flowers
More fabulous shots!  So much talent!
Yvonne Deveraux - Pink Blossoms
Yvonne Deveraux - Daffodils
Larraine Formica - House and Flowers
Larraine Formica - Yellow Flowers
Coffee and viewing time has come to a close.  I hope you enjoyed looking at the fabulous multiple exposure photography produced by your fellow 365 Picture Today members. It really was multiple fun!
The next seasonal challenge will be coming up soon and I am sure it will be a whooper!
Thank you to those who participated and to those who read the blogs!