'Practice and then practice some more' - Pete Rose
"Practice makes perfect" is an age-old dictum that you may have been hearing all your life.  There is a reason why generation after generation have used this saying.
As a photographer, practice is one of the few things that you control that can help you excel at your craft. Your motivation and gear are important but it is practice that contributes the most to your success.
 Taking a picture a day is practice! You have to admit that this kind of practice does not sound like hard work at all.  Your 365picturetoday project is the perfect platform.  By taking a picture a day, you don't even realize that you are in fact practicing.
We all start somewhere.  I am going to start at the beginning and share with you the very first posted pictures taken by members of the 365picturetoday Creative Team, many of whom have been taking a picture a day for over 8 years!  That is not only dedication but a learning experience.  You will see how practice enabled them to learn.  With practice and over time they learned how their cameras actually worked. You will see how they acquired the ability to frame their pictures, how they mastered the use of light, how they choose subject matters that were interesting and pleasing and how they introduced better post-processing methods. We are still all "works in progress" and continue to learn and to practice.   I hope you enjoy our team's first foray into the magic of photography.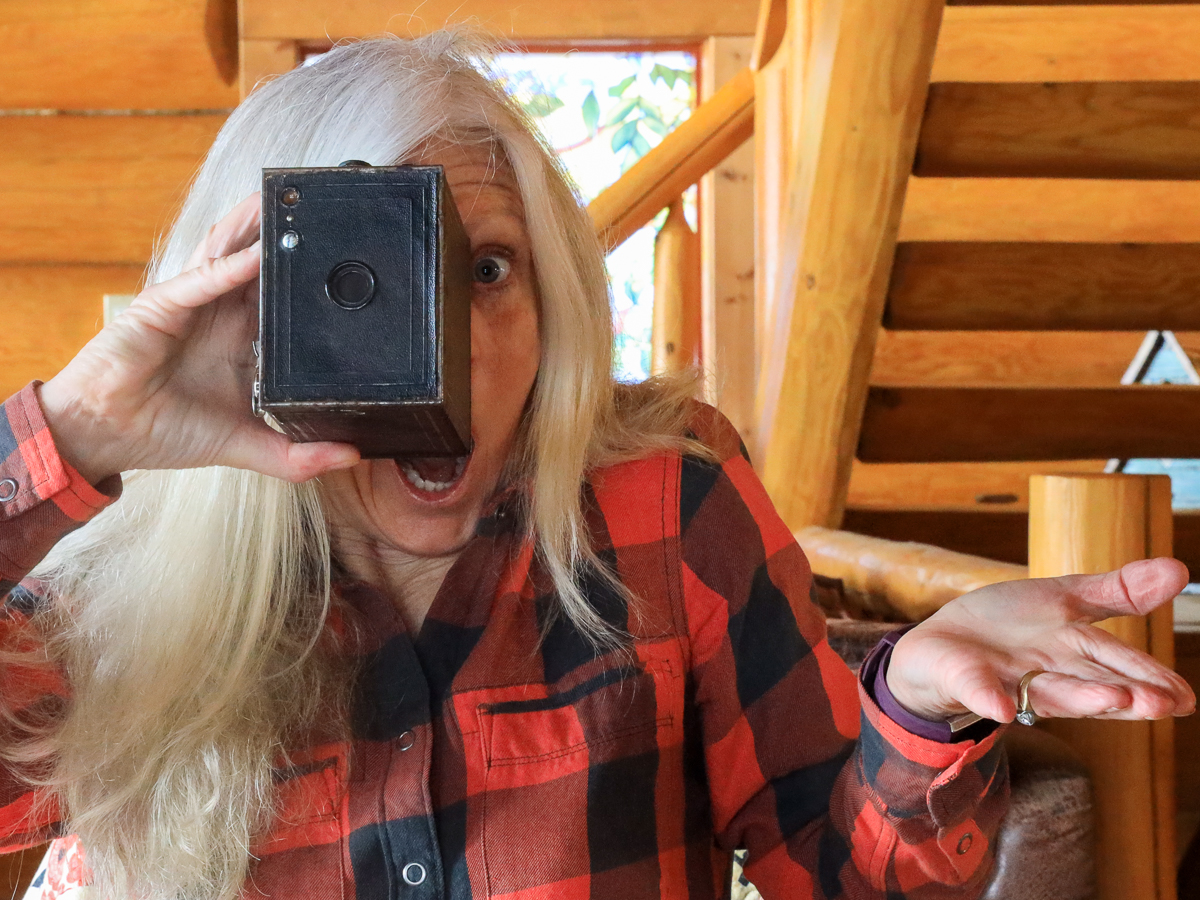 I have been taking pictures for four years....not nearly long enough to have started on this camera!
Question Period!
I asked each member of our creative team some before and after questions:
What is the first picture you ever took and posted in a 365 Daily Photograph Challenge?  What made you proud of this photograph?
If you could re-do this picture today, what would you do differently?  What have you learned about photography by practicing?
Kris - 2013
I am not sure what I was thinking in this January 2013 photo. The prompt was "Faceless Portrait".  I was shooting in manual, but obviously shouldn't have been.  My husband and 'the hat' have been a favourite subject of mine throughout my photo a day journey. My settings were ISO 200, SS 1/800, f 2.0.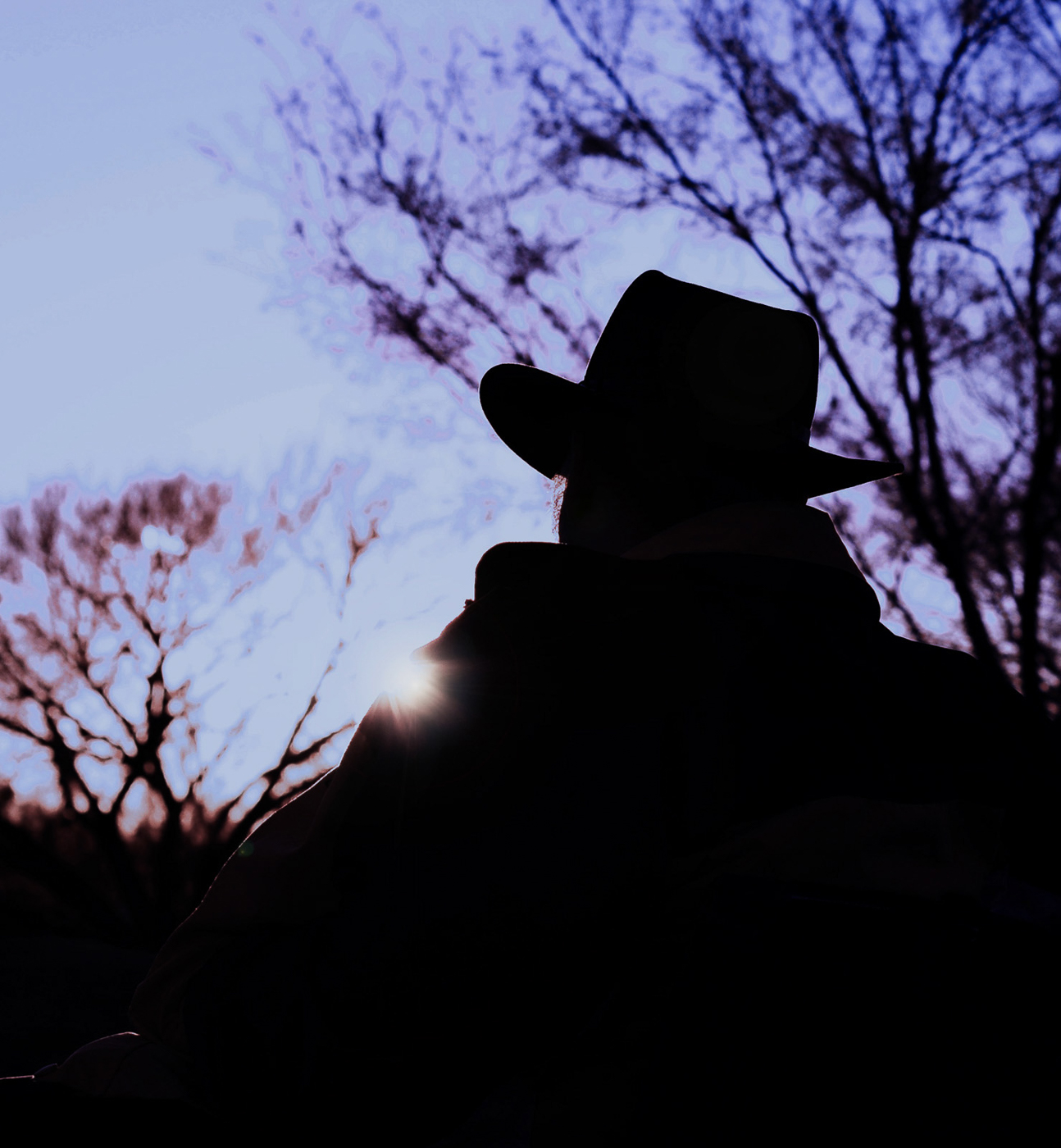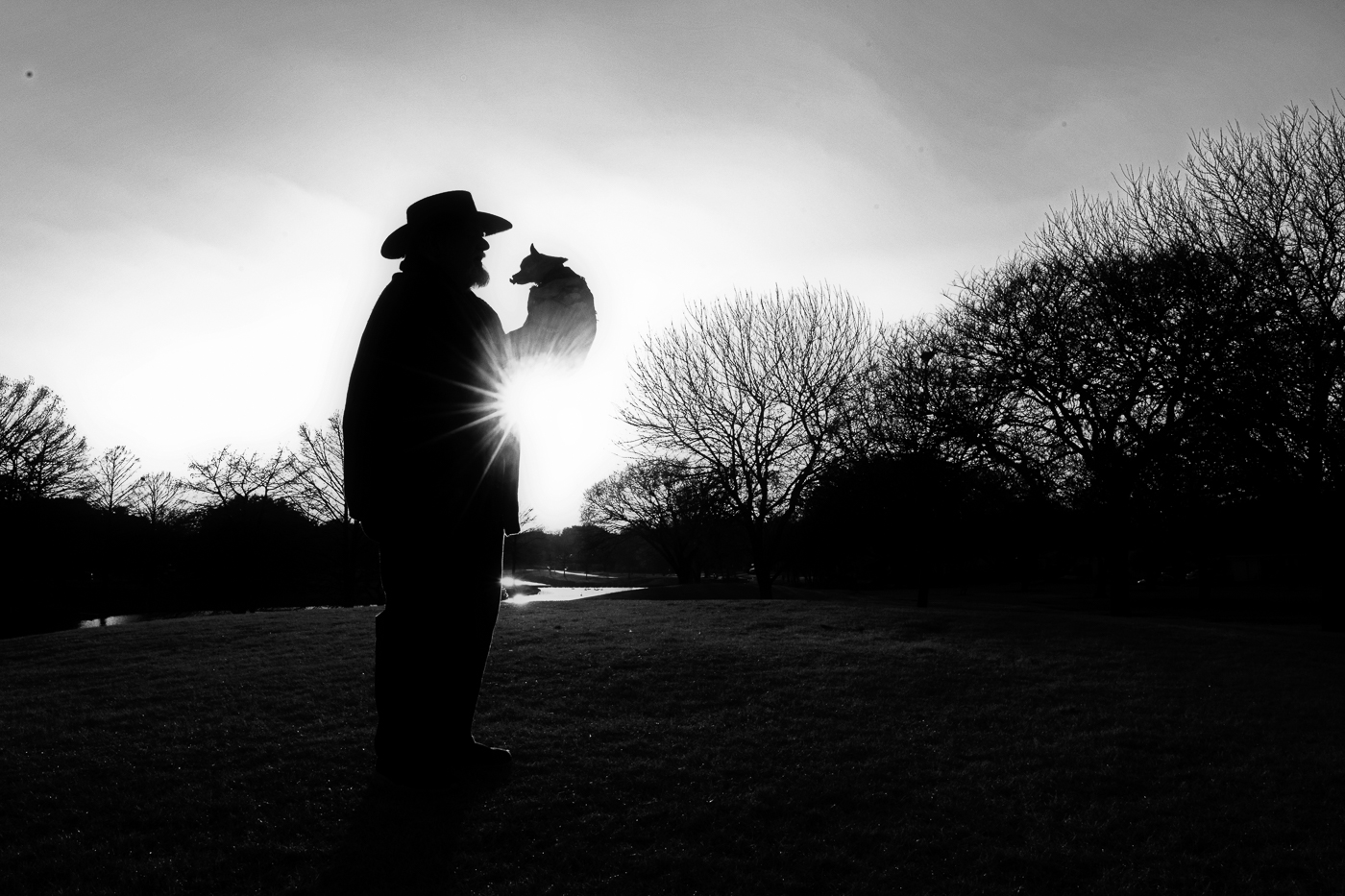 Kris "Onward and Upward"
As I looked back through photos, I realize that my primary goal has always been to document my life.  Improvement in my photography has happened, but mostly as a by-product of daily practice.  I now think more about my days and thus about how I want to document my thoughts and feeling in my photos,  Creating more expressiveness and telling the story a little better has been what has encouraged me to improve my shooting skills.
This photo is from January 2021; same husband, same hat! Over the years, I have learned that I prefer portraits in Black and White.  I have also tended toward pulling back my shots and not shooting so wide open, thus allowing more of the surroundings to be clear in the images. I think this helps to better tell the story.  This photo was shot in manual at ISO 640, SS 1/400 and f 22!
Lee - 2014
One of my first photo prompts was "pose" in January 2014. I had a little wooden figure in my office and he was my first muse!  When I first started my photography adventure I was determined to take my camera off automatic and learn the manual mode. I struggled with what and how to take a photo.  My 'little man' was very patient and didn't really care that I took this photo at ISO 800, SS 1/30 and f 4.5.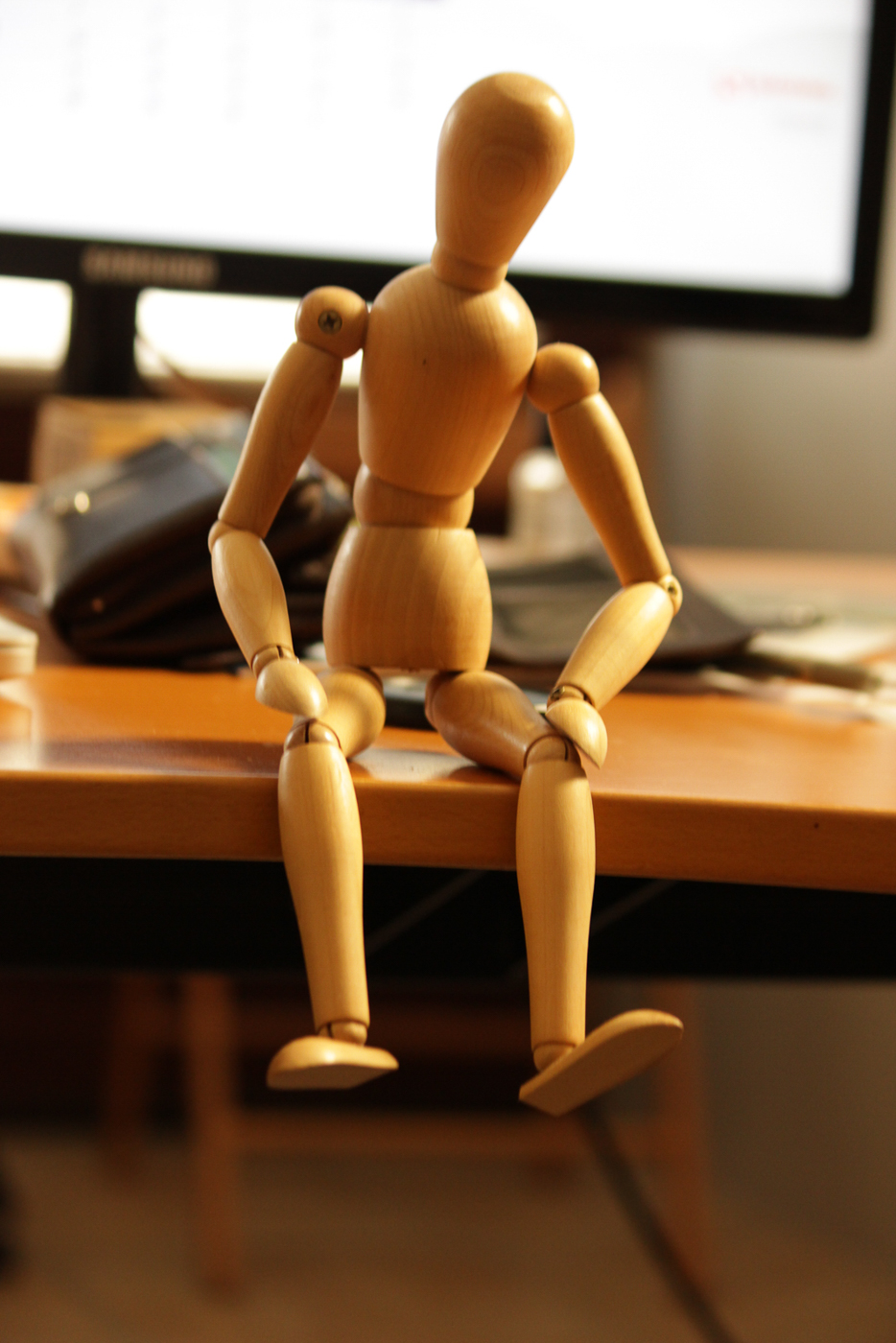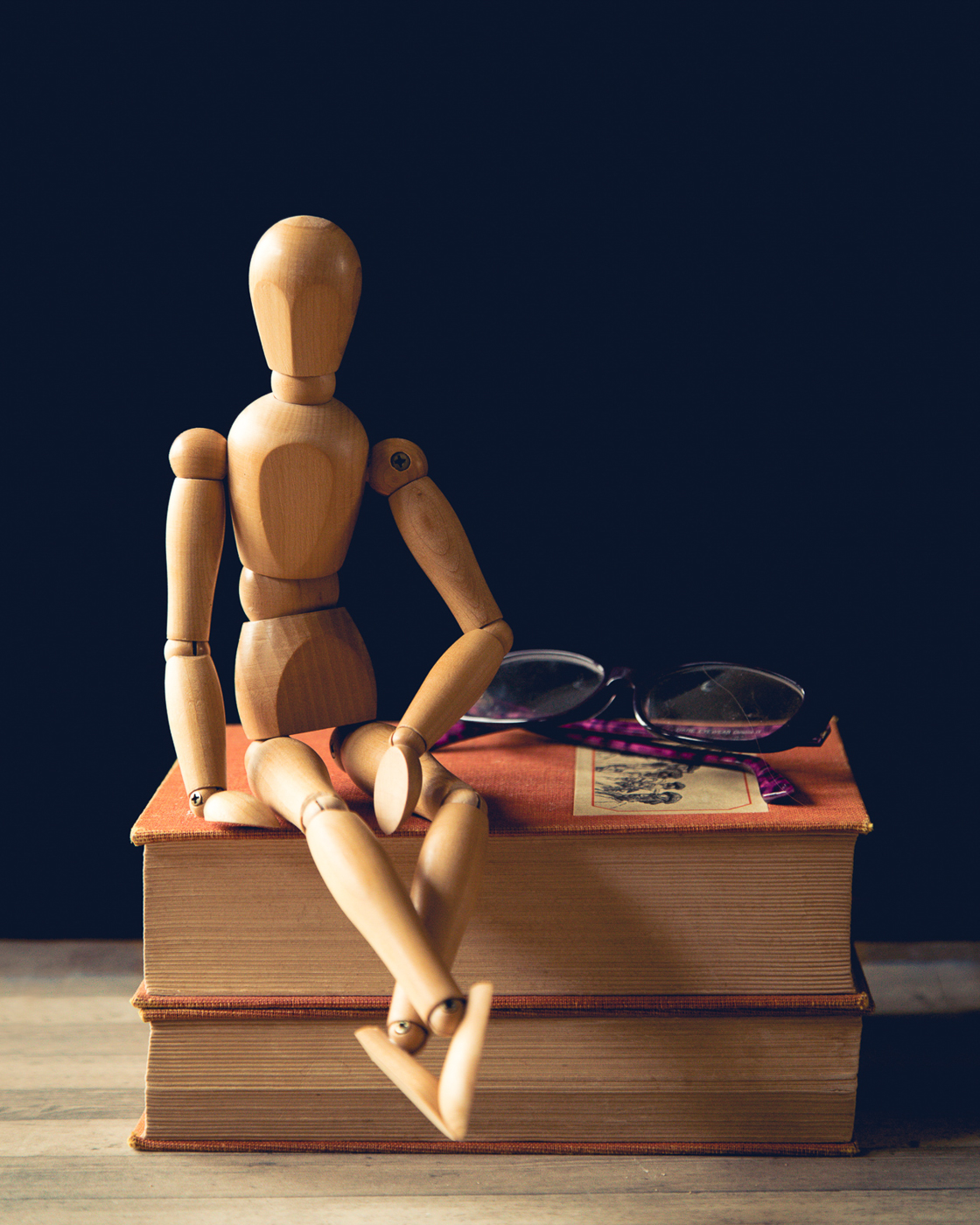 Lee 'Forward Thinking'
2021!  My muse was willing to move from the study to the kitchen where I had much better light from a side window.  I put a black board behind him and also accessorised him with a couple of old books and a pair of glasses.  He (I) also learned a much better pose for this photo and I placed him on the third for more interest. I was much happier with my settings which were ISO 400, SS 1/60 and f 4 and my camera was on a tripod.  I think he is much happier with his portrait as well.
Danette - 2014
2014! This was the very first 365 photo I took and shared.  It was titled 'Celebrate' and true to my 365 journey, I was very descriptive with my post.  To quote a bit from my first blurb: "For those of you who know me personally, I love water. To me, water is symbolic with emotion, instinct, fluency and moving in sync with the currents of life.  For me, seeing an icicle frozen on ledges or sills is a reminder to be still, slow down, cool off, hang out and reduce emotions from a full-fledged flood to a more 'drip-drip' pace".  This was actually pretty cool to look back at and see what I wrote all those years ago - I think I have been true to that idea ever since.
This is also the very first picture I took on manual mode.  I had this crazy idea I was going to take some jaw dropping photos from the start and boy, did I ever have a lot to learn as far as that was concerned!  This did not come naturally to me one bit and I have to give my camera a lot of credit for the quality of photos that I did have the guts to post!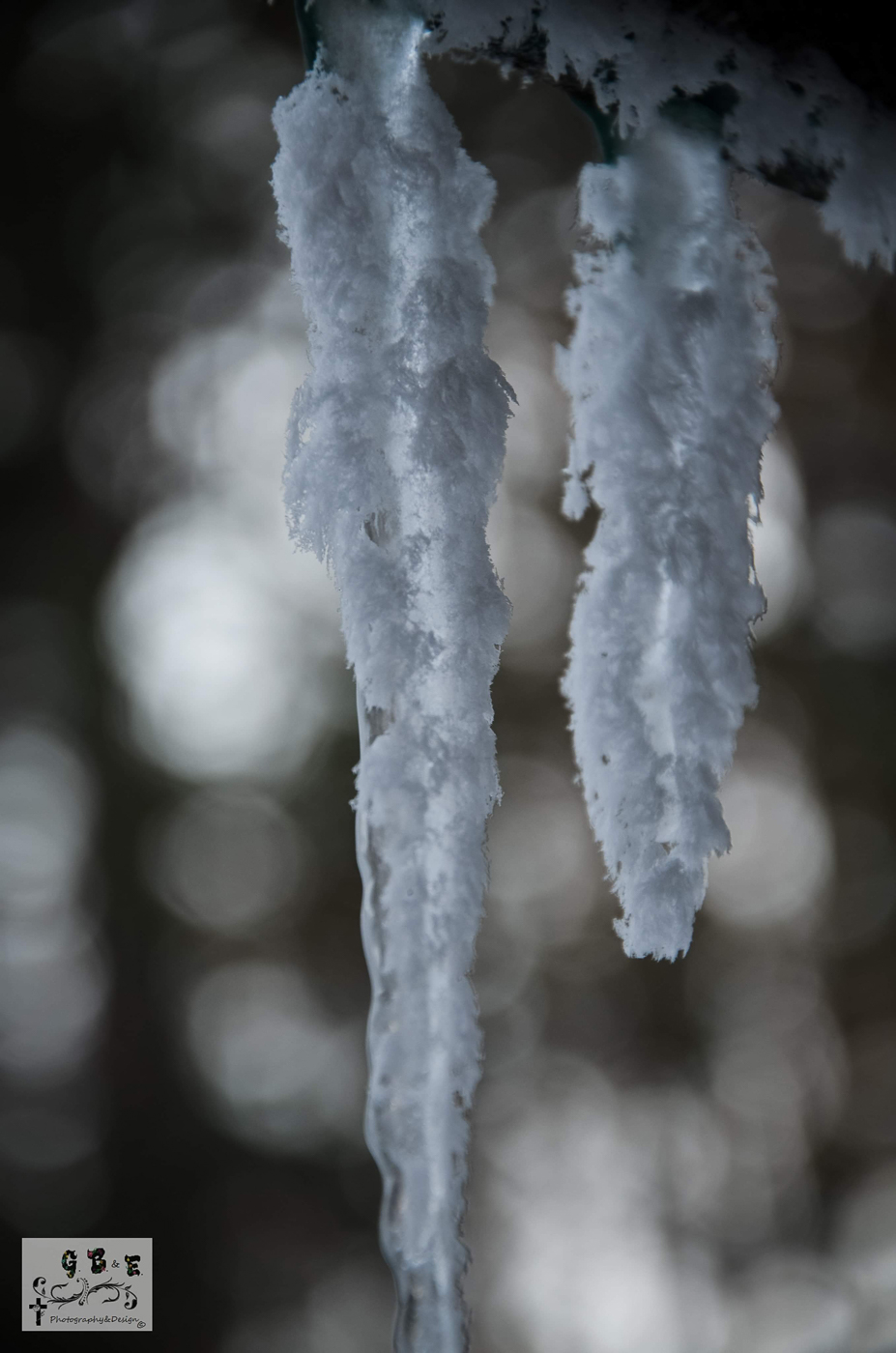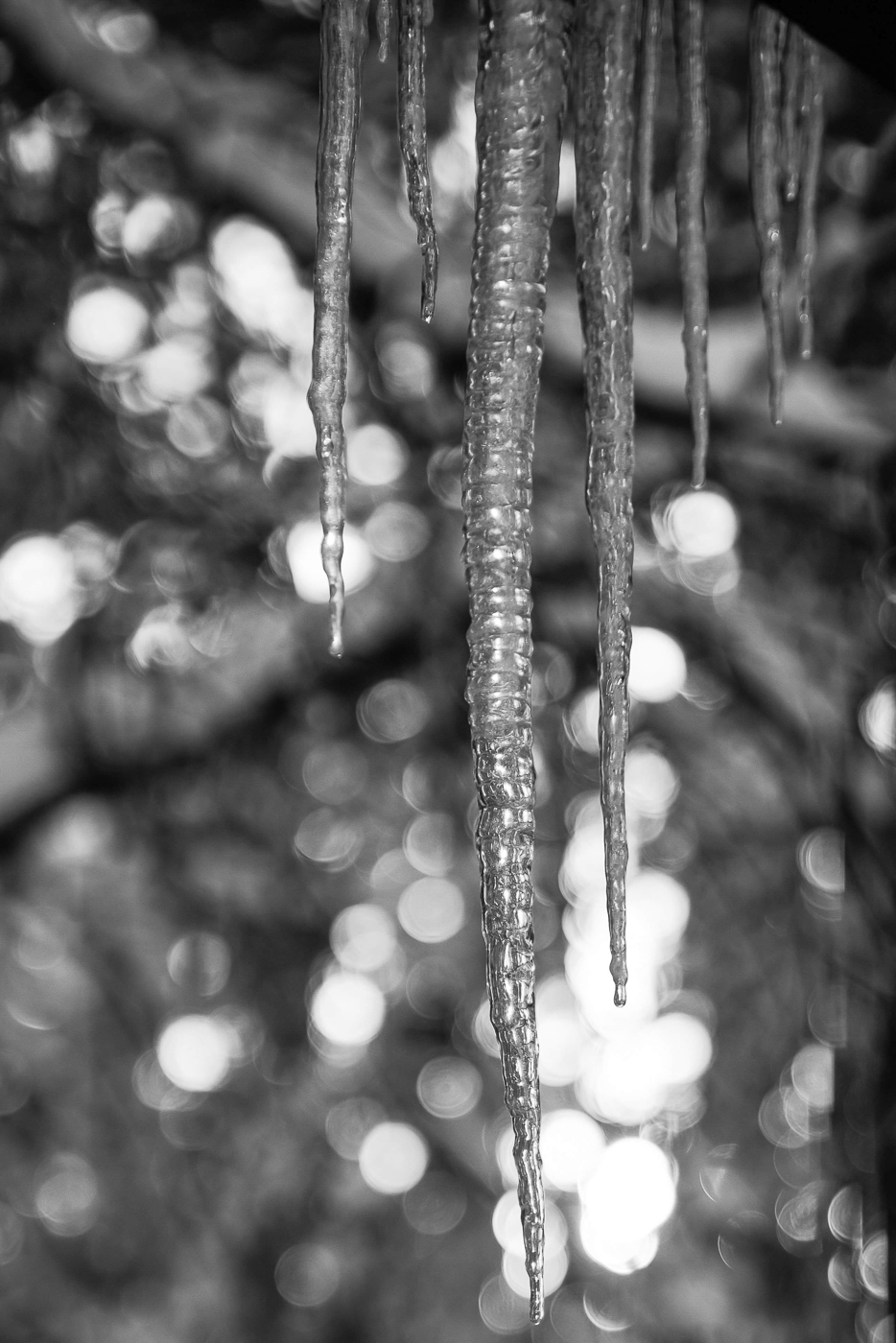 Danette 'Flash Forward'
Almost a full five years later shows a much different skill level!  I actually understand bokeh now and I don't skimp on it and use it in almost all of my photographs.  I love it!  All this practice has allowed me to say that I know my camera inside and out and that has given me a lot of confidence with the photographs I take.
Garnett - 2015
I took this picture in February 2015.  I was at work and I was still using my camera on automatic.  I was so excited to move to aperture mode and get some background blur.  At this point I wasn't even using an editing software.  I began using PicMonkey for editing in 2016.  This jpeg is straight out of the camera.  When I look at it now I cringe just a little bit but I am happy to see how far I have come over the years.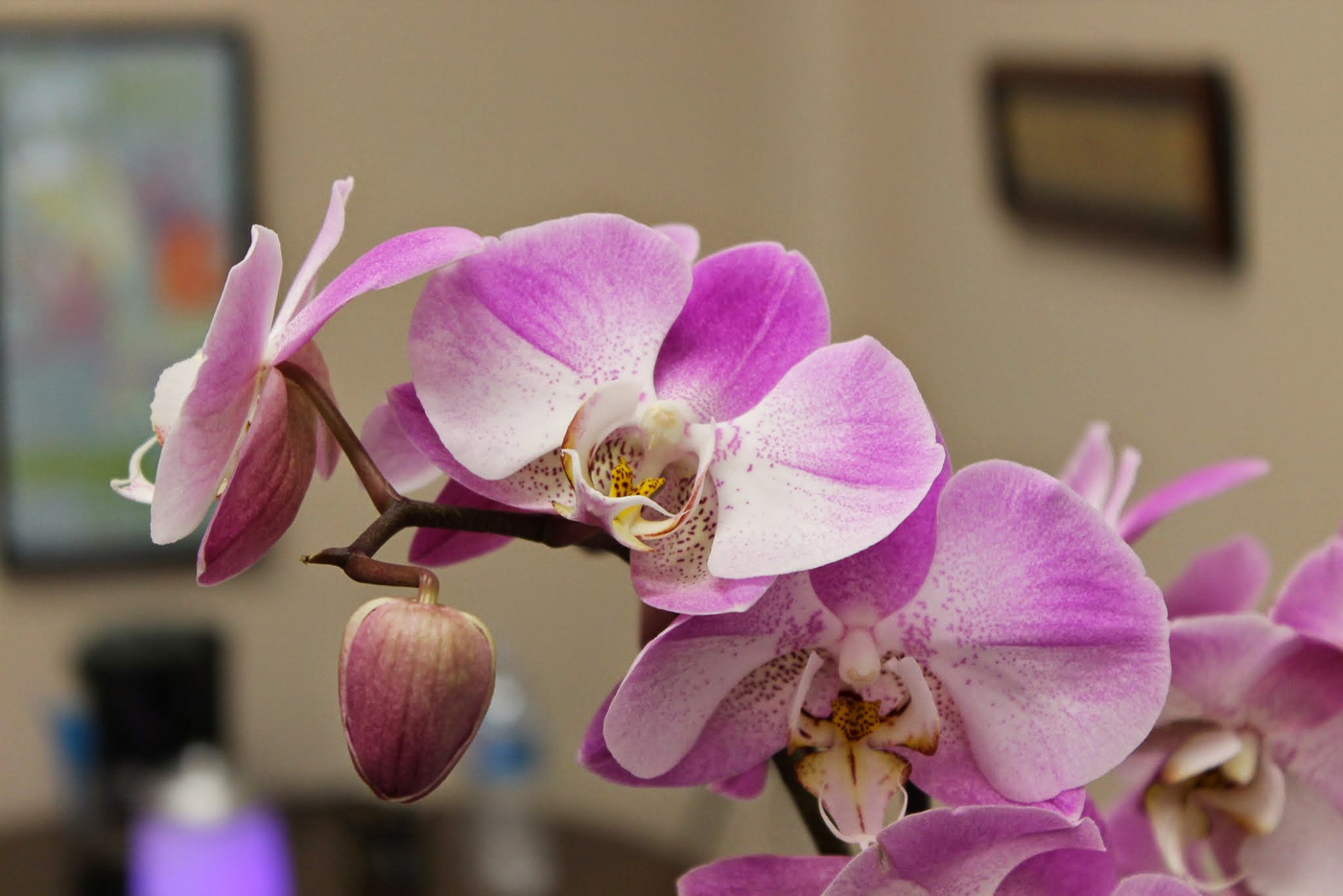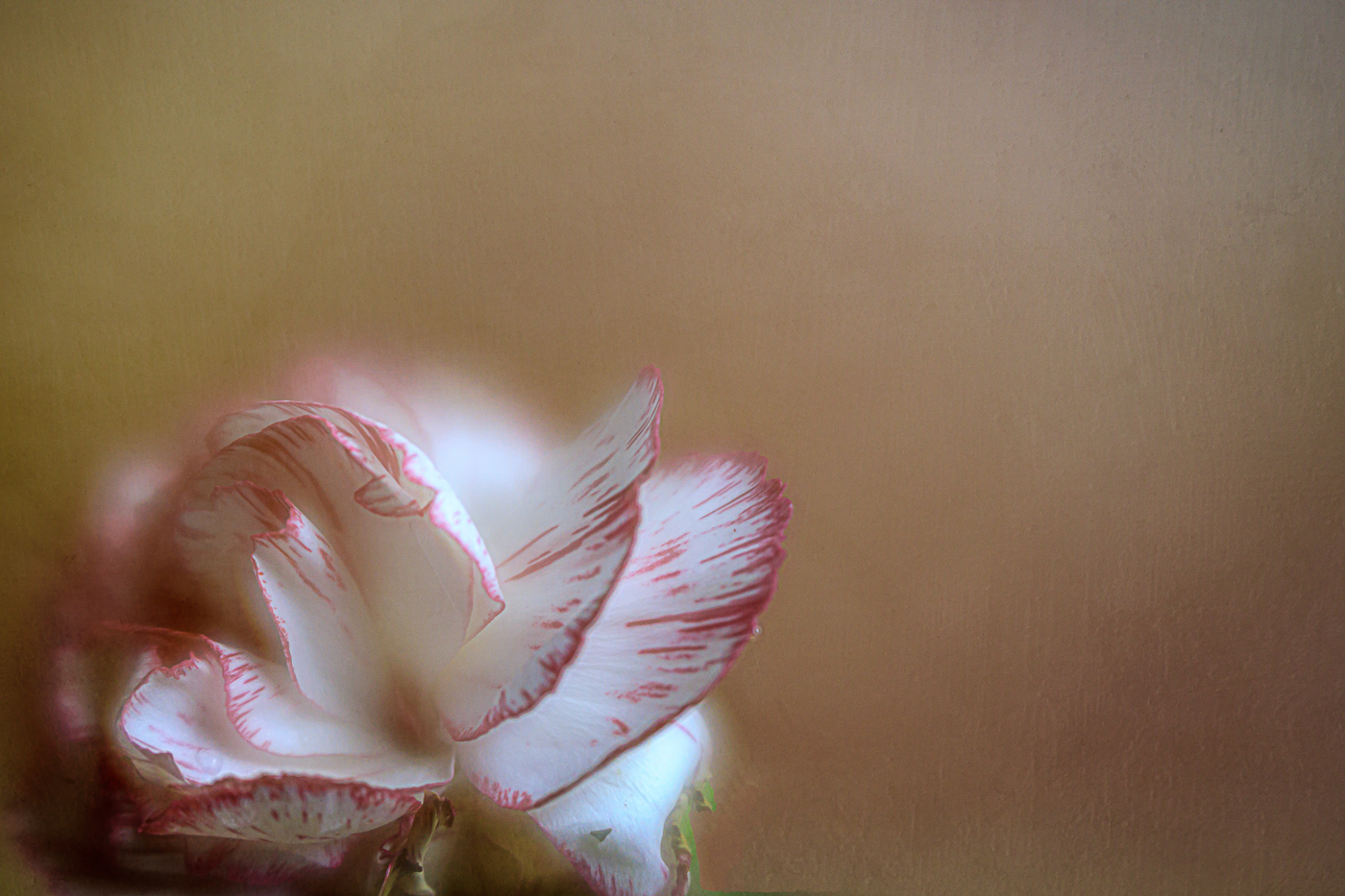 Garnett 'Time Traveller'
I do not currently have an orchid so I played with a carnation instead.  In 2017, I learned to shoot in RAW and edit in Lightroom.  I feel I have come such a long way.  Now I only use my camera in manual mode and I shoot only in RAW.  In 2020 I learned to use Photoshop and I enjoy playing with textures.  I have also started using Lens Baby lenses for creative photography.  I really enjoy taking pictures of flowers and I feel like I have come a very long way!
Amy Jordan - 2015
I am always in awe of the moon especially when it is shining like a spotlight.  I just can't help myself and I have to take a picture and share it!
This is the first picture of the moon that I posted.  I photographed it with my iPhone 5s in 2015.  I really thought I had captured the beauty of the moon that night standing on the beach!  Little did I know...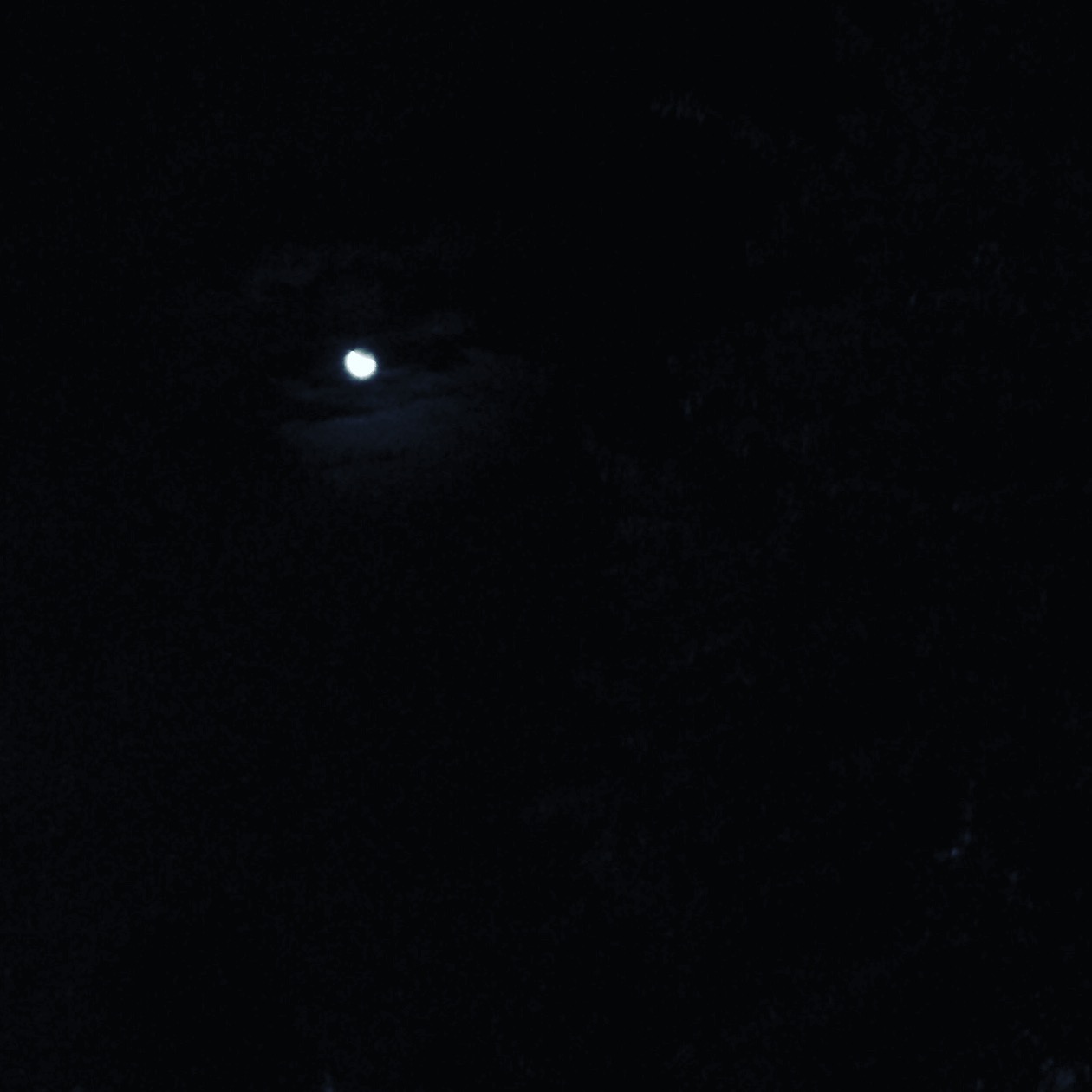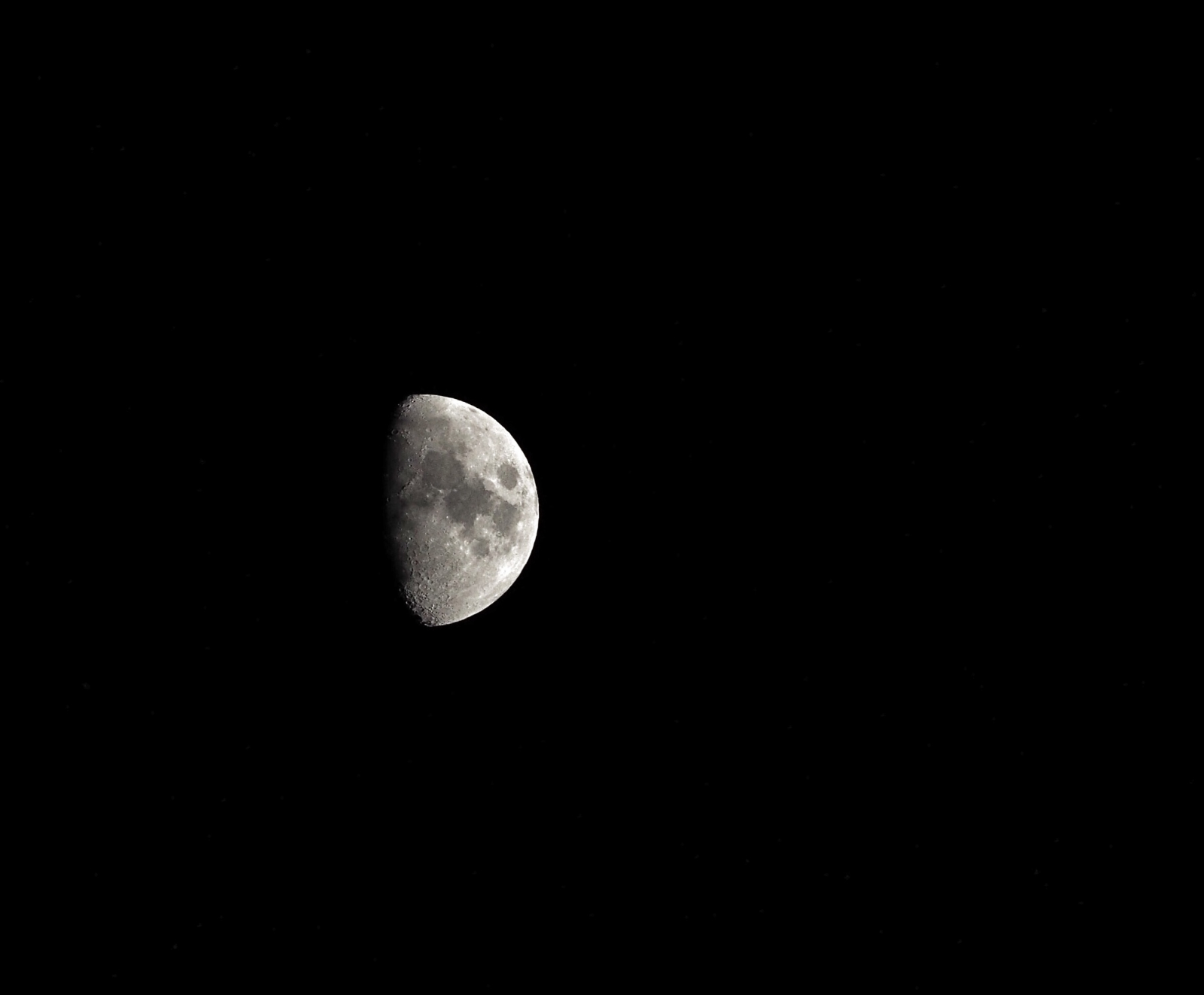 Amy 'Fly me to the Moon'
A lot has changed since starting down the 365 path in 2014 but the one thing that has not changed is my need to capture the beauty that is part of my everyday. If something makes me pause and take notice, then I must snap a picture. I shot my latest moon photo with my Olympus Mirrorless OMD EM1. There's been a lot of trial and error figuring out how to use the camera settings to my advantage! This was taken at an ISO of 500, a shutter speed of 1/2500 and an f-stop of 6.1 to capture the details and clarity the moon deserved.  
I am sure that with both pictures even though they are years and quality apart from each other, I would post them all over again!  
Diane - 2018
When I started my 365picturetoday project I did not know a single thing about technique!  The daily prompt for my first picture was "sunburst".  I had no idea how to do one and even if did, the sun was not shining. So, I took a lemon, stuck it to the patio door and took a shot!  True story!  The picture proves that knowledge of composition and technique were not yet in my repertoire and oh my goodness, does it ever show!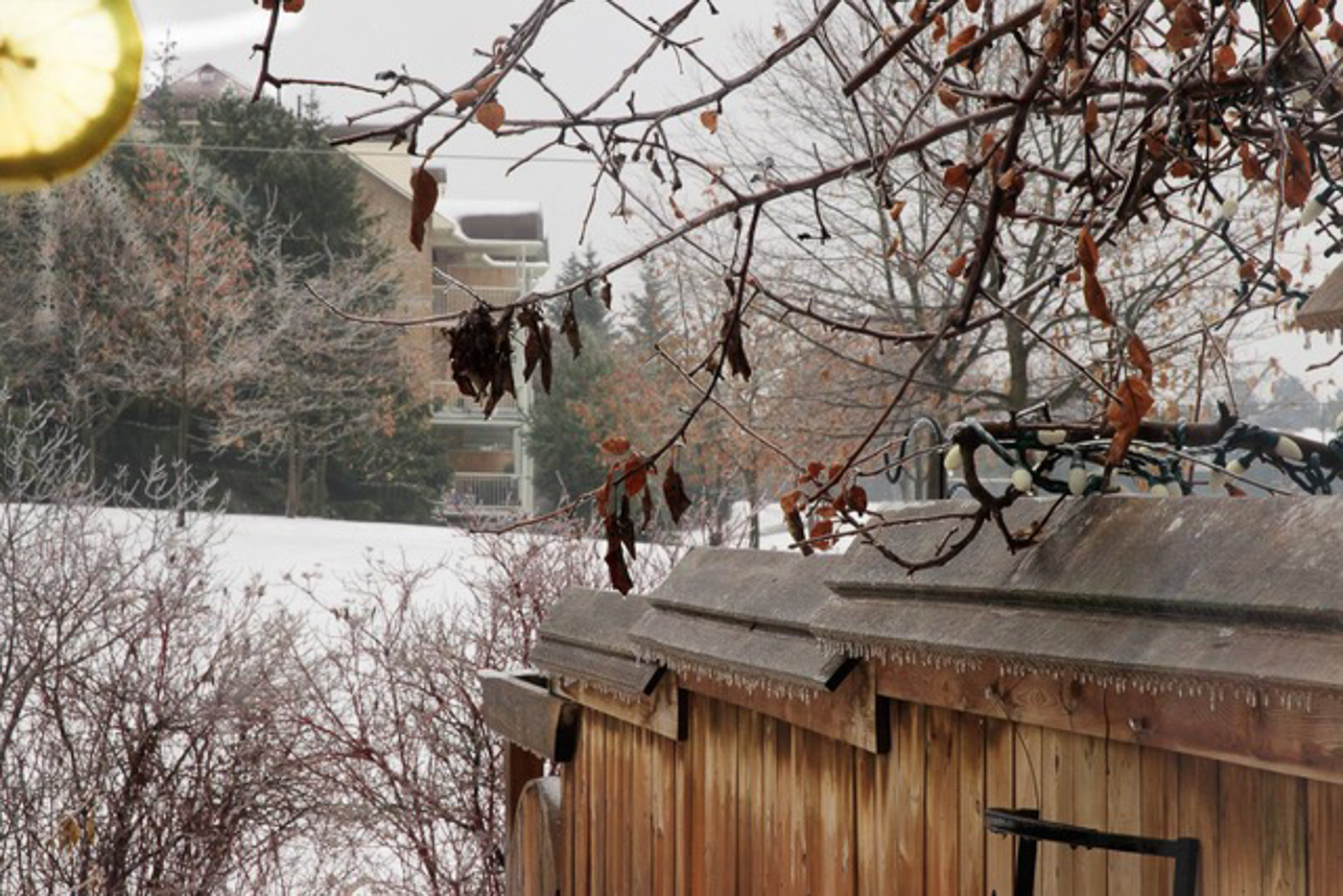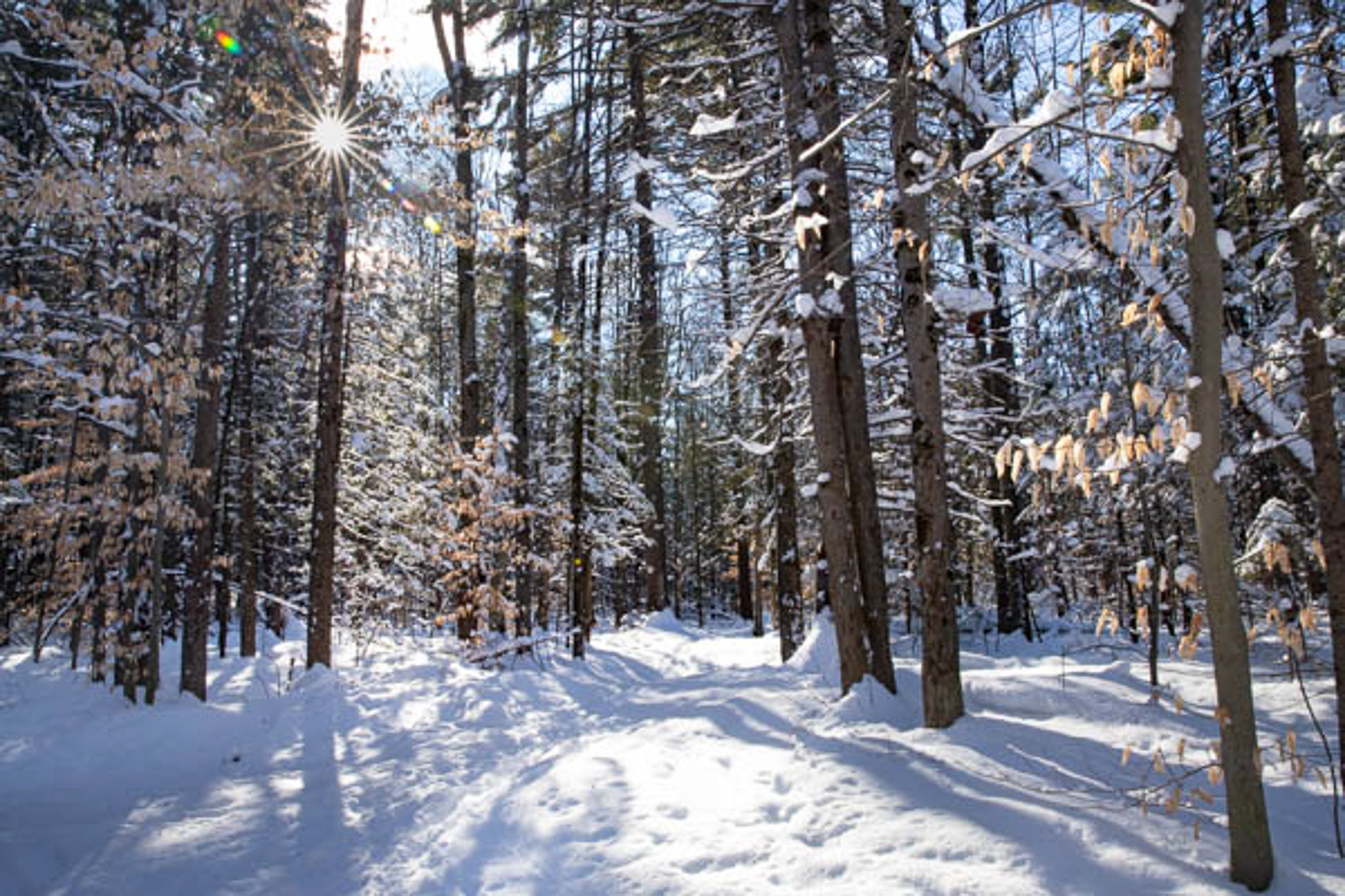 Diane 'Take Two'
Flash forward three years!  Once again I was prompted with 'sunburst' and this time I was lucky enough to have had a sunny day.  After three years of practice I knew what to do!  I knew to use an f-stop of 20, I knew to partially block out the sun behind a tree in order to get that coveted sunburst. And compositionally, I knew I needed to keep both the sun and the horizon on the third. No lemons were injured in the taking of this photograph.  I am absolutely thrilled with the progress I've made over the past three years and I am so thankful for this group in guiding me along on my journey.
Lysle - 2018
Oh my goodness!  Although I still love this photograph, I know I can do better now than when I took it. Can you say over-processed, underexposed, and out of focus all in one sentence?  I was so proud of this picture I took in 2018.  My aim was to have my two fingers touch the two fingers in the mural. I think I nailed that but too bad I missed out on every other aspect of good photography. I did not then know how to use the focal point or the proper 5 stop.   It was taken at my very favourite location and I was so happy that I managed to figure out how to use the 10 second timer!  It was also my first time to use Lightroom and I pushed the clarity slider to 100. As a result I look like a cartoon outline!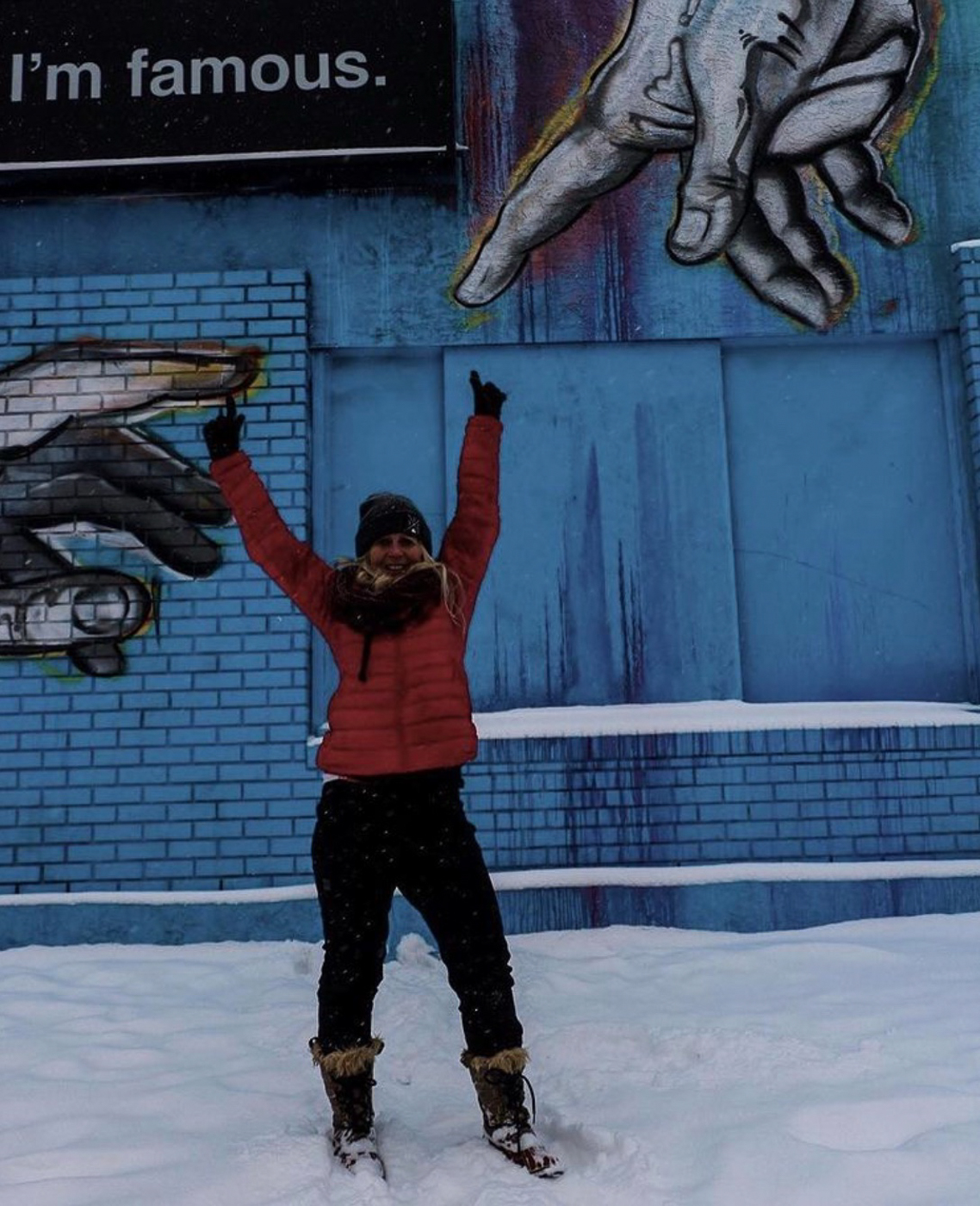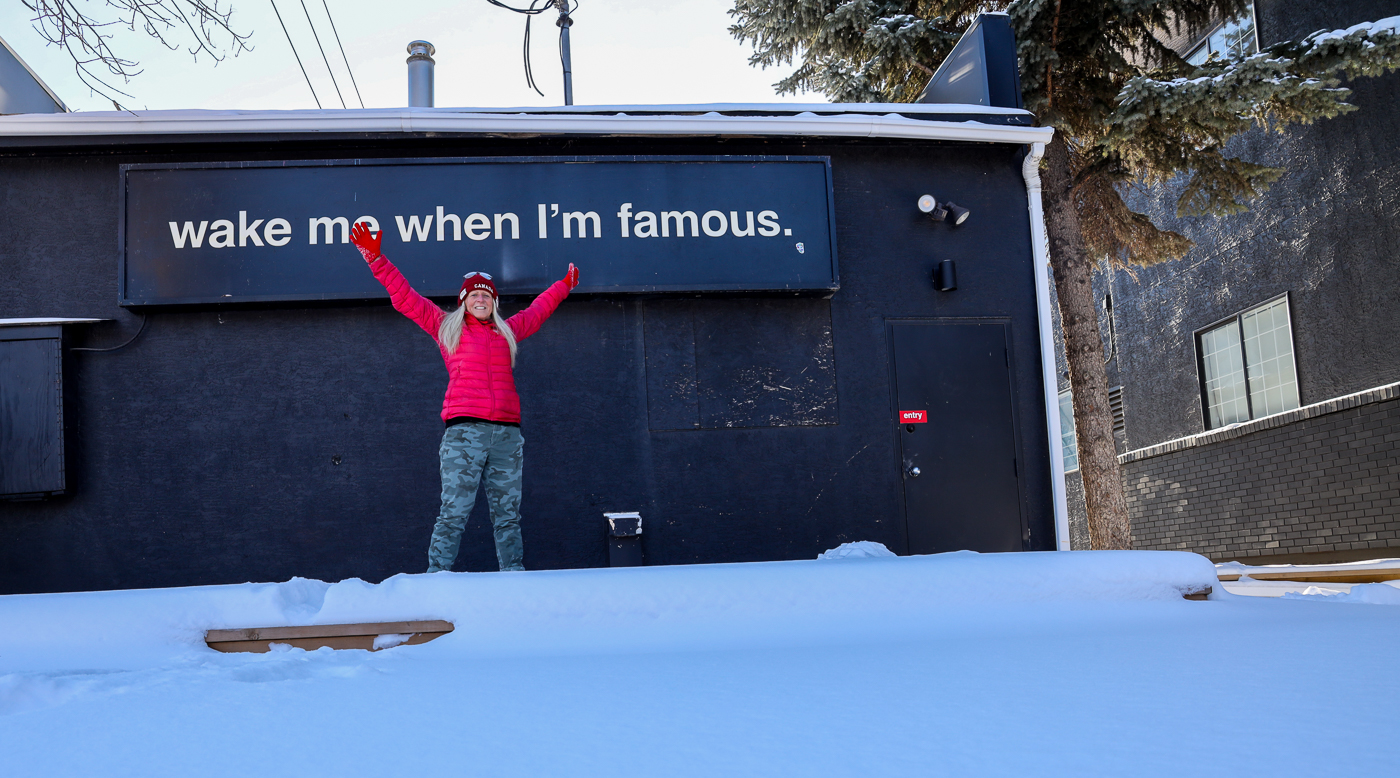 Lysle "Come do the Time Warp again"
My favourite building and mural and my beloved sign were demolished shortly after I took my original picture.  This December I was wandering around an older neighbourhood in Calgary and discovered my sign had found a new home!  Because I don't go anywhere without my camera, I managed a reshoot. This time I knew exactly how to use the 10 second timer, but I have also learned a new trick and that is the use of the remote wifi my camera provides. I was able to use my iPhone as the shutter button and that simplified things a great deal. This time I managed to shoot it in focus because I understood I needed an f-stop of 10 or more, I also shot it using the correct white balance as it was a cloudy day and I knew how to change that setting. I have also learned all about the focus point and had that in the correct place. Lastly, I didn't go crazy in Lightroom!  In fact, I only used Lightroom to straighten my picture and boost the exposure just slightly.  Sadly, I am still wearing the same coat! 
'Practice doesn't make perfect.  
Perfect practice makes perfect'
You can't learn to play the piano by smashing the keys a bunch of times.  You have to sit and practice.  You also can't just press one key over and over and expect to make music. You have to use all the keys in different combinations and practice those combinations until eventually you learn enough to make some pretty decent music.  But that's not the end; you still have to practice if you want to get any better. Practice is the exercise, confidence and ability is the result.  
The same principles apply to photography.  With time and with application you are going to learn how to play all the sweet notes that camera can offer.  Over the days, months, and years your knowledge base is going to grow and you are just going to know even before you take your picture whether it is going to work for you. (Although there are many, many occasions when the happiest accidents happen and you astound yourself!)  
All of the creative team members started by playing 'one note'.  Eventually we learned to play another and another and yet another until we started making better music.  Yet, we still practice every single day with our 365picturetoday project.  Some days the magic is a little better than other days and sometimes we just can't find that sweet note, but I think you will agree having read the testimonials that every single one of us just wants to take pictures.....every single day!  And that, without really working hard at all is PRACTICE. It is how you mature as an artist.