Did you know that you can make a collage in Lightroom?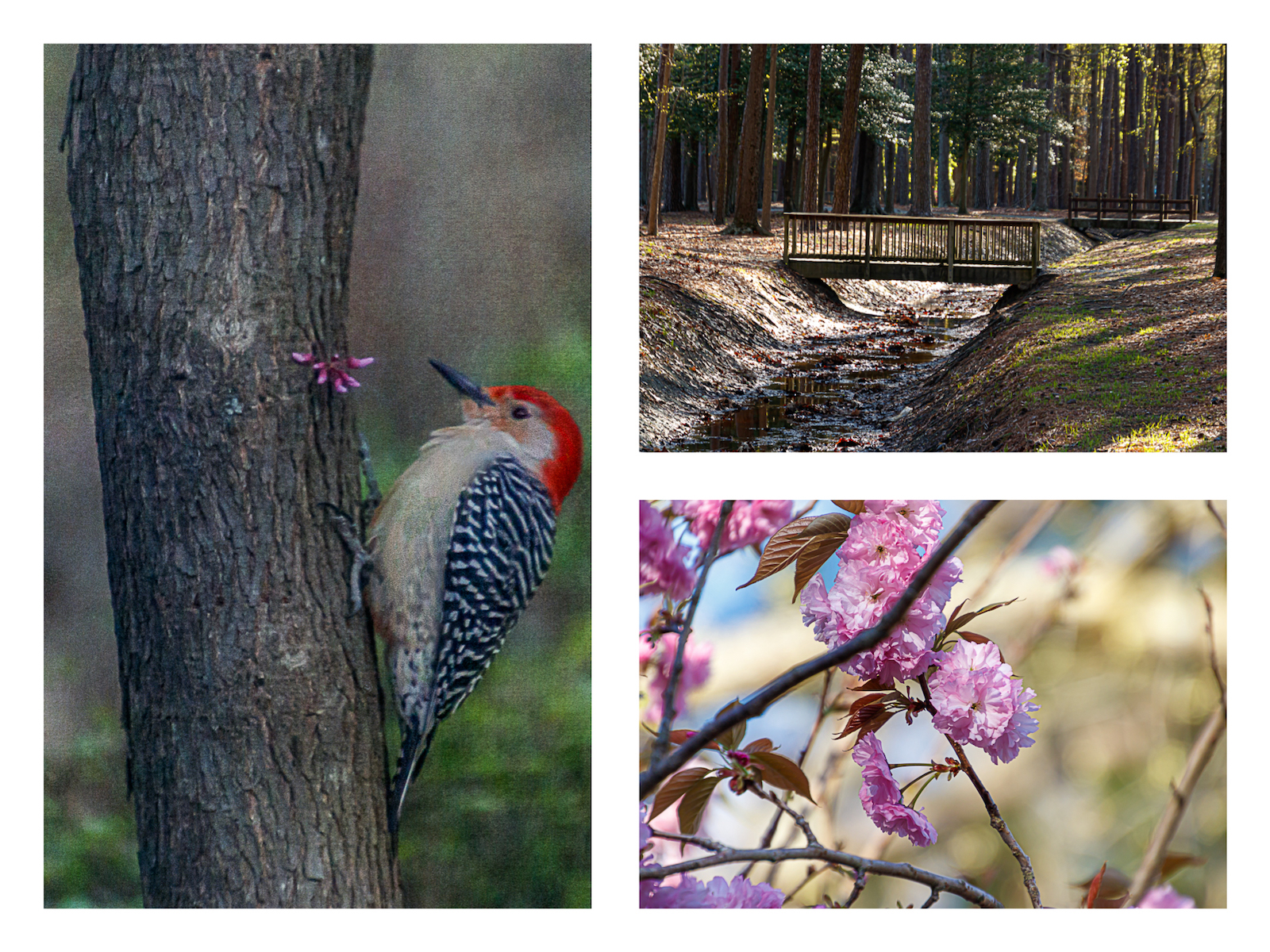 It isn't difficult at all once you know how. Here are the steps:
Put all of the photos you want to use in one Lightroom location.
Keep the Lightroom folder open with the photos you want to use and go to the "PRINT" Module on the top right
Choose a template from the left side of the module in the template browser panel under 'Lightroom templates"
Click on any template because you can change the format later
Move to right side panel and open the layout style panel. Make sure "custom package" is highlighted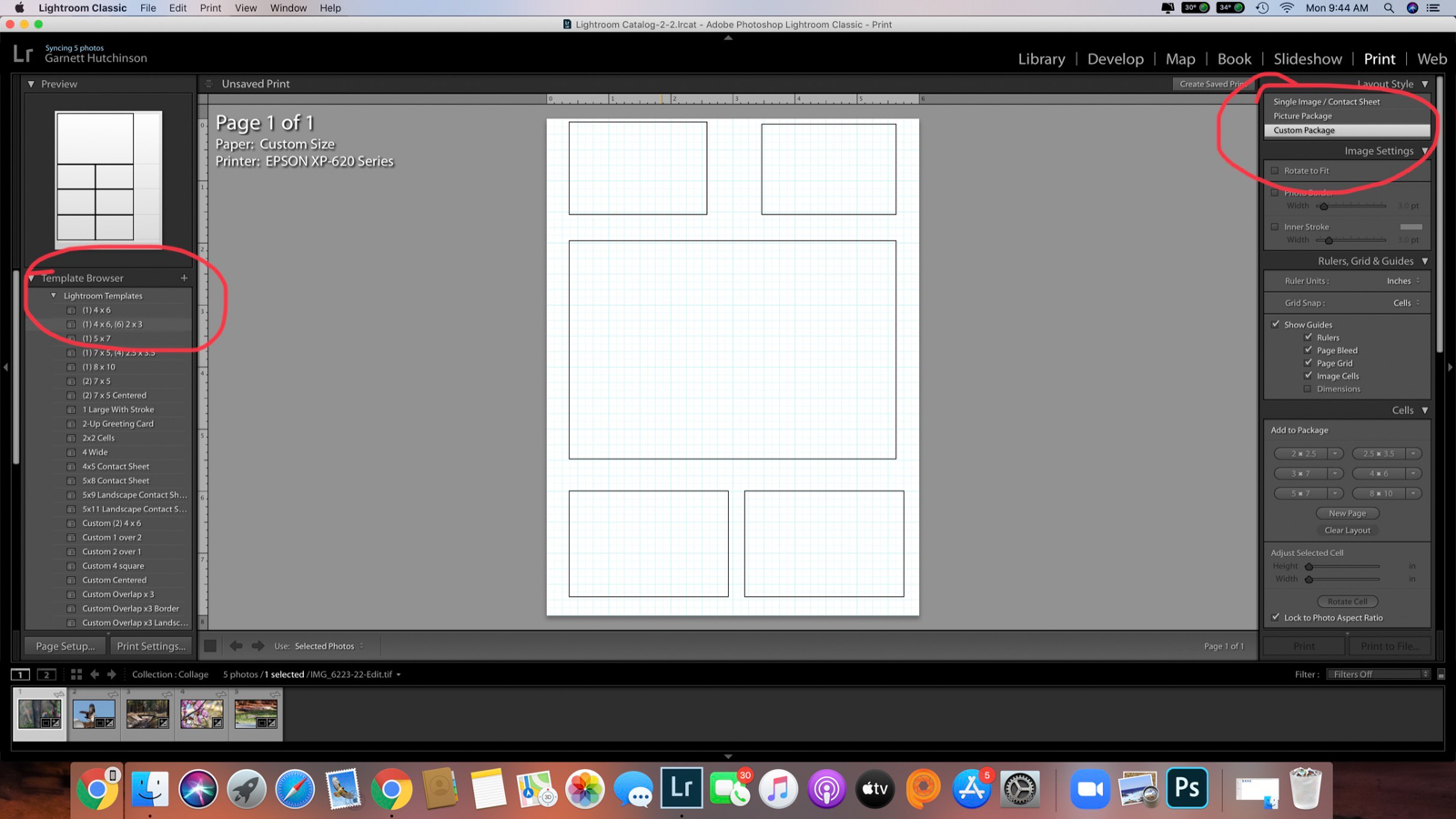 Move to bottom Print Job Panel and select settings. In the "print to" section, make sure JPEG File is selected. Set the file resolution to 150 ppi and make sure print sharpening is unchecked.
You can add more photo cells by going to the Cells panel and select sizes to add (make sure "lock to photo aspect ratio" in this panel box is unchecked). You can resize the boxes once they are added.
Now add your photos... just drop them into the photo boxes. You can still resize, delete them and move them around.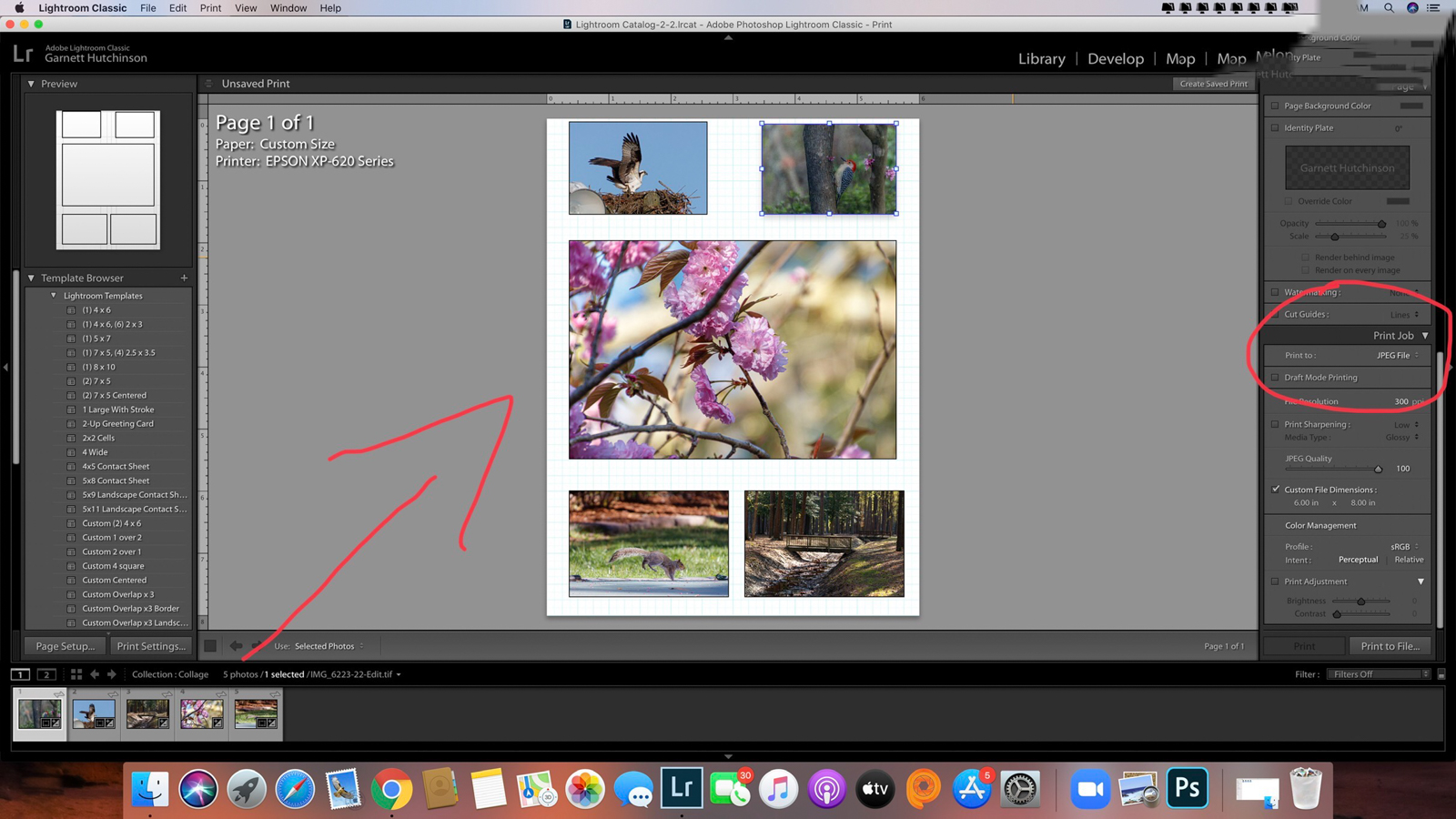 Now you are ready to save your collage. Click the "print to file" button in the bottom right corner.  A dialog box will pop up asking you where you want to save it.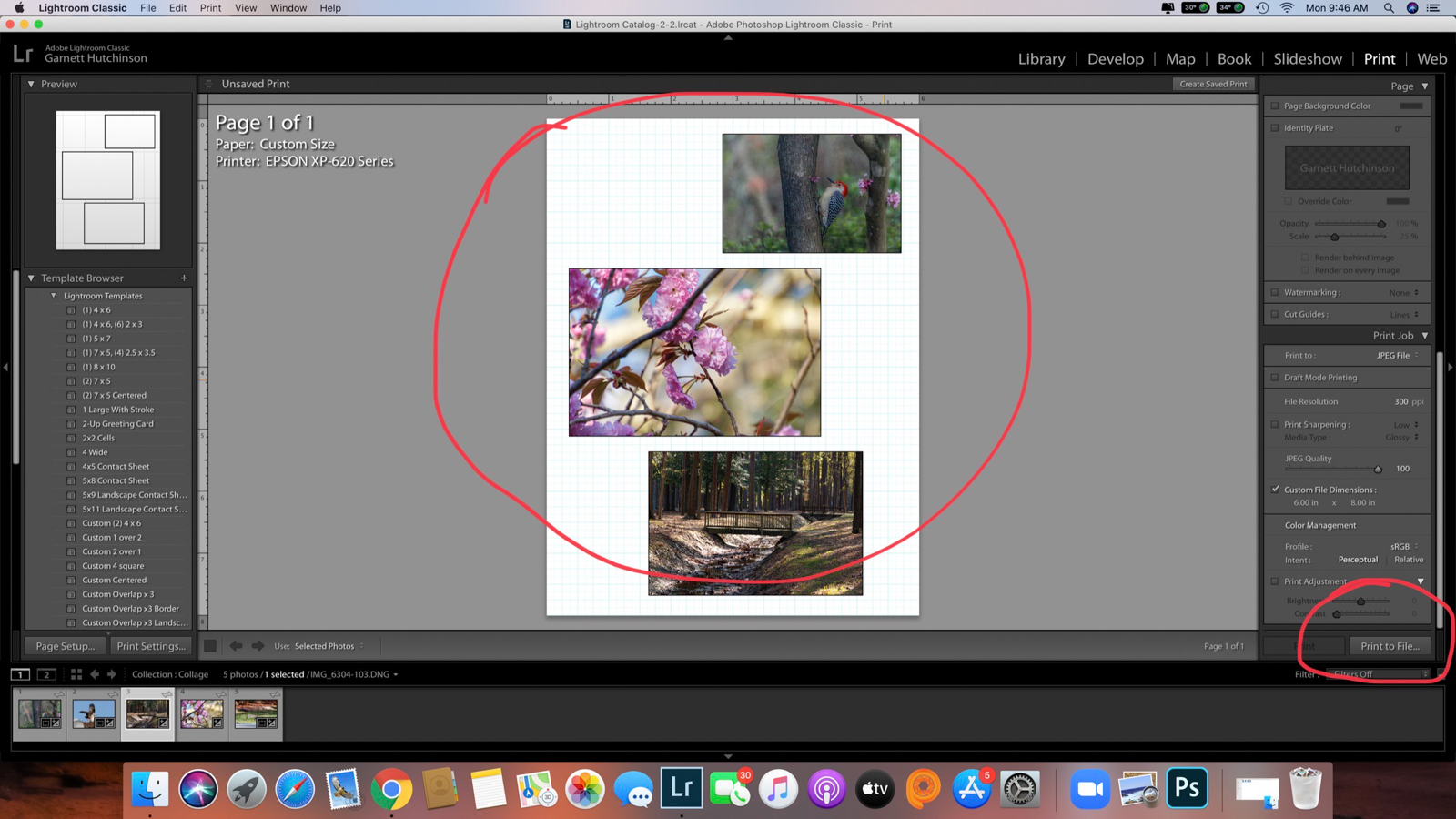 Once the dialog box pops up, just choose the location in which you want your collage to be saved.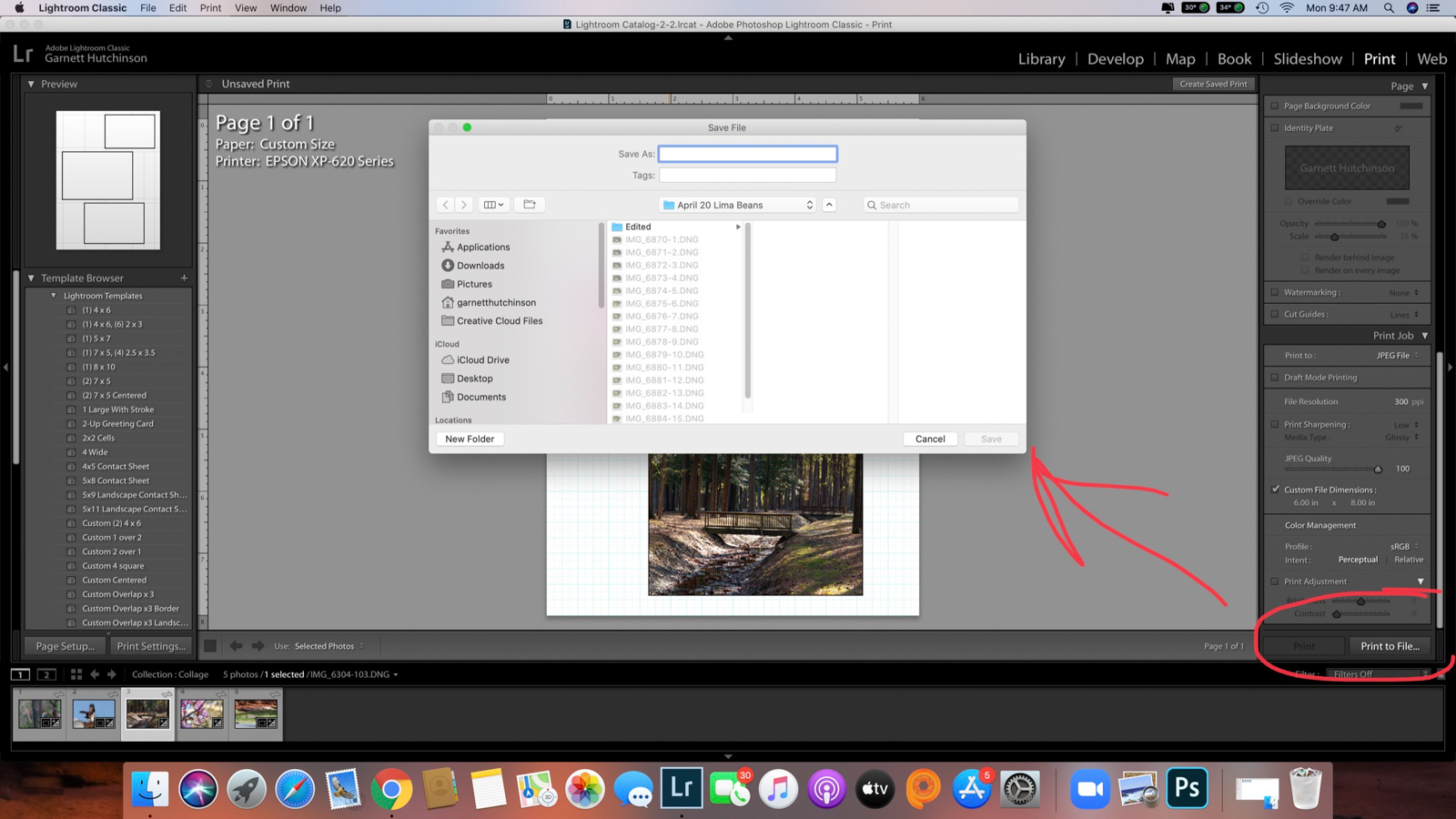 That's it! I hope you find this helpful. It can save you a step or two if you are already working in Lightroom.
LIGHTROOM PRINT TEMPLATES
If you want to use the 365PictureToday Scavenger Hunt templates in Lightroom as used in Amy's blog. 
Click here to download the templates.
Instructions:
Download zip file containing the templates and save zip file to your computer. 
Extract the preset files from the zip file (usually right click and extract works on PC or double click on Mac). That should create a regular folder that includes the two collage templates.  
Open Lightroom and click on PRINT tab in the upper right.
In left panel area, under "Template Browser" right click and select "create new folder" and give it a name if you want these templates in a new folder.
Right click on the newly created folder or existing folder and select "import."
Navigate to the location where you saved your extracted template files from the zip file and select both of them and click import.  
Please note, you must be selecting .lrtemplate files.