We are halfway through our 2022 photo-a-day journey. How are you feeling so far? Hopefully you're learning that it never has to be perfect and no one's journey is the same.
Still, we can get a little restless with our locations and subjects (and sometimes our "subjects" get a little restless with us!).
Are you wanting a way to spice up your photos? Want something different, or to see something differently? Each one of us needs inspiration and a chance to feel refreshed every now and then. We take inspiration from each other every day through social media, but have you ever considered meeting up with people near by?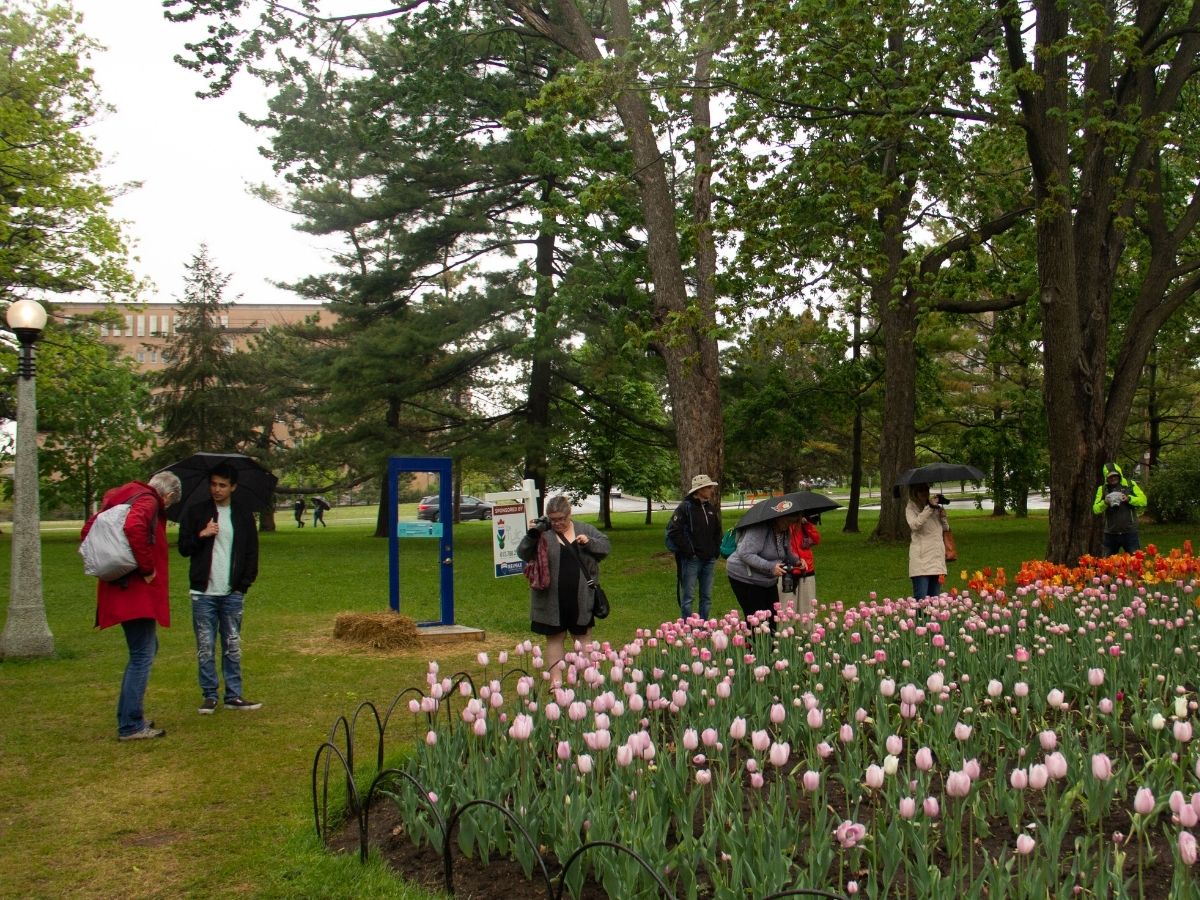 We know for some of our community, this is difficult since we are spread out across different continents. However, there are many chances across our community to get together. Pre-pandemic (which is also before my time in this community) I believe a large photo-walk and photography meet-up was planned once a year.
A large part of our Canadian contingent arranged to meet up in mid-May. It's so great to get together and see how others approach photos differently. And, it's so nice just to meet, in-person, some of the people who are part of our daily lives.
There is so much to learn from and about each other, and there is so much to be gained from your corner of the world.
But what do you need to organize a photowalk? What should you do and what can you expect?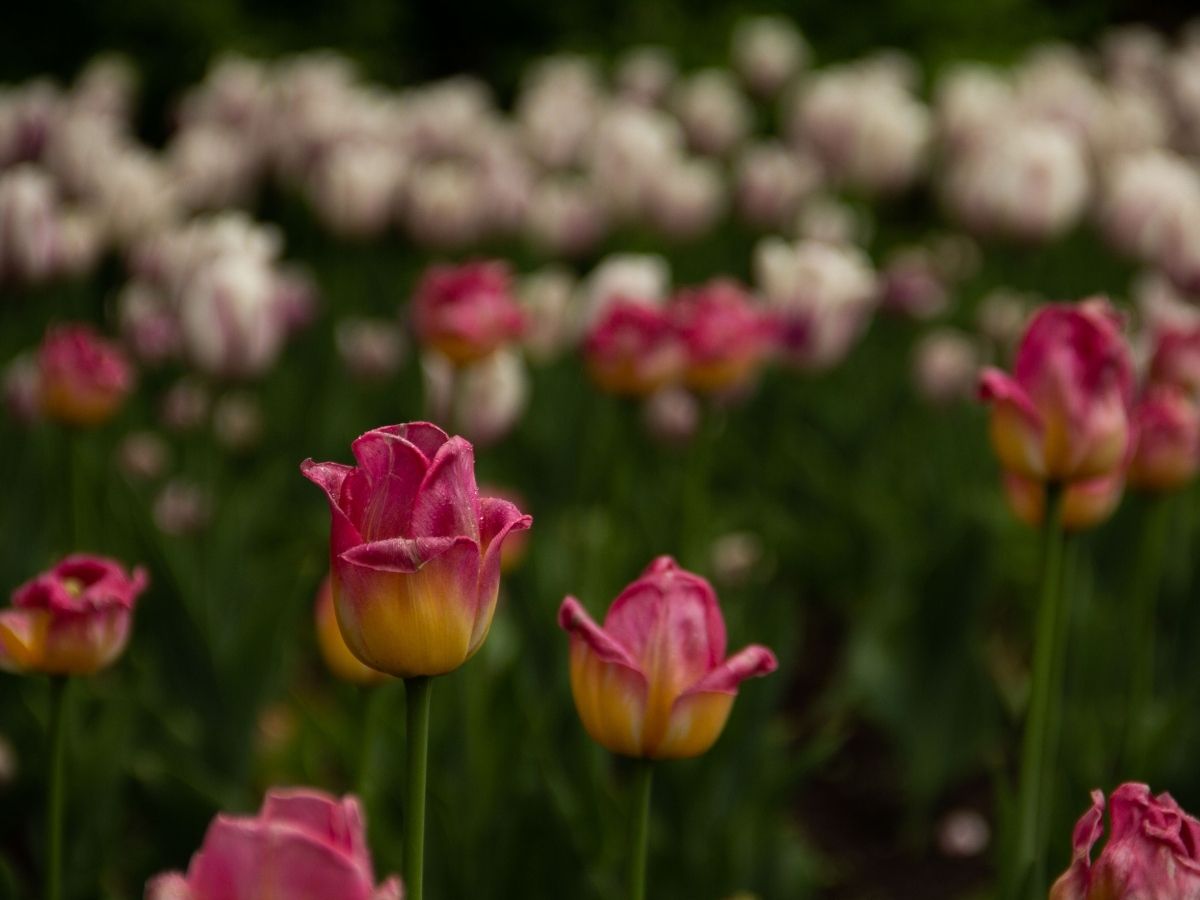 Maybe there are just one or two people nearby that you can meet with for an afternoon, but if you're thinking larger-scale and want to open it up to anyone willing and able to travel, here are some things to consider, from what we learned in Ottawa in May (through mistakes and triumphs!).
Our photo walk went great, and was largely a success, except really for the rain. However, having done it once, I can say there are definitely a few things I would do differently. Hindsight is forever 2020!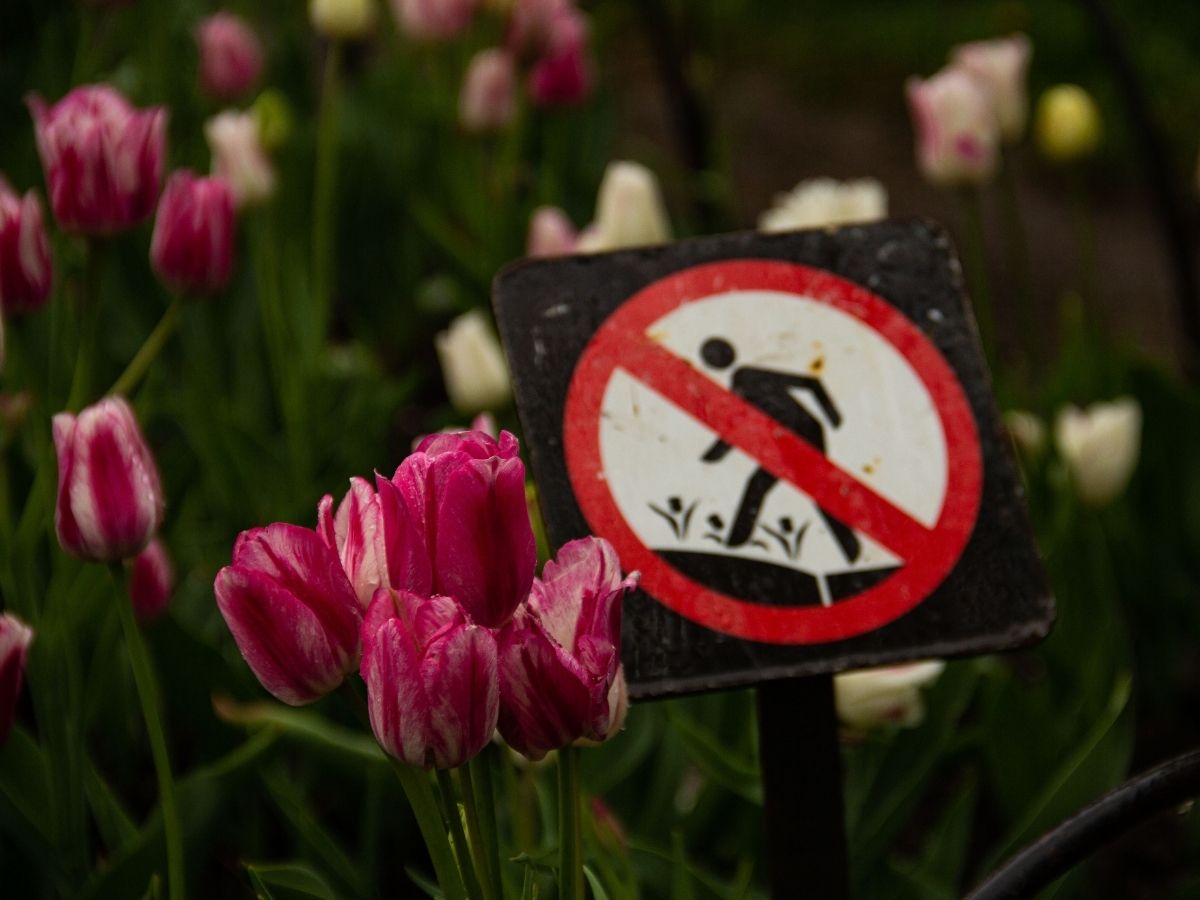 Create an Event for Your Photo Walk on Facebook
If you're planning a larger-scale photo-walk, make use of the Facebook Group! It's a great resource. Along the top where it says, "About, Discussion, Topics, More," you should see "Events" (you may have to click or tap on, "More").
Create an event in the group, which will include the date, and you can invite any or all of the group. This is where you can post any updates and ask any questions of those attending. You can also get a clear idea of who's able to make it, so you can plan accordingly.
If you have any questions or concerns about how to create an Event, or if Facebook doesn't allow you to do it, let a member of the Creative Team know and we can create one with you!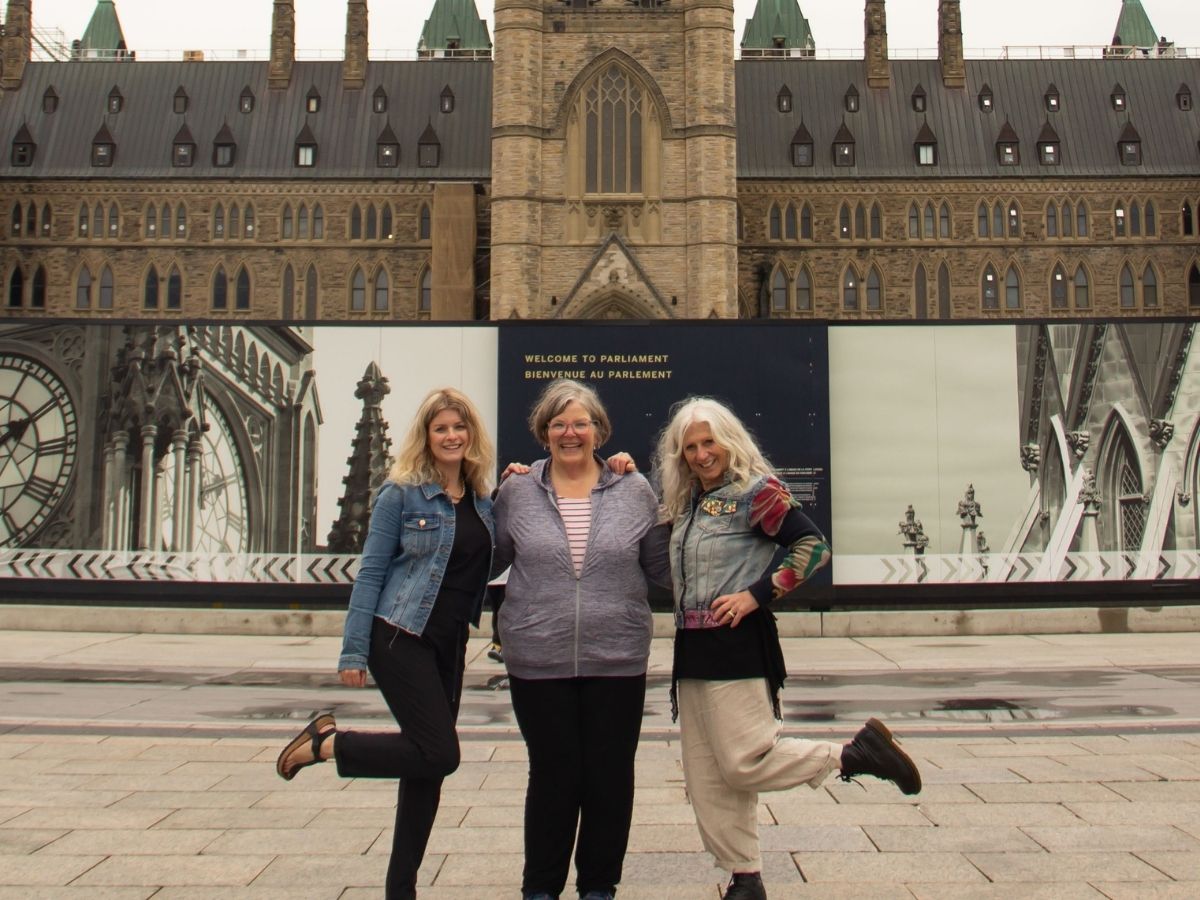 Plan for All Types of Weather
This is probably the biggest mistake that I made for our Ottawa photo-walk. I blame my crippling optimism. I didn't wear my raincoat because it "wasn't" going to rain. I had curled my hair, I picked out my outfit two weeks beforehand. Of course it did rain. It rained a lot. And for a while I was more concerned with protecting my hair than my camera (I may need to sort out my priorities a little better.).
Diana's husband Ken was well-prepared with a plastic cover for his camera. These are the kinds of things you can learn about on a photo-walk with other photographers. I didn't even know that such things existed, and now I need to order one.
So when you're planning your photo-walk, keep track of the weather, and don't assume everyone else is checking weather. Let the group know what to expect, just in case they didn't think of it (or in case they're too optimistic for their own good!). Otherwise, you end up like me, trying to use my lovely camera strap, which doubles as a scarf, and on that particular day it tripled as a head-scarf. 
[Photos below by Diana Rajala]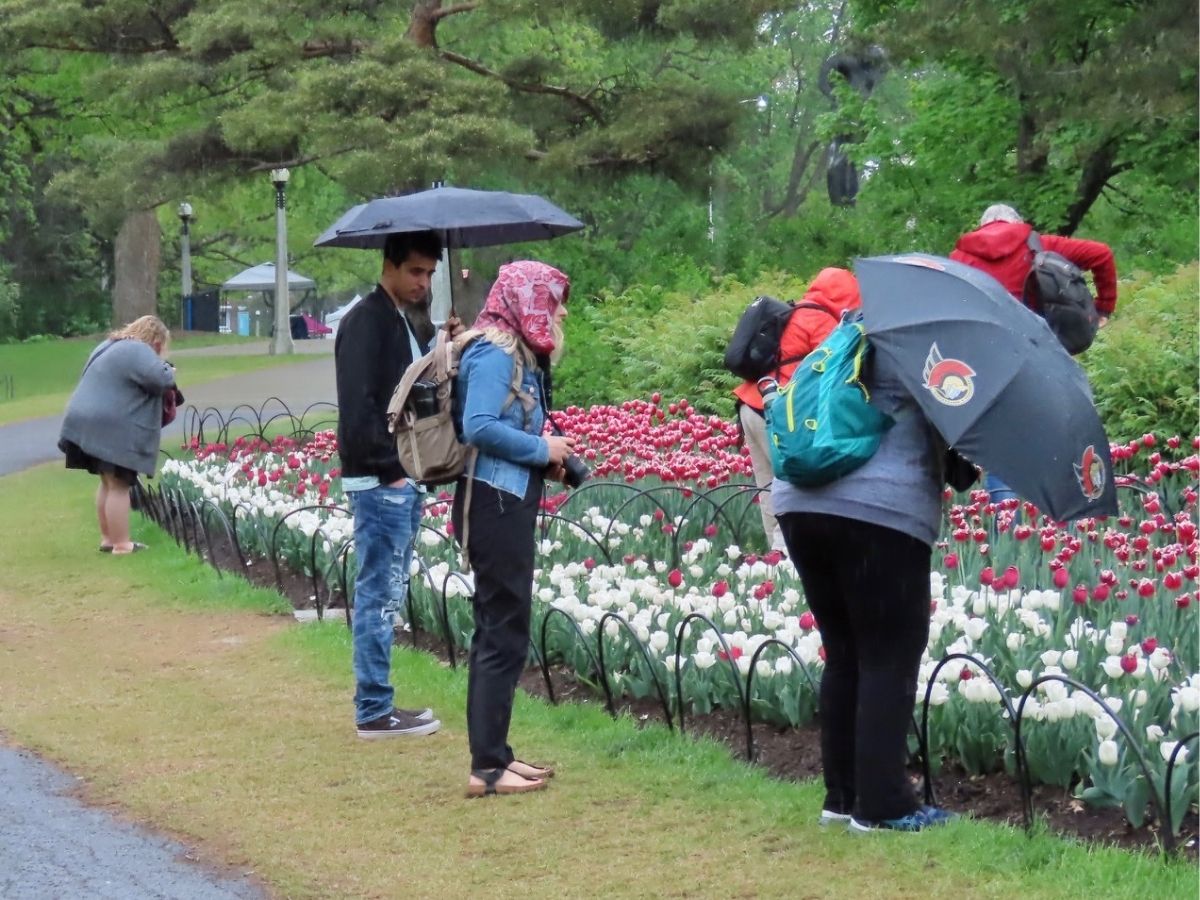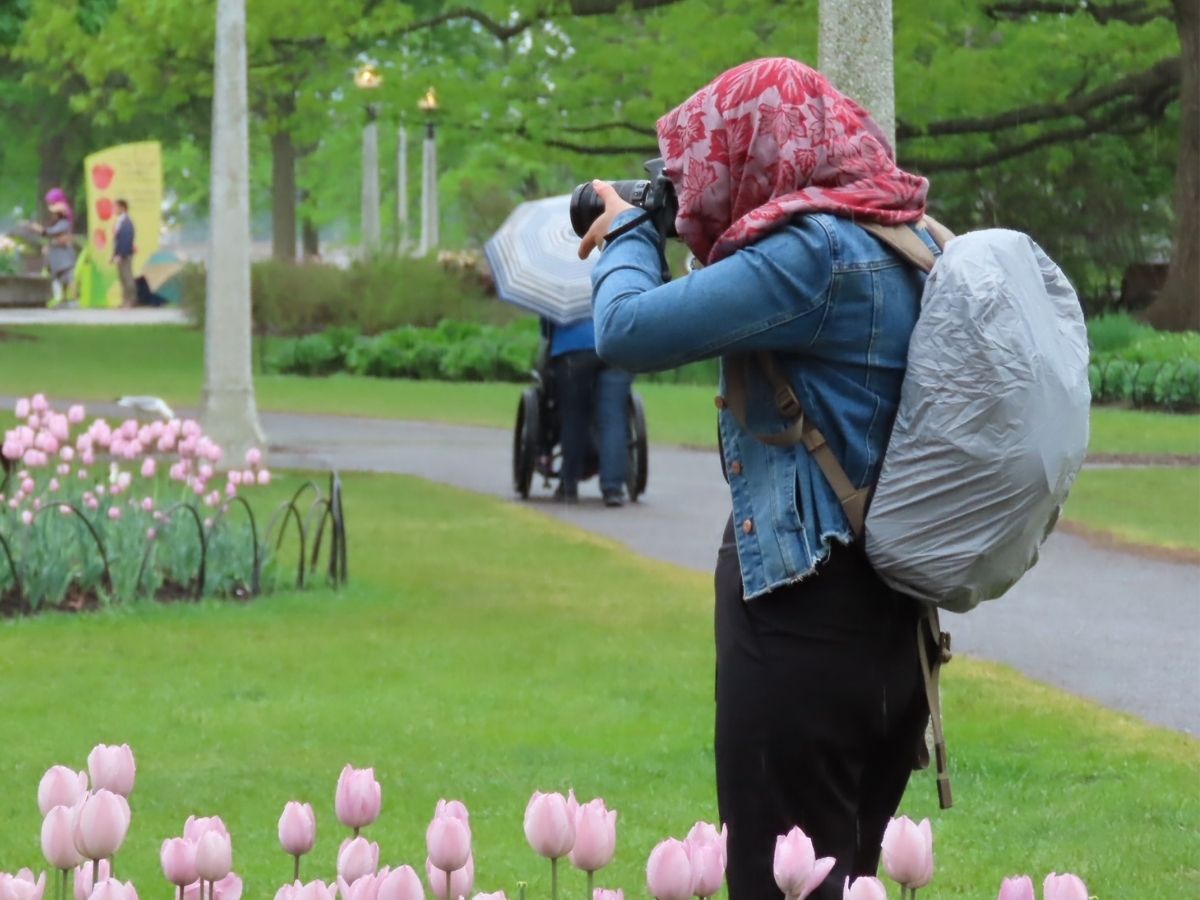 Plan for a Local Event
If it's possible, plan your photo-walk around some kind of event or special occasion happening in your area. In May, we used the Ottawa Tulip Festival. There aren't always events going on, but there are always gorgeous tulips to look at.
It is great to try for a weekday, when you can. This allows for more ease and more photo opportunities without the crowds. If we had attempted the Tulip Festival on a Saturday, the place would have been swamped with tourists, and we couldn't have gone at our own (slow) pace as easily.
Ultimately though, do whatever is best for the people who are attending, and the reason for the photo-walk.
Even if there's no event, for many of us there are particular seasons where the places we live are extra beautiful. Changing-leaves or blossoming flowers are always worth a trip to see them in someone else's backyard.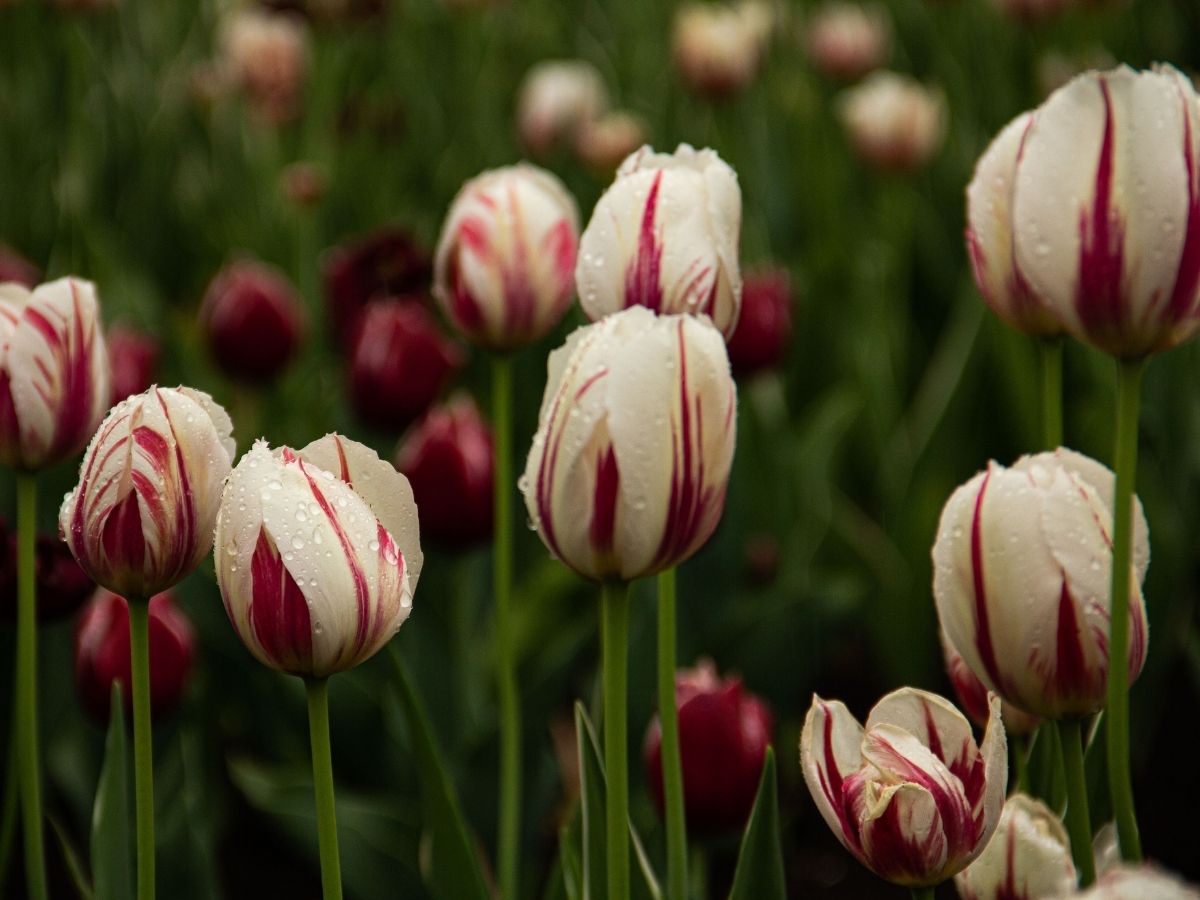 Know Your Area for Photo Opportunities and More
This probably goes without saying, but if you're anything like me, it doesn't matter if you lived in the same town for almost 3 decades. When someone asks me where to eat there, my mind goes blank.
It's a great idea to have a list of recommendations ready, including where to eat and where to stay if people are making a longer journey and plan to spend more than a day.
You should also have some idea of where you're headed (don't forget to try to factor in the time of day for optimal lighting!), when, and approximately how long you'll be there, and leave room for the unexpected.
We have probably all been 'that person' who holds up a group because we have to stop and take photos of something we came across that we found photo-worthy— and these things are different for all of us. On our walk, Diana managed to take some lovely photos with port-a-potties as a back-drop, and Lysle was in search of a specific sewer grate. You just never know what people might stop for. So leave wiggle-room!
Something else you might want to consider is a great place for group shots. This isn't something I had really considered, but since we were downtown there were lots of statues and signs to use, so it worked out. But a little planning can go a long way.
[Picture below from Diane Perry-Russon]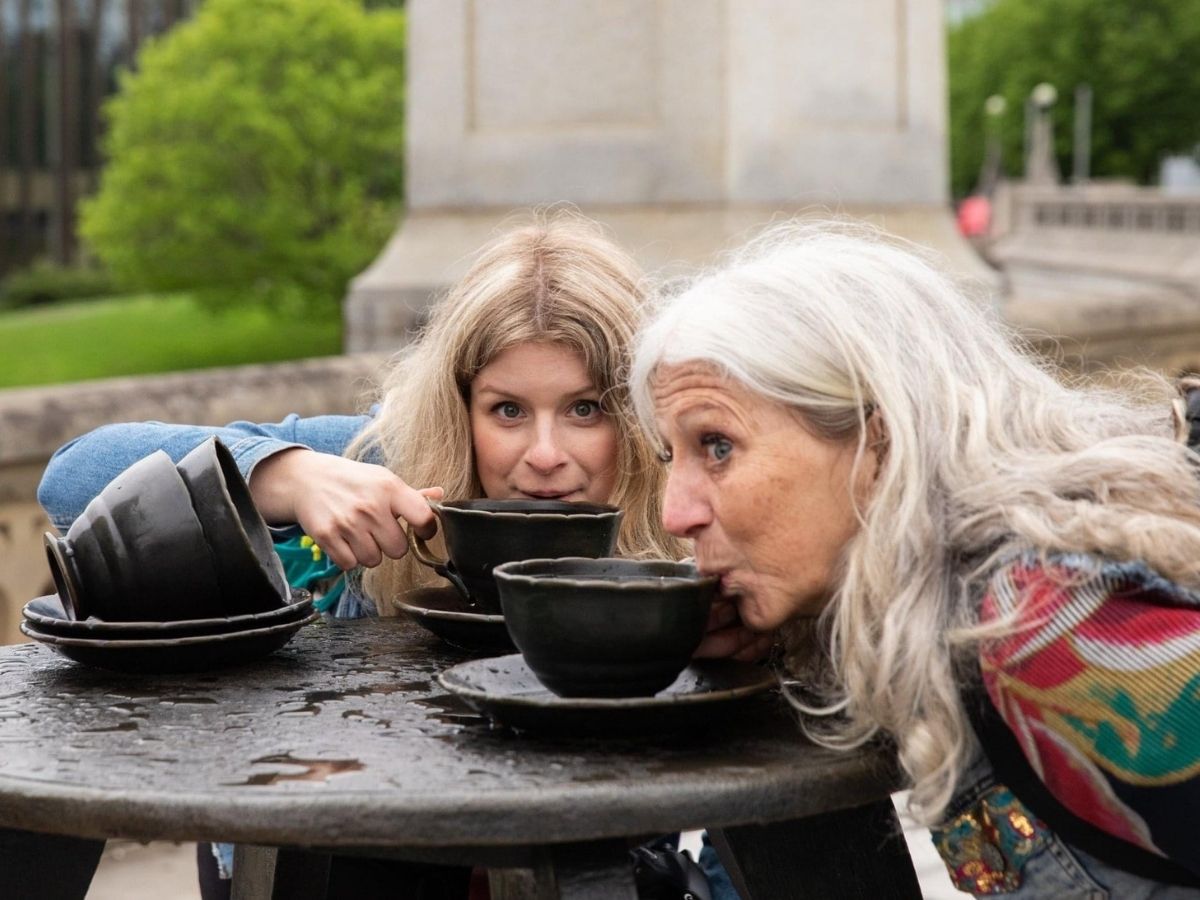 Another side-note of knowing your area is considering accessibility and transportation. Is car-pooling or public transit an option? Is everything truly walkable? If not, make sure you try to co-ordinate a place to meet, rides or transportation for those coming, if necessary. This doesn't mean you have to pay to provide rides, just check in with people and see what's possible.
We had a relatively small group in our recent photo-walk, so there was some car-pooling, and we knew we had public transit as back-up.
We also kept the locations to two areas, which we had to drive between, but could walk once we got there.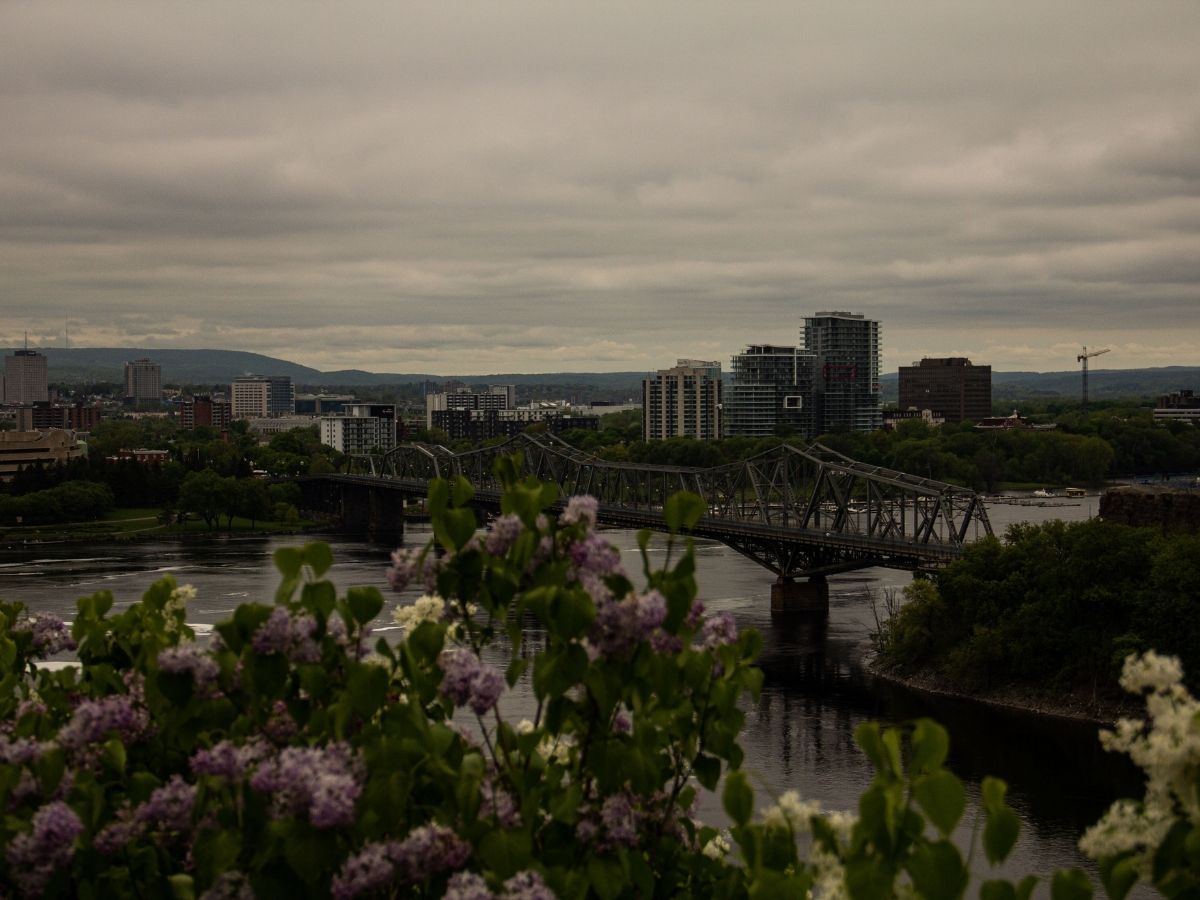 Consider Having a Meal Together
This was probably my favourite part of getting together with our fellow 365ers. Sitting down together we were able to talk more in smaller groups and get to know each other. You get to see what they order, and those every day mannerisms that photos just don't capture.
While out walking, we get distracted by photo opportunities. In the restaurant, food is secondary and the conversation flows easily. Big bites of picture-perfect moments and laughter that adds more flavour than salt ever could.
Make a reservation at your favourite local joint, keeping price in mind, and the ease of getting there and seating the number of people attending.
[Photo below from Ken Rochefort]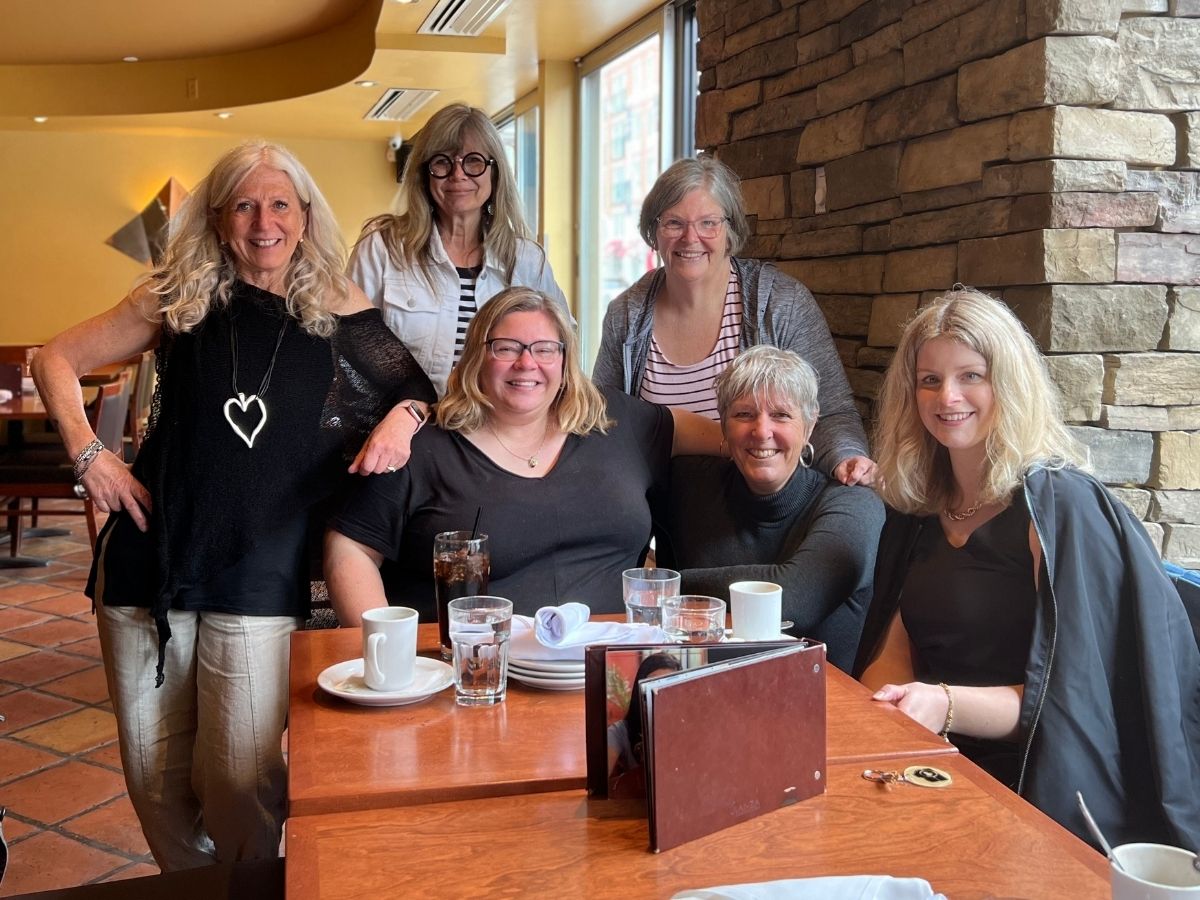 Don't Underestimate the Power of Small Groups
It's easy to get discouraged if you don't get a huge turn-out. If you're planning something, you want as many people as possible so you can meet them and they can meet each other. Sometimes, and especially in the current state of our world, that just isn't possible.
However, it is so meaningful to get together with a few people and really get to know them. It's so special to put voices and accents to faces we see so often, and smaller groups lend themselves to better conversation.
It also means that you can veer off the railroad tracks, get lunch without making a reservation, and spend more time learning each other's photography style and skills.
[Photos below by Diana Rajala and Ken Rochefort ]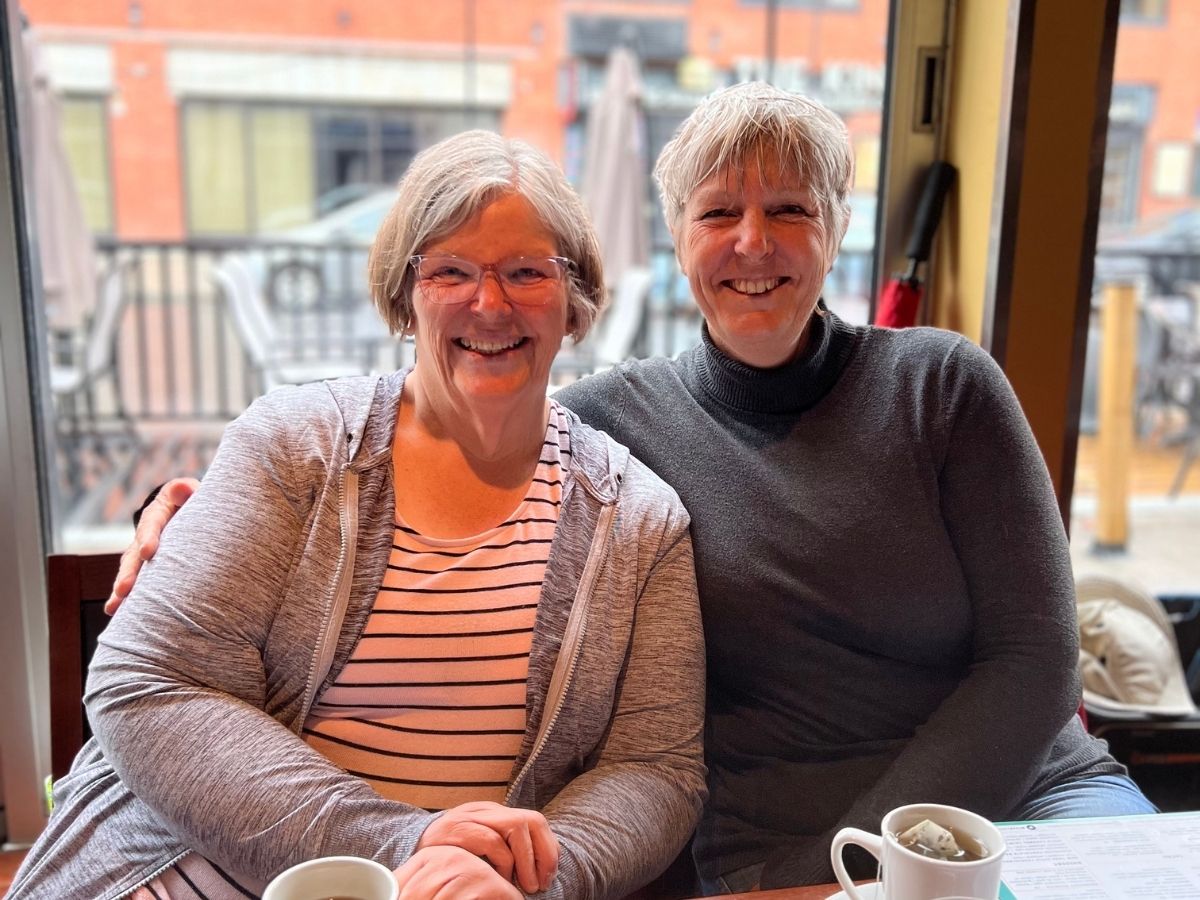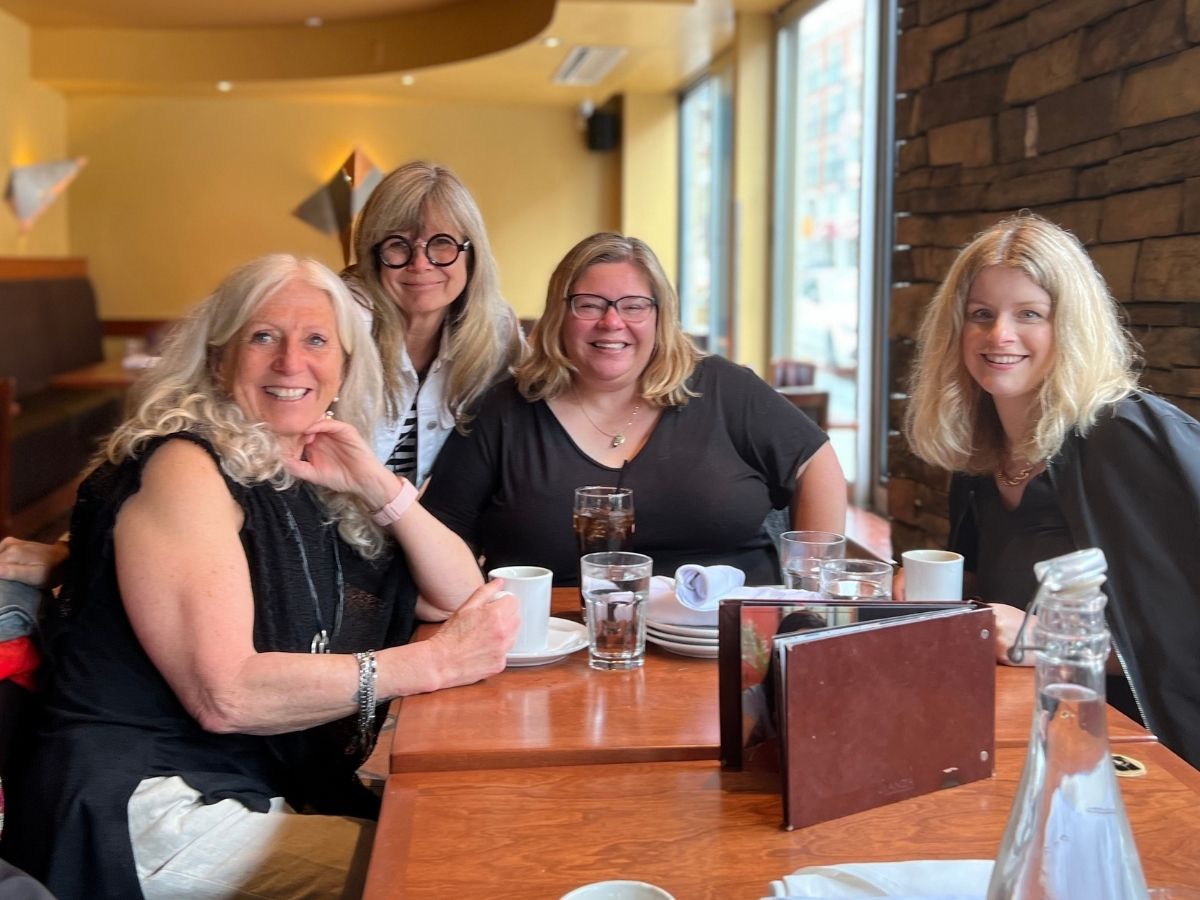 When it comes to the day-of….
Make Sure You're Well-Prepared, Technically 
Literally.
Charge your batteries. Grab that extra memory card. Take as many lenses as you can fit, or take time to select what you can easily carry.
If you have something that allows you to share photos easily between cameras and phones, consider bringing that, or be prepared to use AirDrop or email to quickly share photos in the moment.
Get a water bottle and a snack if you might need it. Make sure you have the proper footwear for the activities planned, and bags that are comfortable for you (or your favourite Sherpa, aka your spouse, partner or friend) to carry.
And did I mention you should throw in a raincoat and umbrella?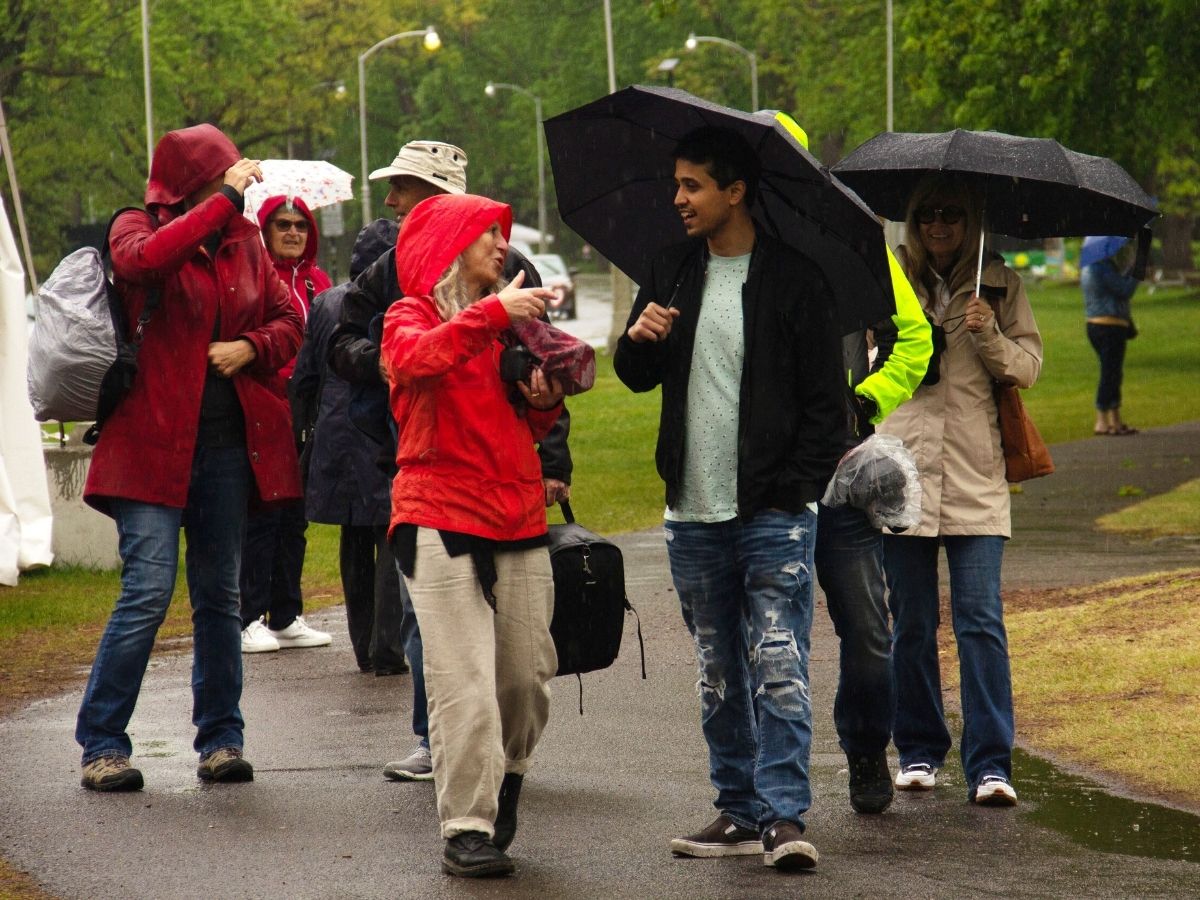 Bring Your Spouse, Partner, or a Friend
Not only are they great for holding bags, it's so great to get to know each other through people we're closest to. I found out so much more about everyone, because Ketan talked to some people more than I did, or had different conversations.
It was so enriching to have Ken, Ron and Ketan with us in Ottawa. We found out more about our community members through them, and found that our beloved "Sherpas" have a lot in common, just as we do in the community.
We hear from those of us behind the cameras posting our daily photos, but so many of us share community images with our family and friends, who become familiar with the names and faces as well.
It's so special to include them and realize our community is so much bigger than those of us who post every day.
If the plan allows, bring furry friends as well. If I've seen a photo of your dog in our group, chances are I want to meet them almost as much as I want to meet you!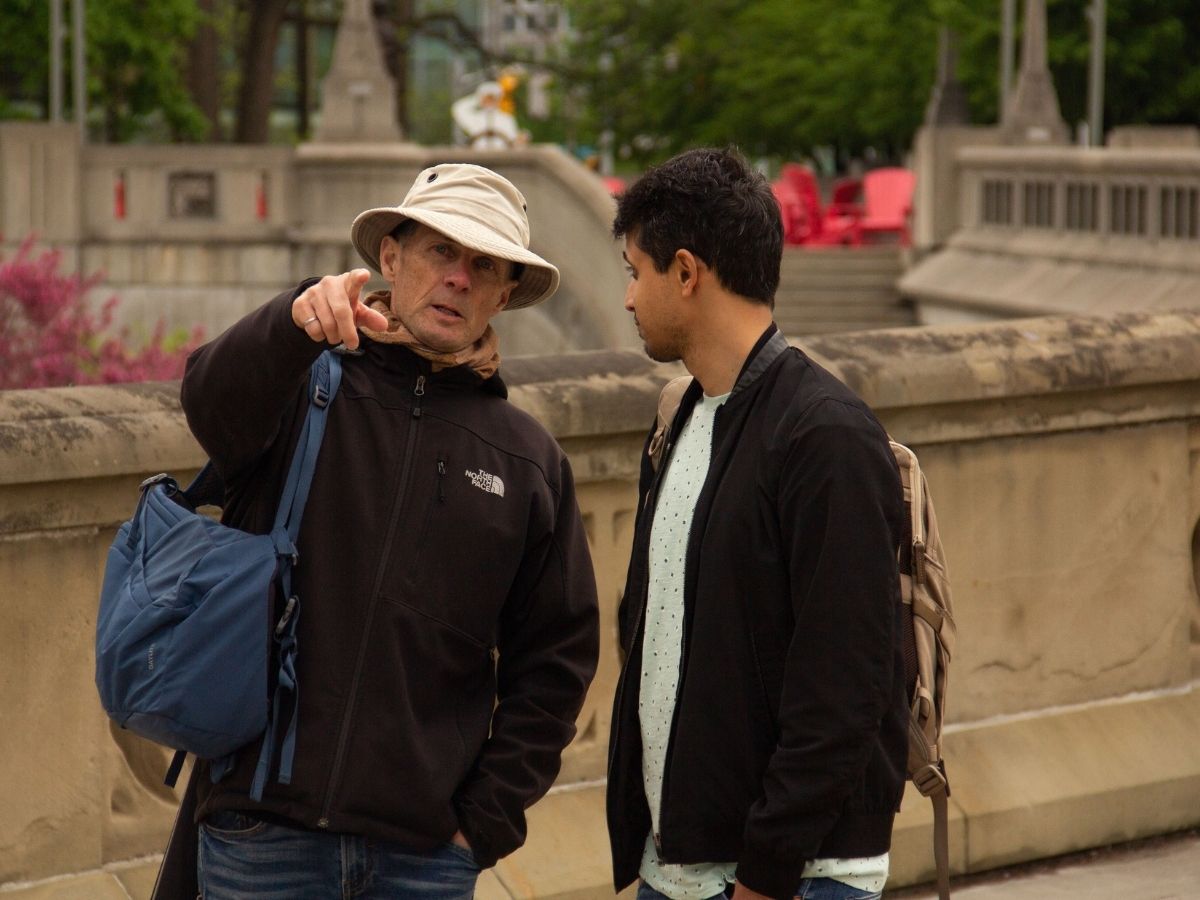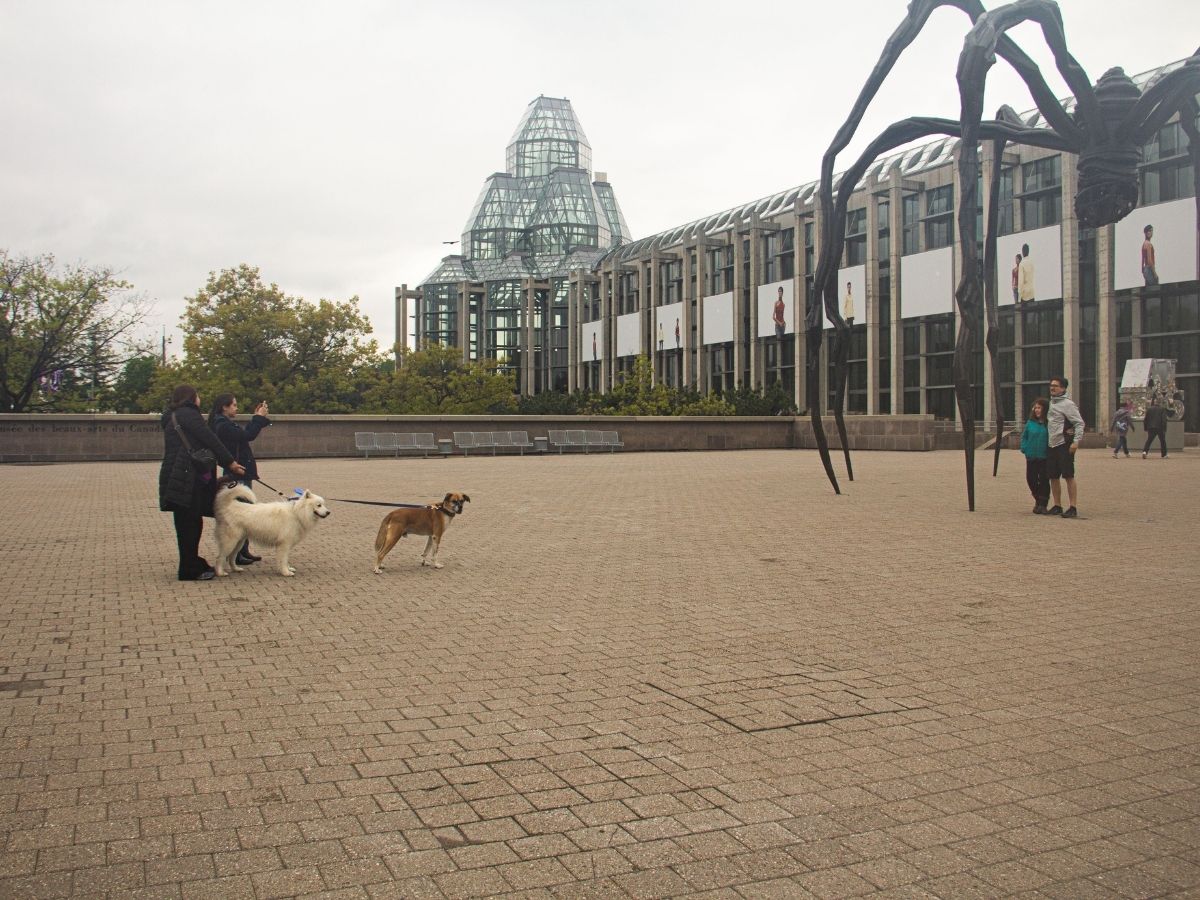 A Photo Walk is a Chance to See Your City/Town with New Eyes
"The real voyage of discovery consists not in seeking new landscapes but in having new eyes." Marcel Proust
I've had the opportunity to experience this a few times. A couple of years ago, my boyfriend came from his "small town" of 500,000 people in India, to my small town of 11,000 people in Eastern Ontario.
Having grown up there, I thought it was pretty boring, but to Ketan it was beautiful: full of history, interesting people and places. I gained a new appreciation for my hometown that day that I have never lost since.
In Ottawa, watching Lysle see the Parliament Buildings for the first time in a few years was something special. I've been there many times now, and she noticed things I had never seen, asked questions I had never thought of.
I will continue to see it with new eyes and search harder for a new perspective.
It's so much fun to play tour-guide, and show off many of the places that appear in your photos throughout the year. And it gives more meaning to others to know they have stood in the spot where you captured a photo months before, or where you capture a photo months later.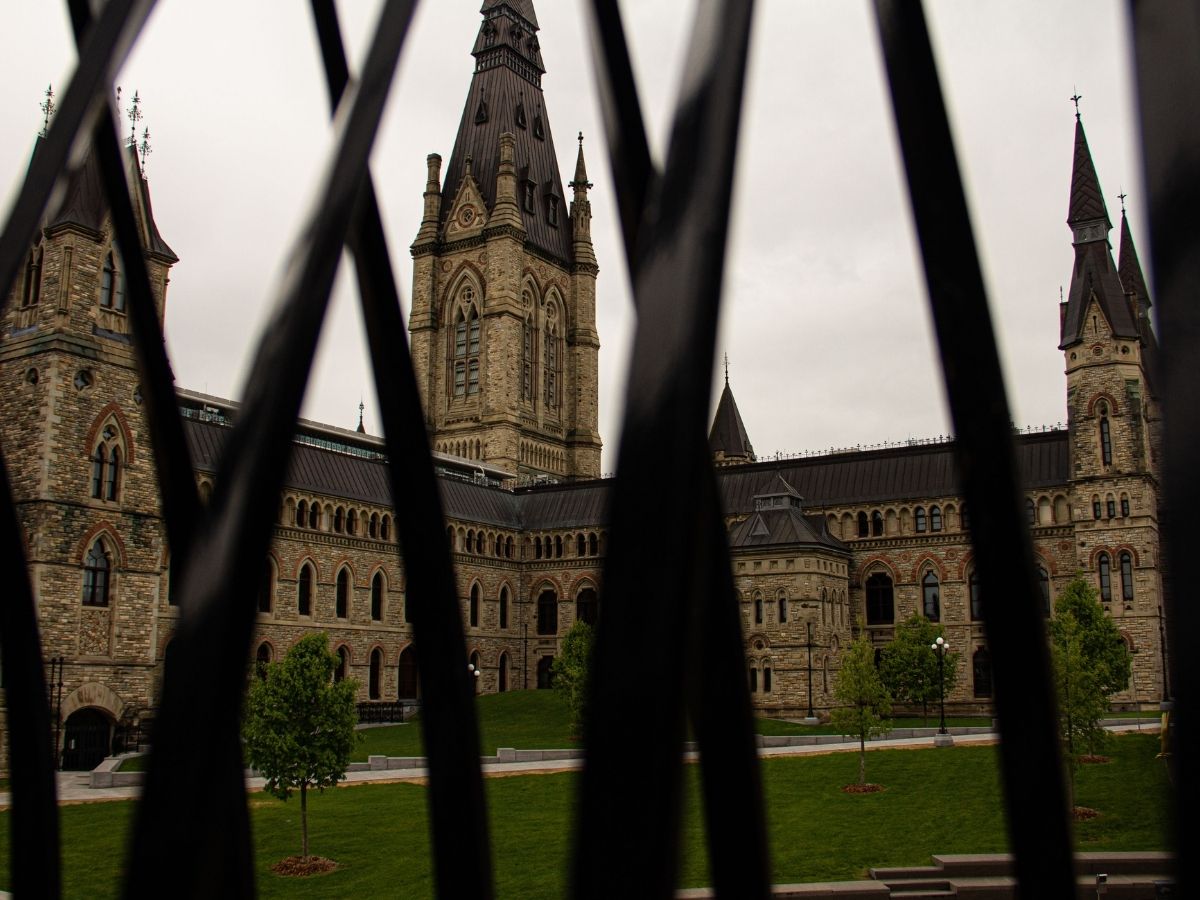 Take More Photos of People
This is something I was wishing I did more of last month in Ottawa. I had every intention of doing group shots and practicing portraits. I don't know if it was the rain or my excitement, or both, but the day slipped away and I didn't get as many shots of people as I was planning.
Whether you're hosting or travelling, photos of places are great, but most buildings aren't going anywhere. Time together with our community is precious and fleeting. By all means, capture the iconic architecture or stunning statues, but make sure you leave plenty of time to take photos, even if it's just snapping some selfies.
This also means that you should arrive camera ready. And not just ready to be behind it with your favourite lens and a charged battery, but ready to be in photos. None of us care too much for being in photos, but every member of this community would think that a photo of you or with you is priceless.
[Photo below from Lysle Barmby]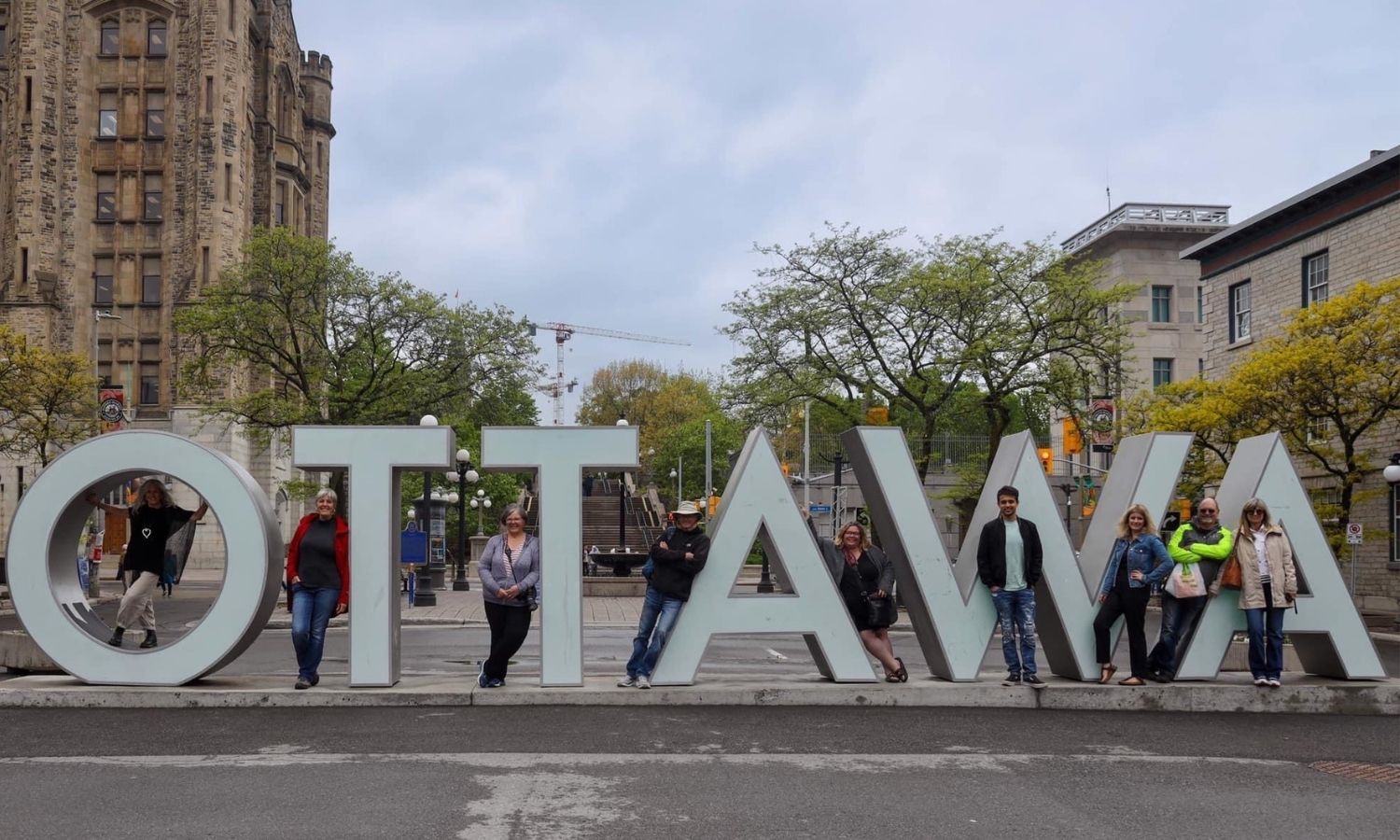 A photo walk is not a cure-all for the lack of inspiration we all experience. It may not magically get you back on track if you've lost some steam, as we all do.
But then again, it might. 
And if nothing else, you get an amazing experience with like-minded people. You make memories that will last as long as our photos do (and they're on the internet, so that's a long time!). People who you think of as friends will feel closer and bonds will become stronger.
I say this to friends and family all the time: our community of 365 Picture Today is the kindest, most compassionate, supportive and encouraging group of people you could imagine.
And most of that is just known through photos and captions. Imagine meeting them in person.
We hope you experience it. And we can't wait to be there with you, or at least enjoy all the photos!