Do you ever scroll through the community photos and immediately know who took a particular photo because you recognize a familiar character - a Lego figure, a cartoon character, a toy, or a stuffed animal?  Having a photography "mascot" is a good way to practice your photography skills, keep the creative juices flowing, and to just plain have fun.  I learned this back in 2014 when Blueper B came to be my photography mascot.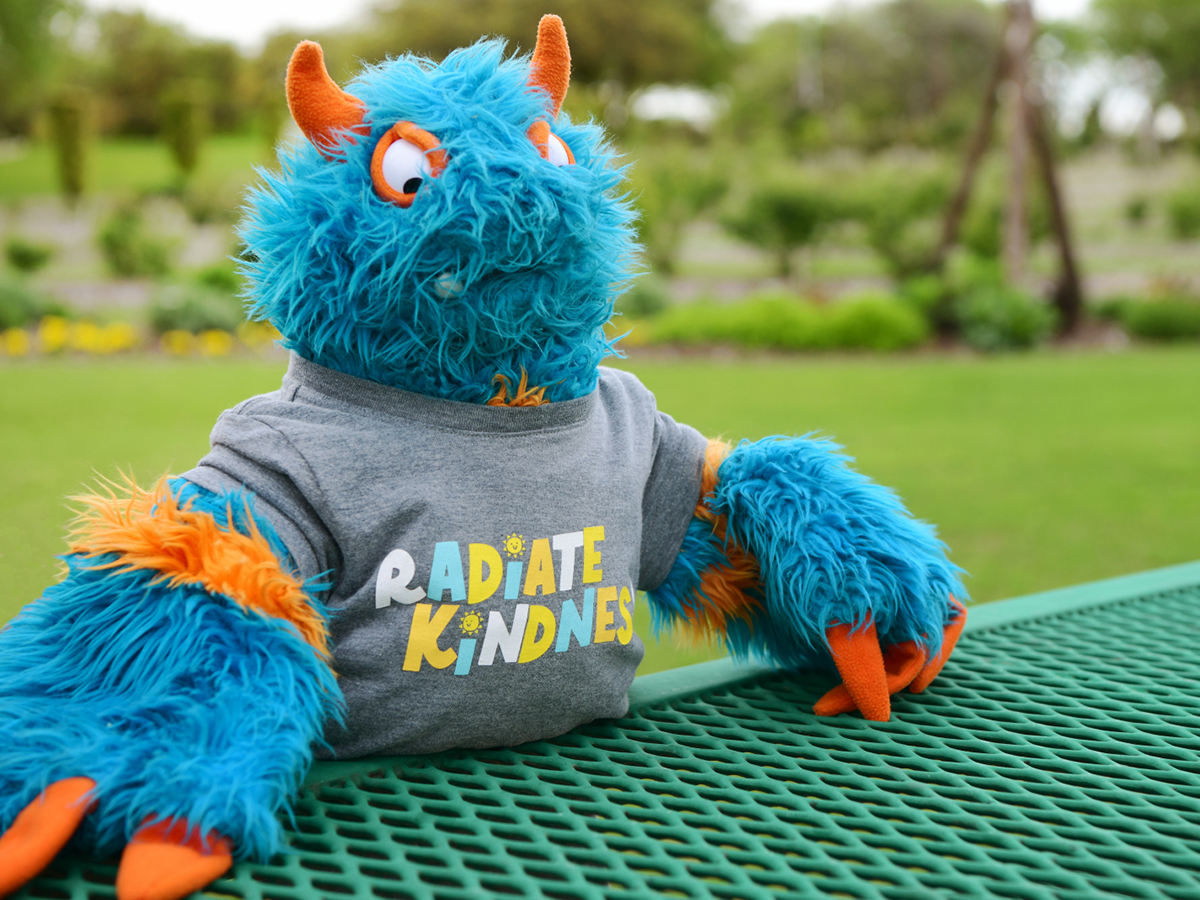 My husband and I got Blueper B while visiting my dad during his cancer battle.  This furry little monster became a happy diversion during a stressful time.  Weber and I decided that we would document our days through the eyes of Blueper B; so, Blueper B started a blog.  This was a way for me to integrate my love of writing and photography.  Little did we know how this project would grow.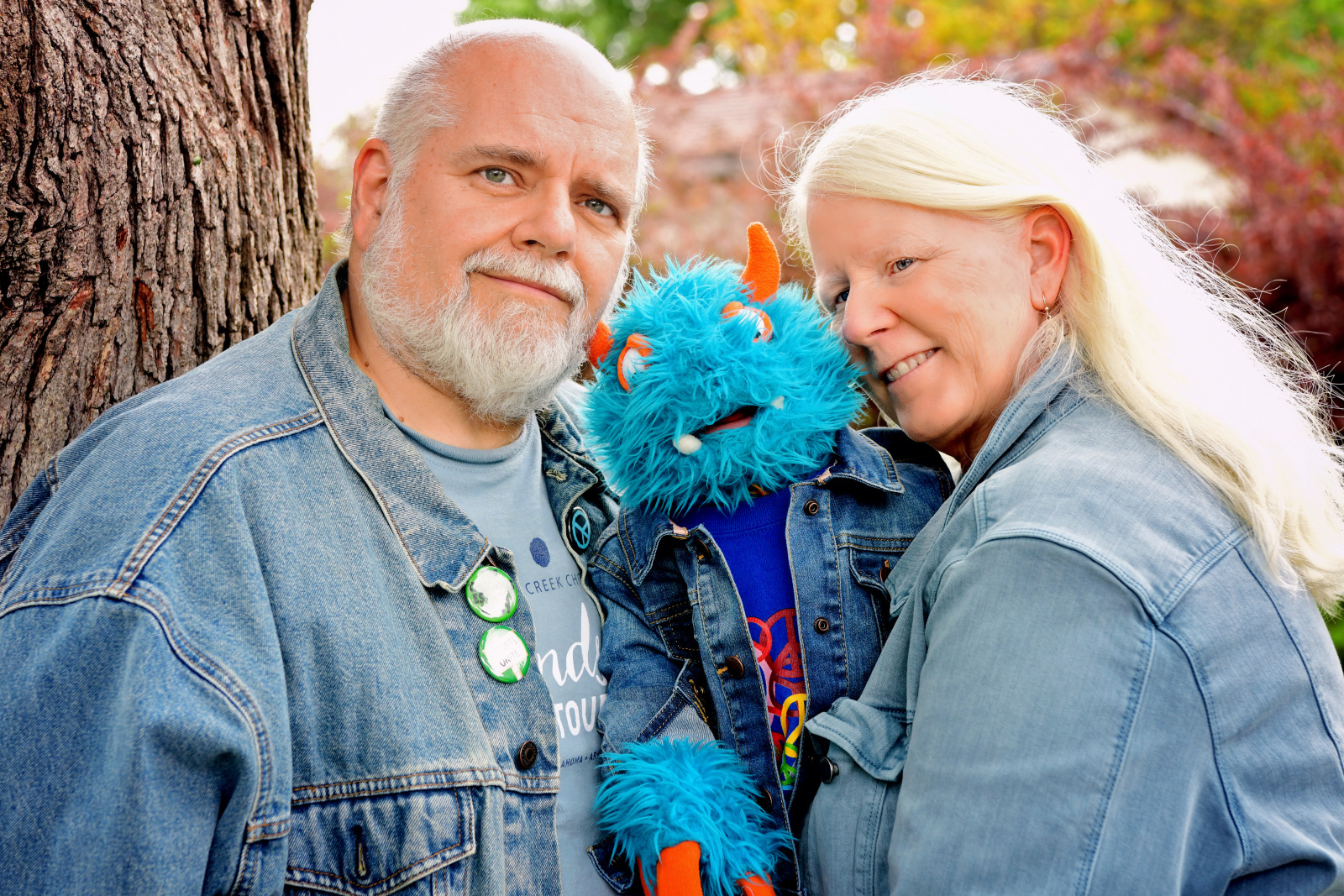 Photographing an inanimate object is a good way to practice all of your basic photography skills, like composition and exposure, because your subject has infinite patience.  It is also a great way to get creative with your storytelling.  You can try many set-ups, props, and angles and your mascot will never say, "Are you done yet?"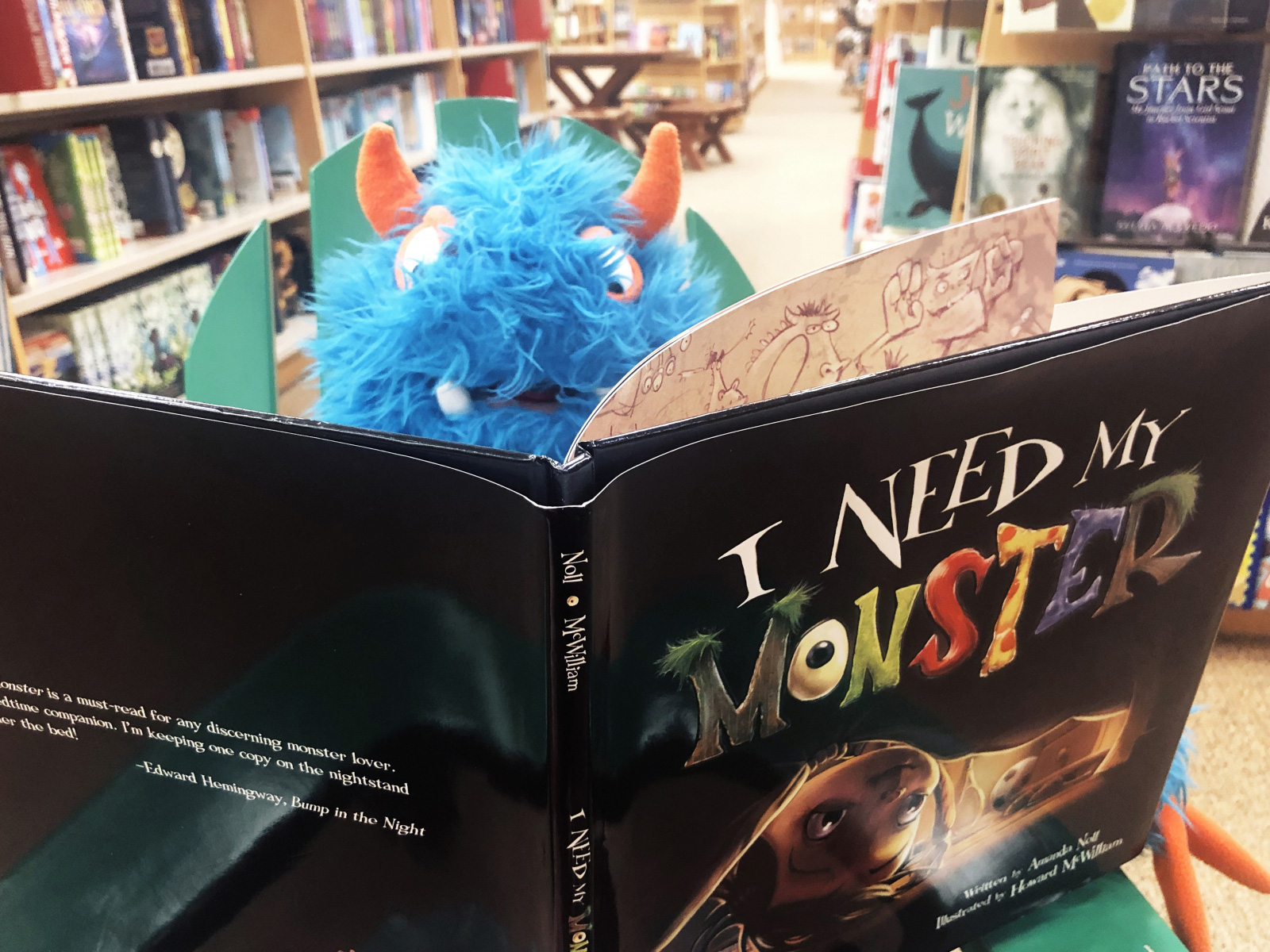 With Blueper B, because he is a family mascot, Weber, aka Mr. Guy to Blueper, is holding him in many of the photos that I take.  It takes a secure kind of guy to walk literally all over the world carrying a blue and orange monster puppet!  Photographing the two of them together added another dimension and taught me a lot about moving around to find the best angle for the shot.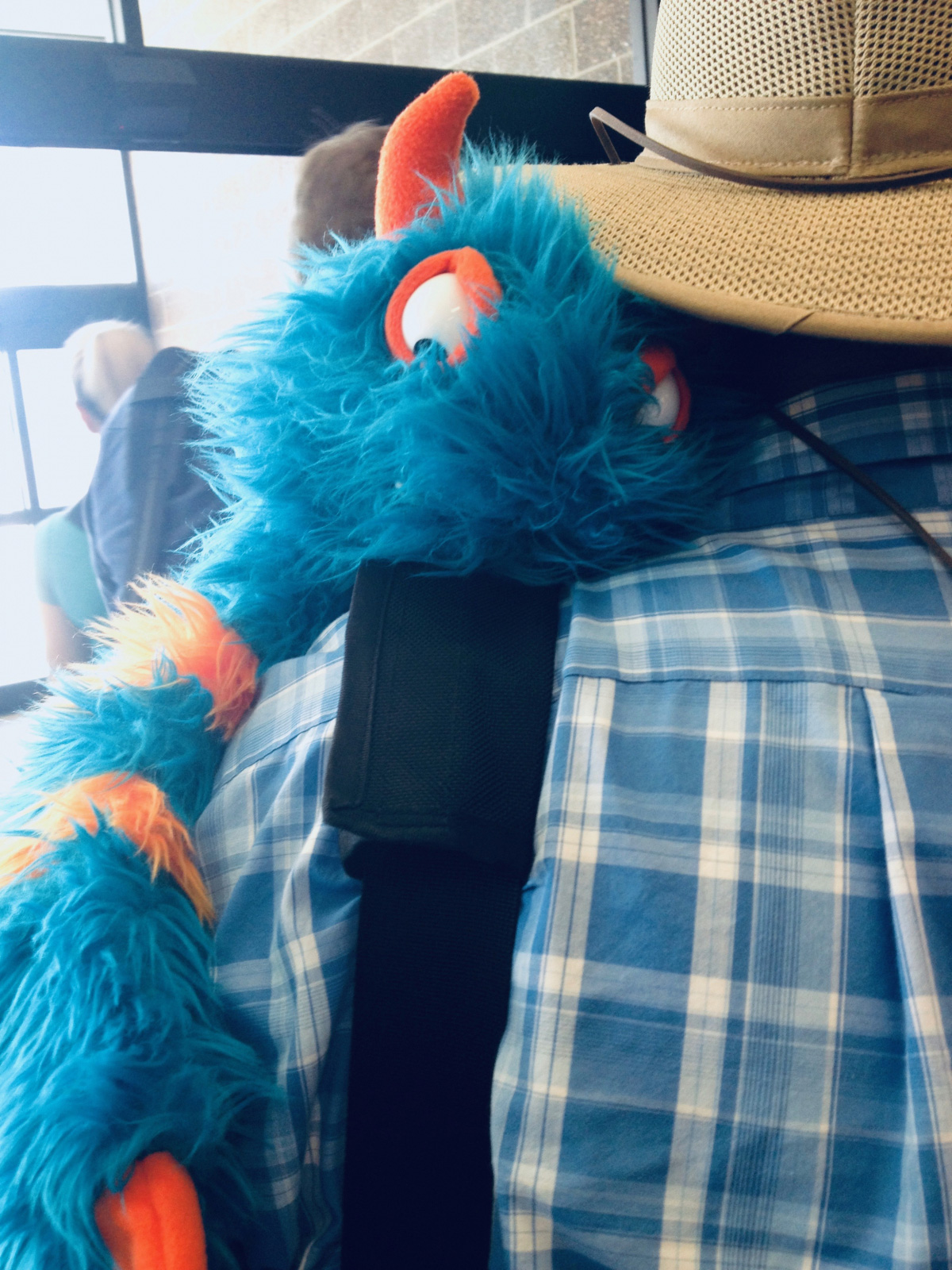 As I said, Blueper B has been all over the world.  He's been coast to coast in the U.S and visited many states in between.  He's been to Alaska.  He's visited Iceland.  And he has spent several weeks in England.  It has been fun for me to see the world through the eyes of Blueper B.  The world looks totally different to a little blue and orange furry monster than it does to a middle-aged female photographer.  That is where much of the creativity comes into play.  Trying to see things in a different way, in the case of Blueper B with child-like wonder,  is what makes and keeps taking pictures challenging and fresh.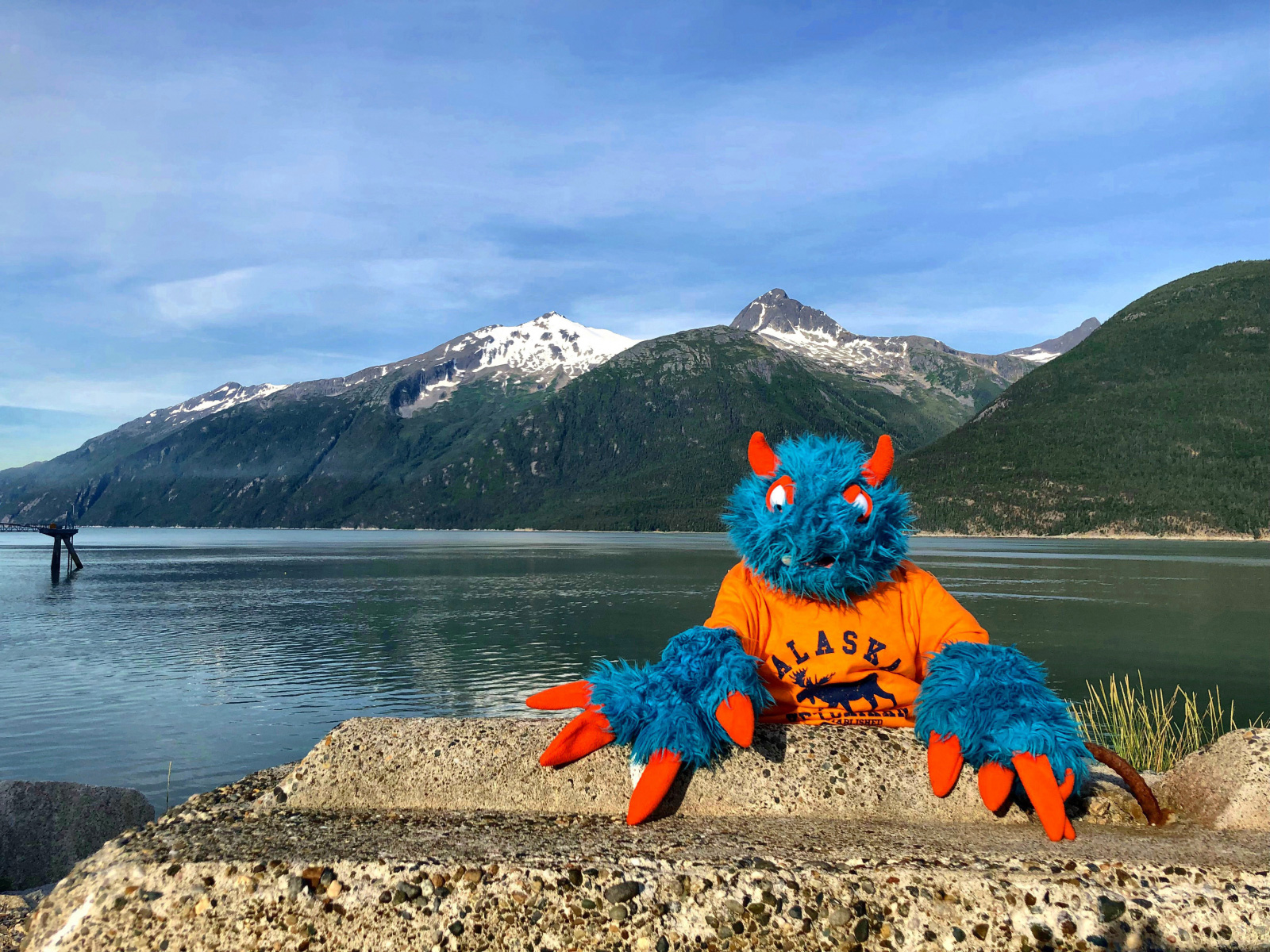 My photography has improved over the nearly six years that I have been photographing Blueper B, but that is not the greatest gift.  The best thing about carrying and photographing this guy all over the world is the people we have met along the way.  As I'm sure you can imagine, when people see a "mature" gentleman carrying a puppet around, they have questions.  Many are not shy and have asked about our furry friend.  We explain the story of Blueper B and most people say, "That is really cool."  That got us thinking.  What about a photo project with people we meet while out on our adventures?  From this was born Blueper B's 100 People Project.  We set out to photograph him with 100 different people from all over.  My original intent was to do that over a year.  That didn't happen.  The project is still a work in progress.  The 100 People Project has helped me to become less shy about asking strangers if I can photograph them.  In the long run, it has made me a bit more comfortable with street photography.  Blueper B has met some pretty special people along the way!  I am glad I stepped out of my comfort zone and asked for the photos with Blueper B!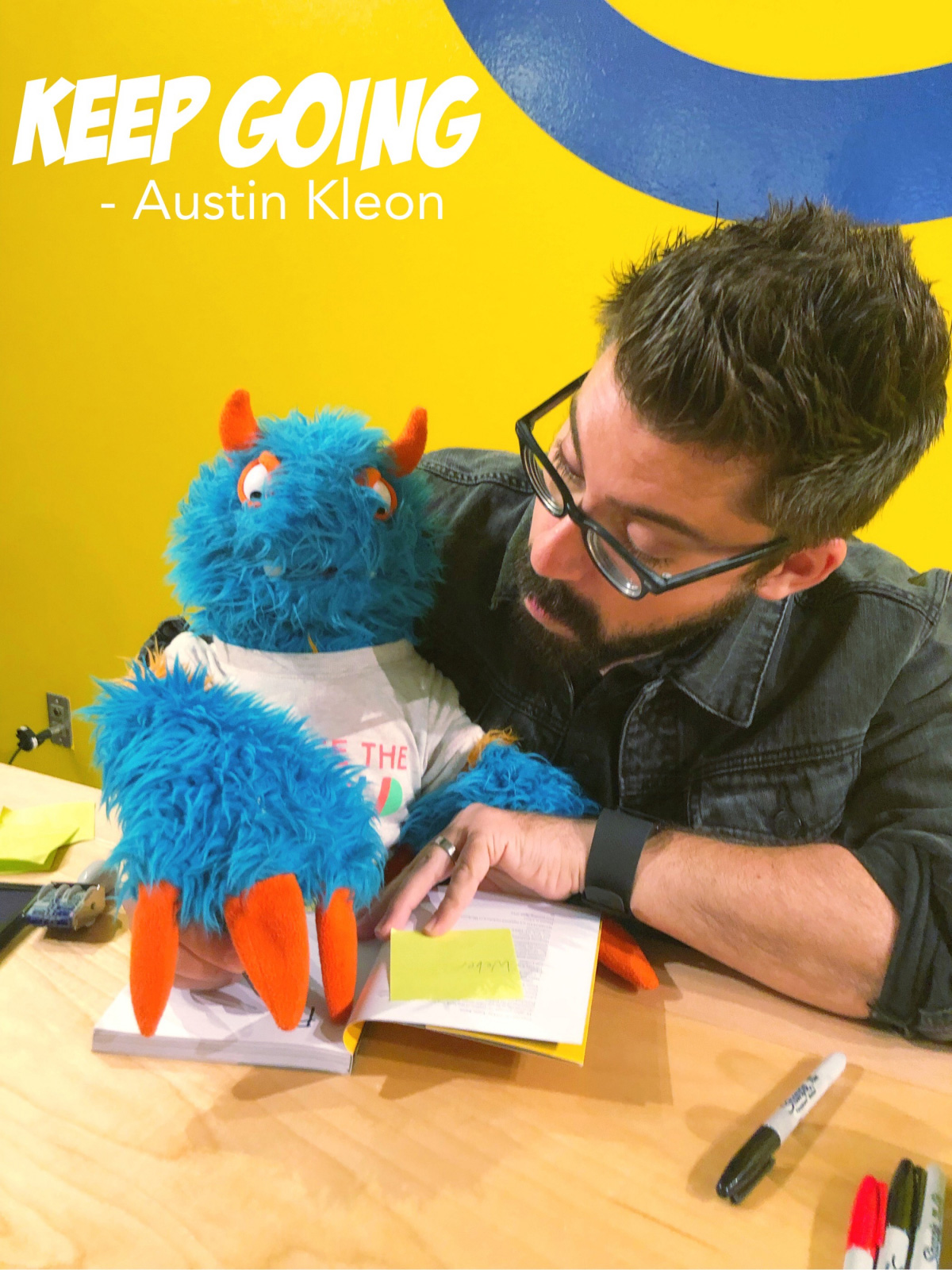 We all seek to build our skills are spark our creativity in different ways.  Carrying a puppet around may not be your thing.  Try taking a Lego minifigure or other small toy out with you next time you are on a photowalk and have time to play.  Think about what the world might look like from their perspective.  It might just open up a whole new view for you!