Tell us all about yourself
Hi! I'm Michelle Smarr. I live in beautiful Half Moon Bay, California, a small coastal community near San Francisco and Silicon Valley. My husband is a tech entrepreneur and we have 2 lovely children, a 12 year old daughter and an 8 year old son. I used to work in investment management, and I happily transitioned to stay-at-home mom when my daughter was born. 
I am Austrian but was raised in the United States, and my husband has Austrian heritage as well. We usually spend part of our summers in Austria, enjoying family, friends, beautiful views, and the BEST food and wine. Our children attend the German International School so that they grow up with our language and culture. Through our school, we are a part of the most wonderful german-speaking community here in California. 
When I'm not in the school pick-up line or ferrying munchkins to one activity or another, I spend time volunteering. I am the board chair of a local nonprofit called The HEAL Project, which teaches children where food comes from and why it matters. We run a school farm as well as gardens in local schools. My daughter and I have recently been accepted into the National Charity League and are so looking forward to making a difference in our community together.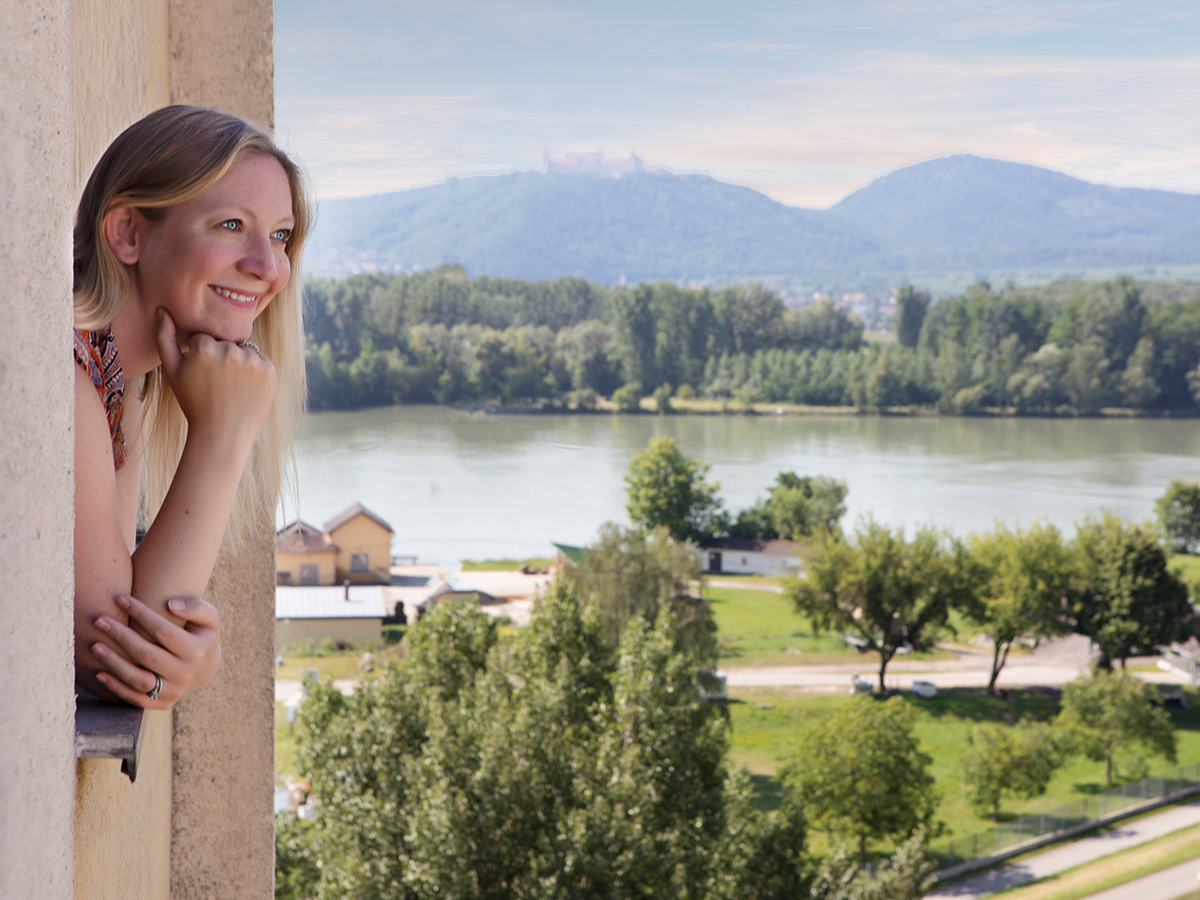 This is me in my very happy place - leaning out the window of our apartment in Austria, looking over the Danube river. 
What camera and lens do you use?
After a decade shooting Canon dSLR, I decided I desperately wanted to work with smaller equipment. At the beginning of this year, I switched over to a mirrorless Sony a7 iv. My go-to lens is a Sony 24-70mm f2.8. It's so versatile and creates beautiful bokeh when I need it. When I travel, I swap to a 50mm ultra compact lens. The whole kit becomes small and super portable, and I love the 50mm perspective in photographs.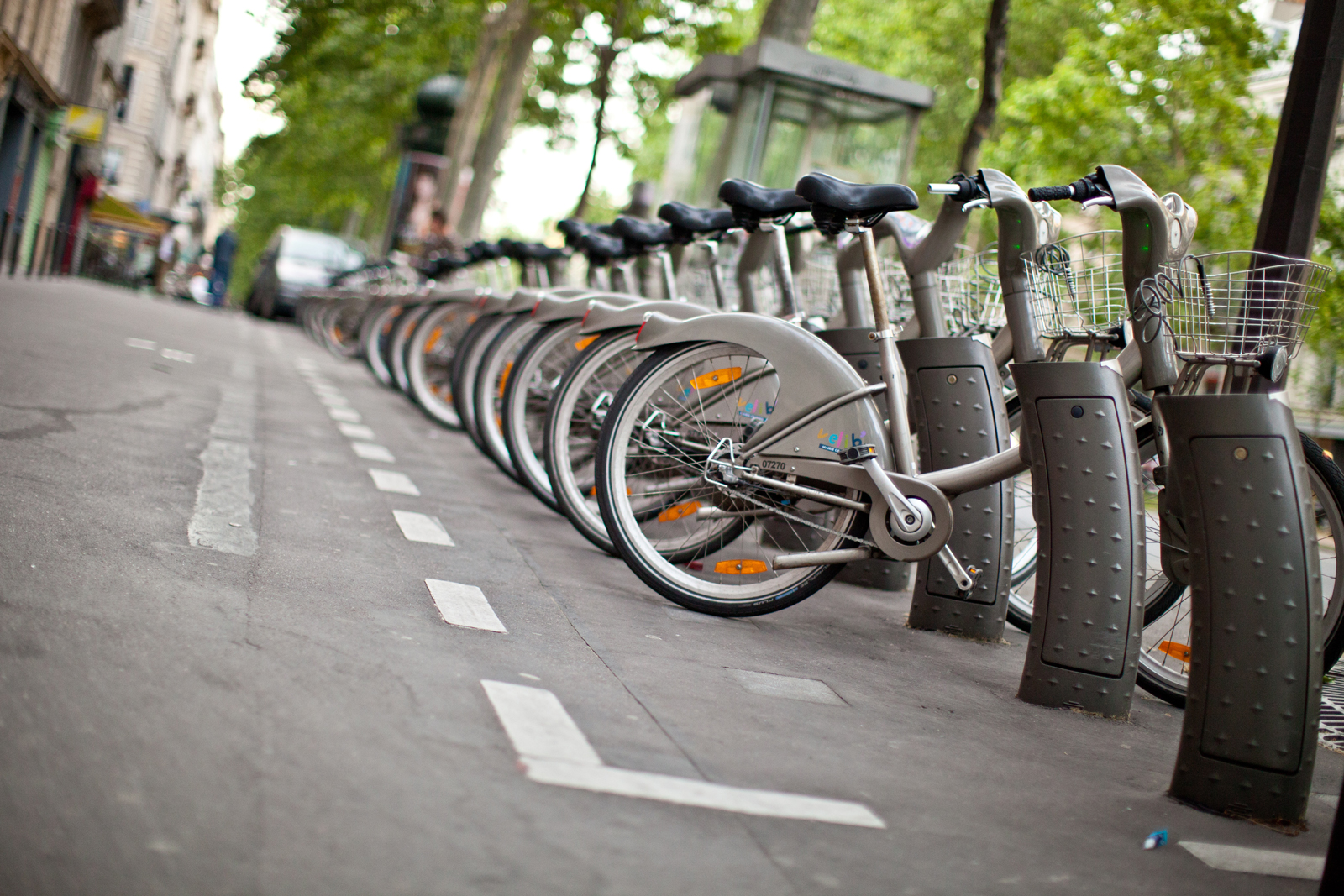 The 50mm lens working its magic on the streets of Paris. 
What sparked your interest in photography?
My mama encouraged me to learn photography. When I was still working in the financial world, I started taking photography classes in the evenings so that I had something creative in my life. It didn't take long for me to be hooked! I have taken portrait workshops with photographers all over the US, and I regularly do online workshops to learn new editing and posing skills. Photography keeps me technically and creatively engaged, and makes my heart happy too!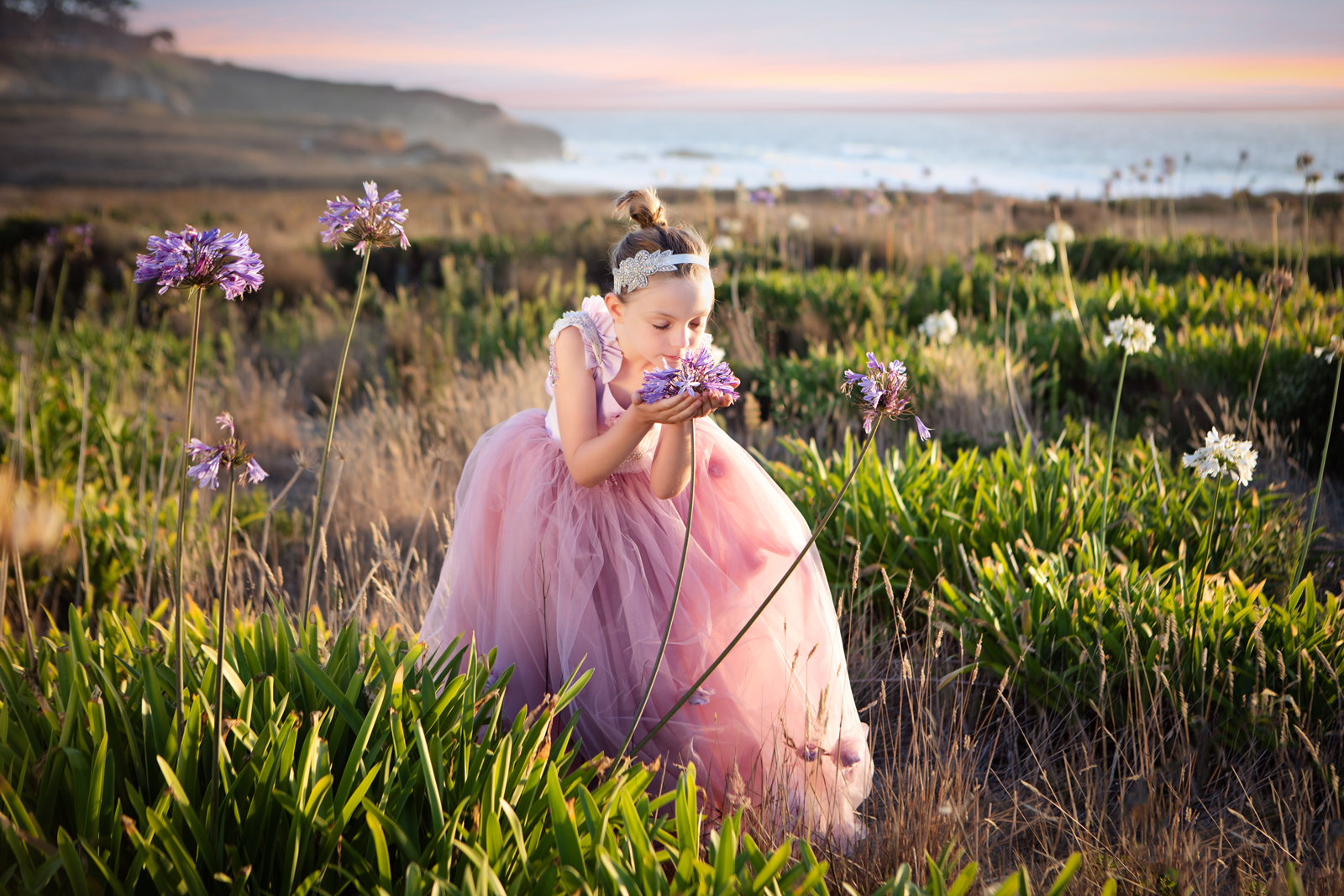 What motivates you to pick up your camera everyday?
My motivation for this 365 project is simple: my family. This is my third 365 project, and I do them every 5 years. My first project captures the sweetness of my daughter when she was 2 - all the toddler smiles and mischief! My second project, 5 years later, has my daughter as a 7 year old, and my son at age 3. Those daily photos are an indelible record of their sibling relationship, their friends, their activities, the travel we did, and their growing personalities. Here we are 5 years later and I knew I wanted to continue this tradition! This year has been hard for us, we lost my dad unexpectedly a few months ago. I have missed a few days here and there, but I am working hard to stay on track because at the end of the year, I am so happy with the visual record I have created.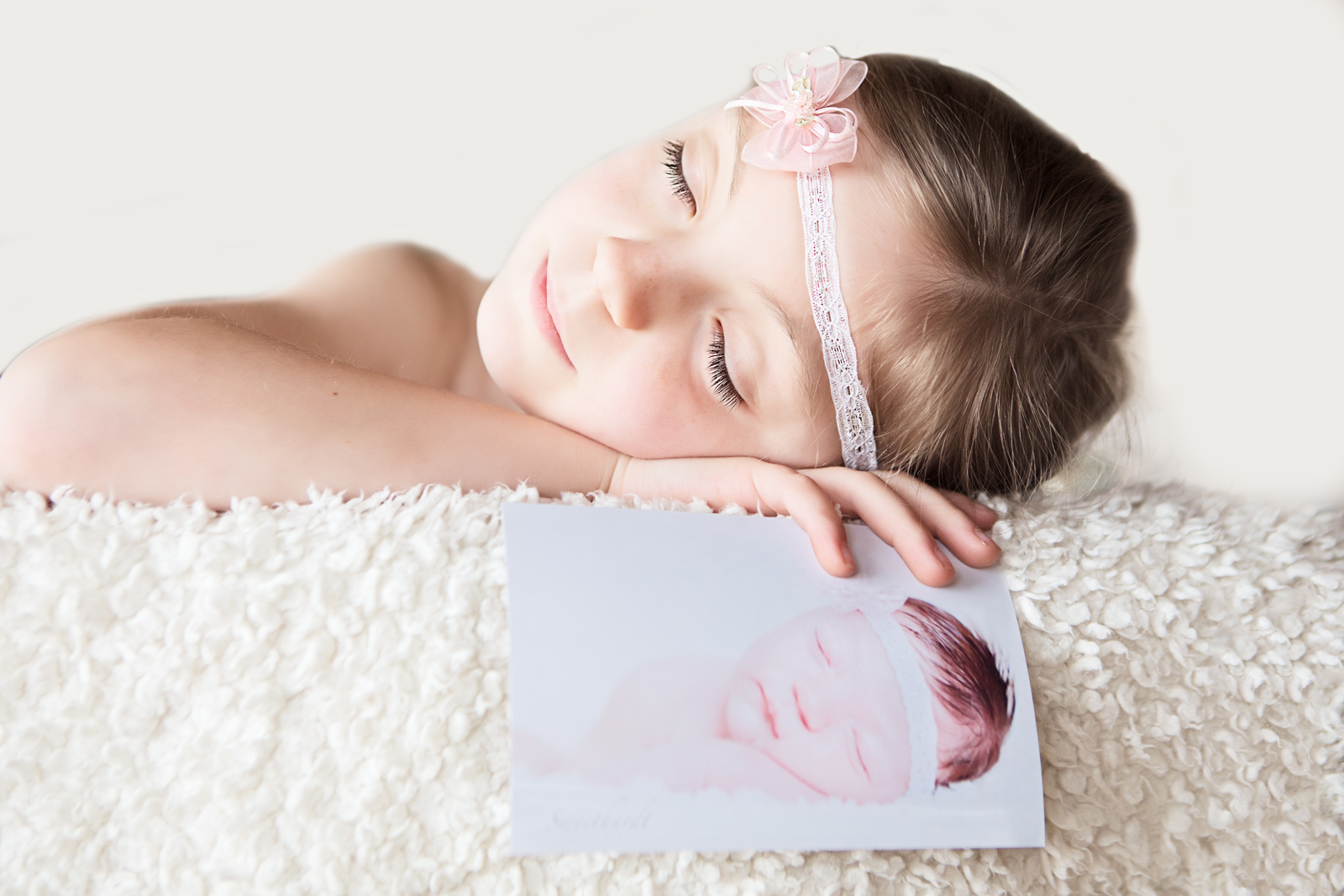 My daughter on her 7th birthday, recreating a newborn photo taken by one of my dear friends and photography mentors.
What is your favourite subject and your least favourite subject?
Anything and everything that involves my children are my favorite photos. The kids are so generous with their time and willing to help me pose and create cool images. I particularly love the prompts when we come up with something special - a unique outfit, or a repeat of an old photo, or trying out a new technique. I'm glad I can show the kids that I'm still learning every day too.
Caption: After a whole day of hiking in Joshua Tree National Park, I made everyone change in the car and we set up the tripod and remote for a family photo shoot. They are really troopers, aren't they?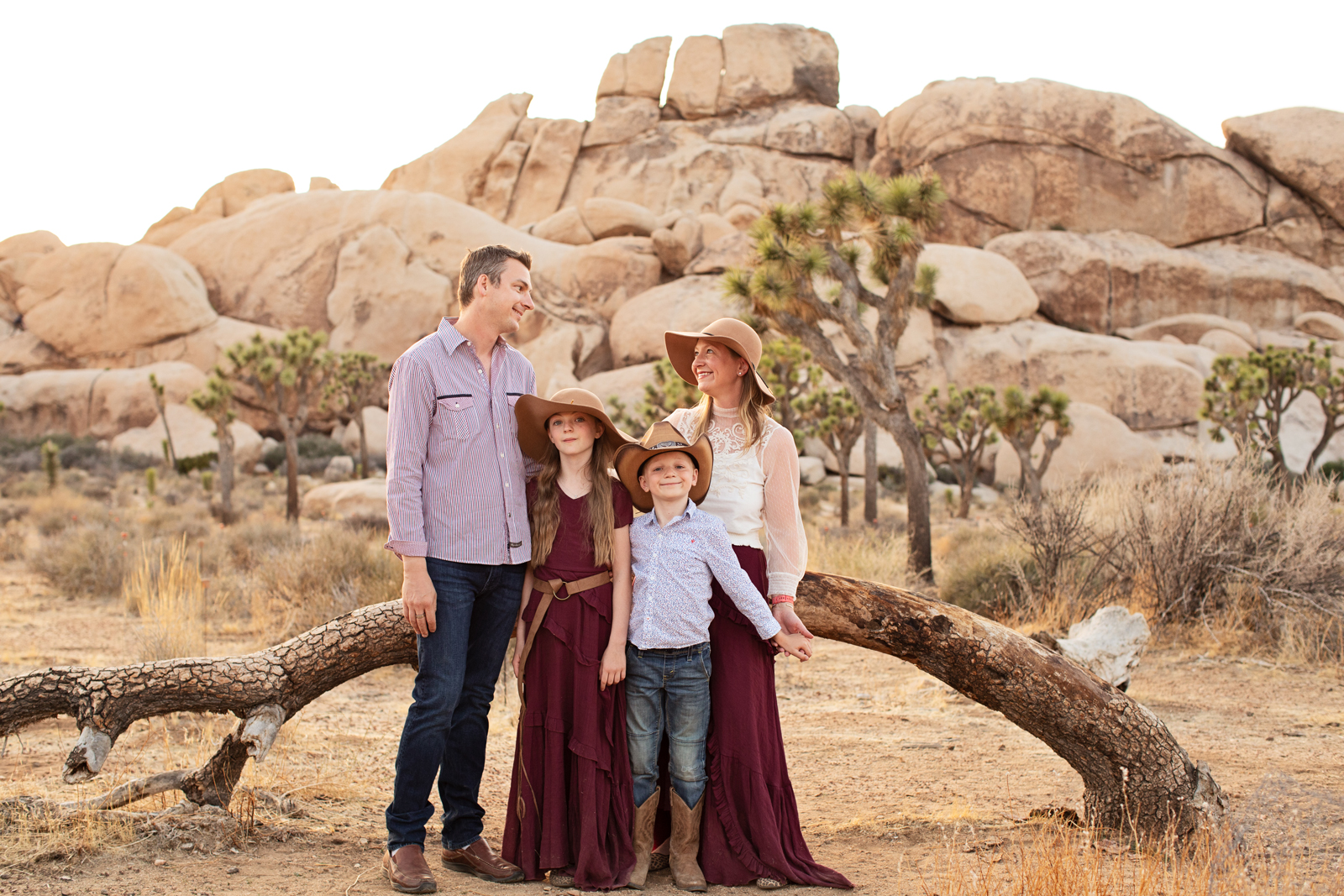 After a whole day of hiking in Joshua Tree National Park, I made everyone change in the car and we set up the tripod and remote for a family photo shoot. They are really troopers, aren't they? 
My least favorite subject is street photography. I really struggle with the idea of photographing strangers "on the street".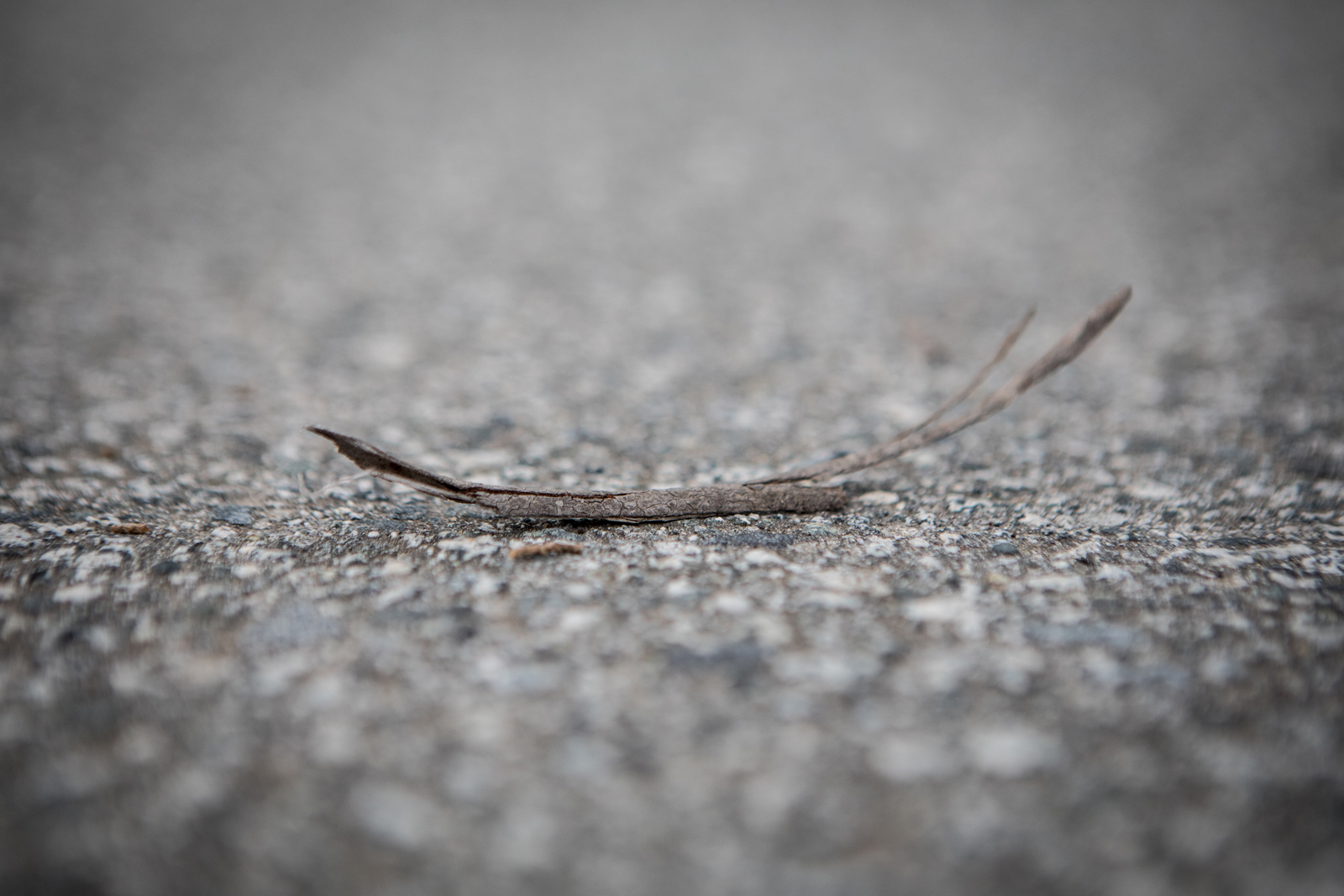 One prompt from my 365 project in 2018 was "Street Photography". I photographed the street. It even has a piece of bark on top for "visual interest". Wait, you wanted me to photograph strangers going about their daily lives? That sounds awful. Look at this pretty street!
What comes first, the story or the photo?
For me, there are 2 types of photos. There are the snapshots, where you capture something that's visually interesting. In that case, the photo comes first, and the story develops to describe the image. The other kind of photo is a narrative one: one where you have a story to tell, and create an image to express that story. I love both, but often, the narrative photos are the most memorable.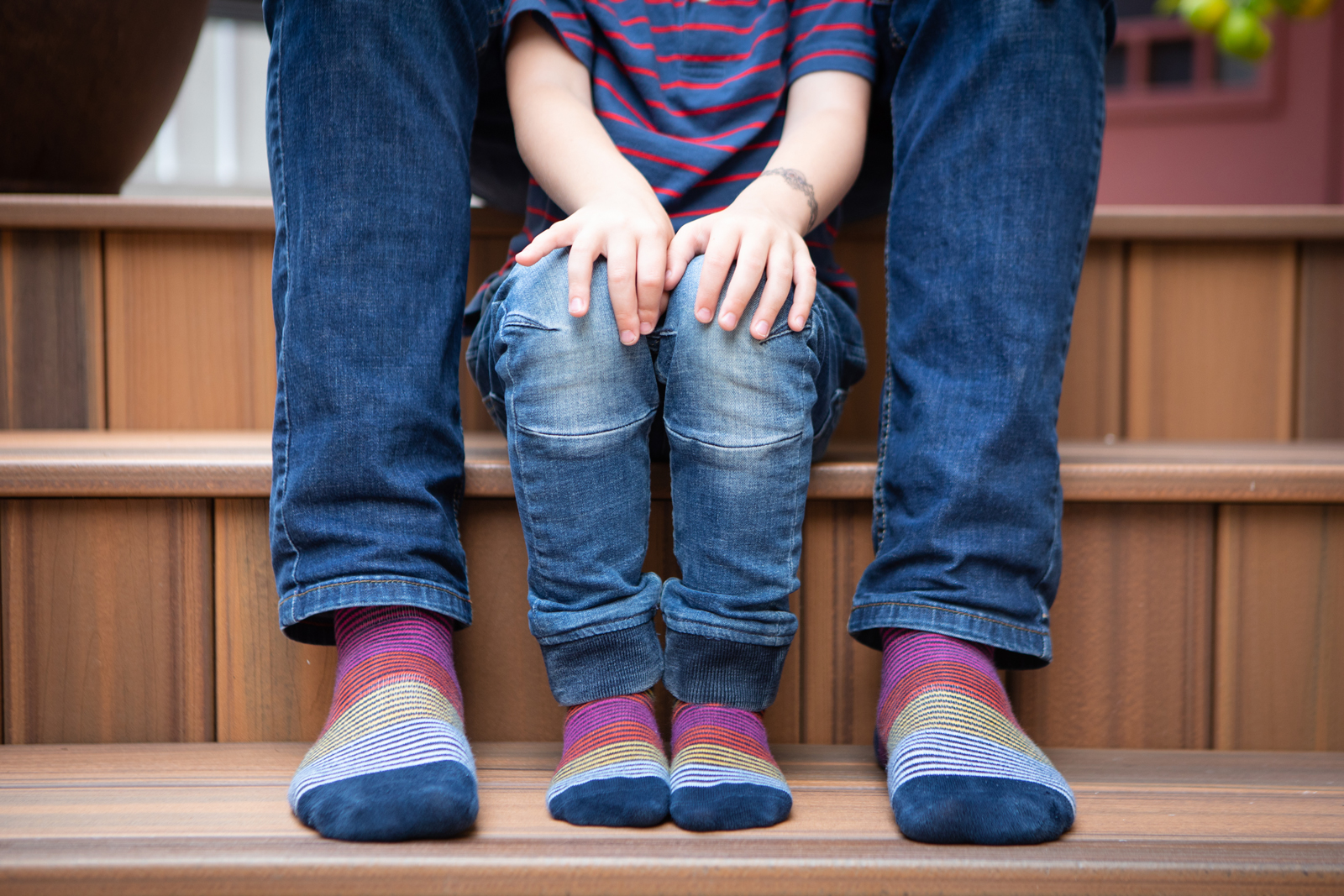 Where can we find you online?
Because so much of my photography is of my children, I don't post much publicly. My 365 project is in the group's private facebook group, and posted to my personal contacts on Instagram.