Welcome to the April Community Spotlight.  This month we bring you a double exposure!
I'm sure that you have noticed from the atmosphere of the 365 Picture Today Facebook group that friendship is an important component of our community.  Through 365 Picture Today and our shared photography journey, many new friendships have been formed.  Our two members who occupy the spotlight this month, however, came to us as BFFs already.
Becky Johnson and Heidi Marquardt share their photos of their families and the gorgeous landscapes of their home state of Colorado with us every day!  And, they do it with such a wonderfully happy spirit.  They make me want to move to Colorado and be BFFs with them as well!   
We are grateful that Heidi and Becky are sharing their story of friendship and photography with us this month.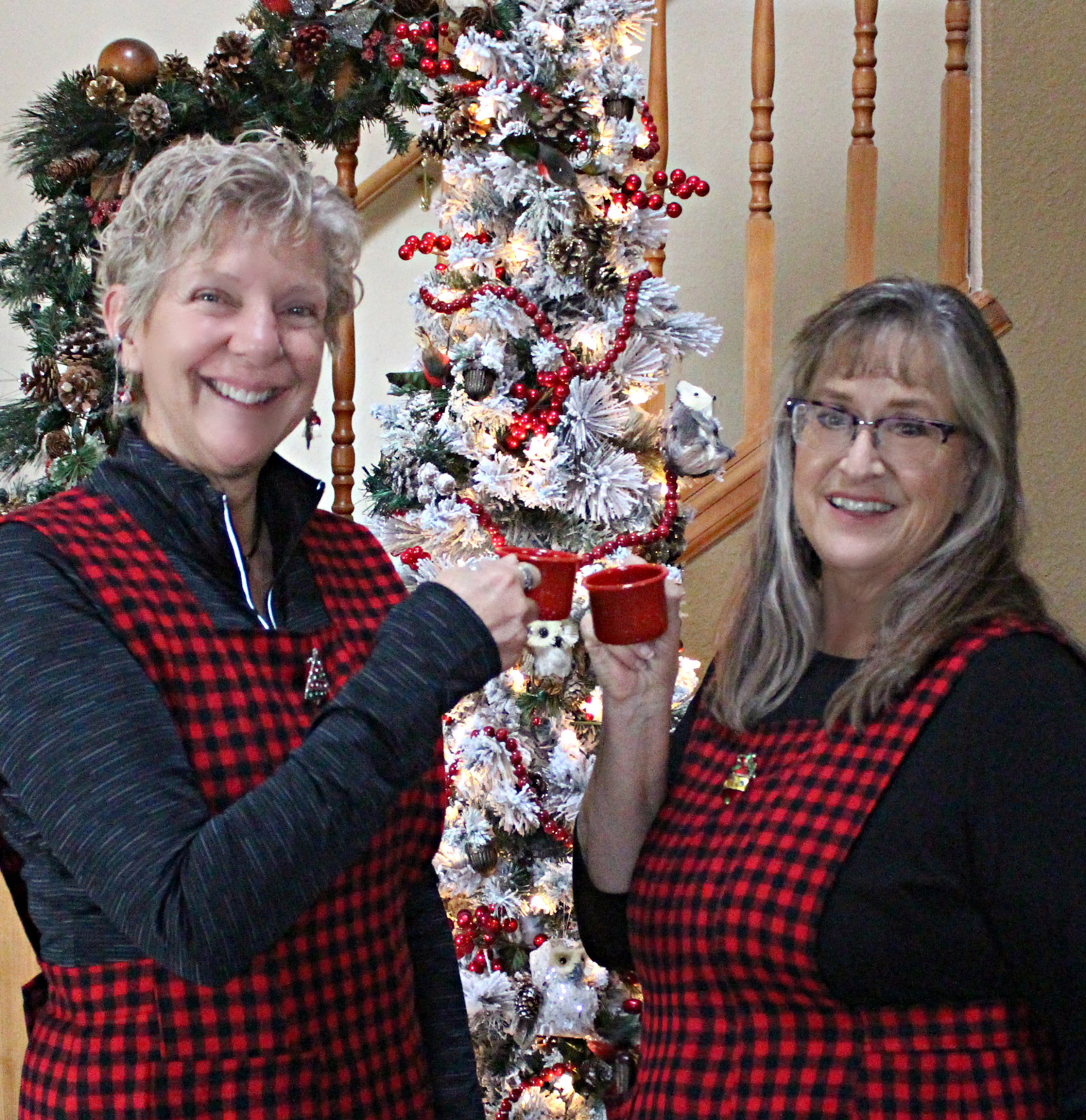 How did you meet?  How long have you been friends?
We met when Becky was getting her Teaching License and became Heidi's Student Teacher. Both of us then realized that we were the same person and embarked on a long journey of teaching together, laughing together, drinking together and becoming the bestest of friends. We have been friends for over thirty years. Heidi has moved into a lovely retirement and Becky hopes to follow her very soon!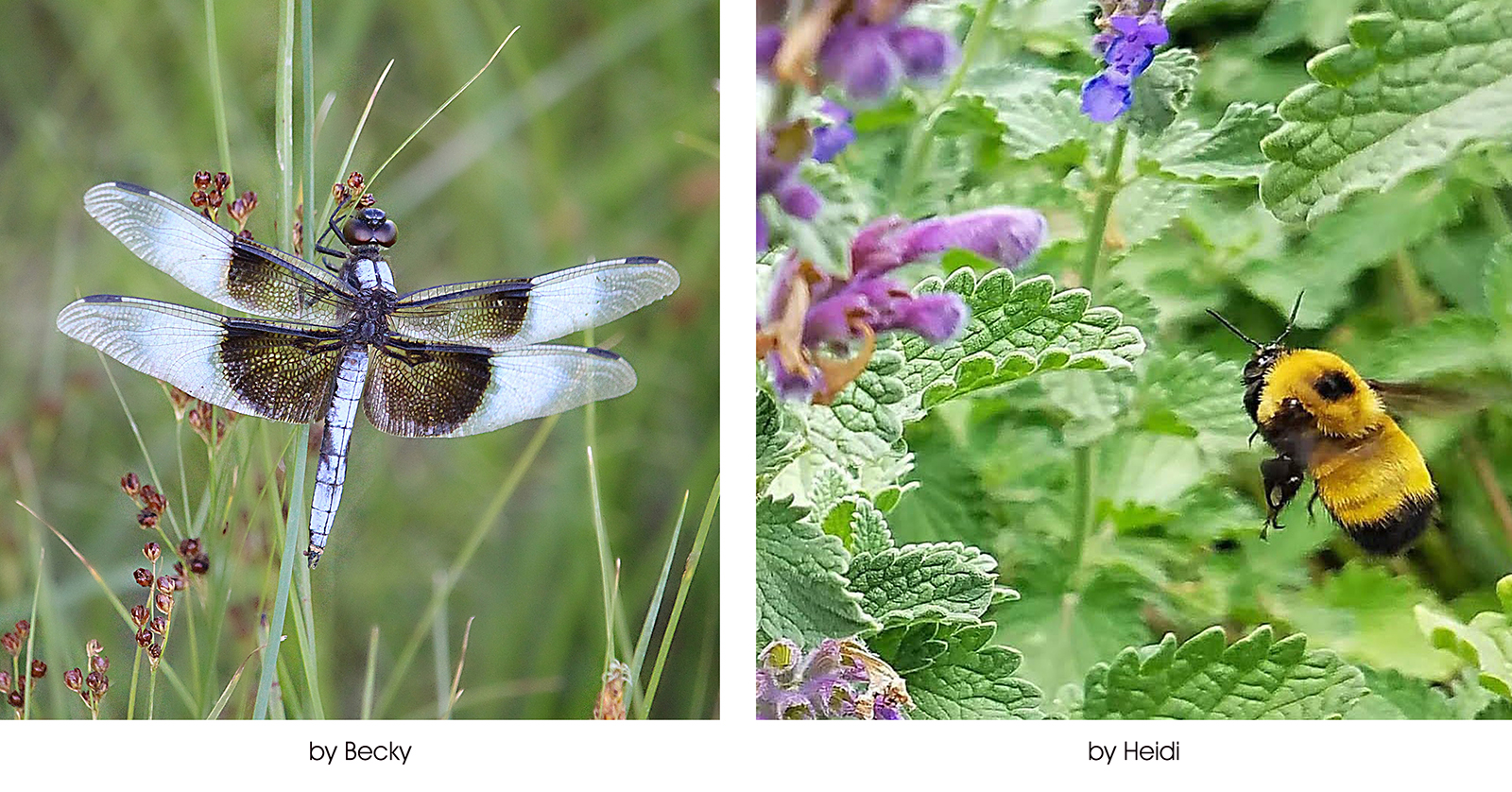 How has photography played a role in your friendship?
Heidi first discovered the Capture Your 365 photo group whilst searching for a photo-a-day journal group. As she often does with her adventures, she immediately got Becky hooked and thus an obsession was born!
What photo advice, technique, skill, have you learned from the other?
We have shared photo editing apps, processing and cropping techniques with each other, plus LEGOS!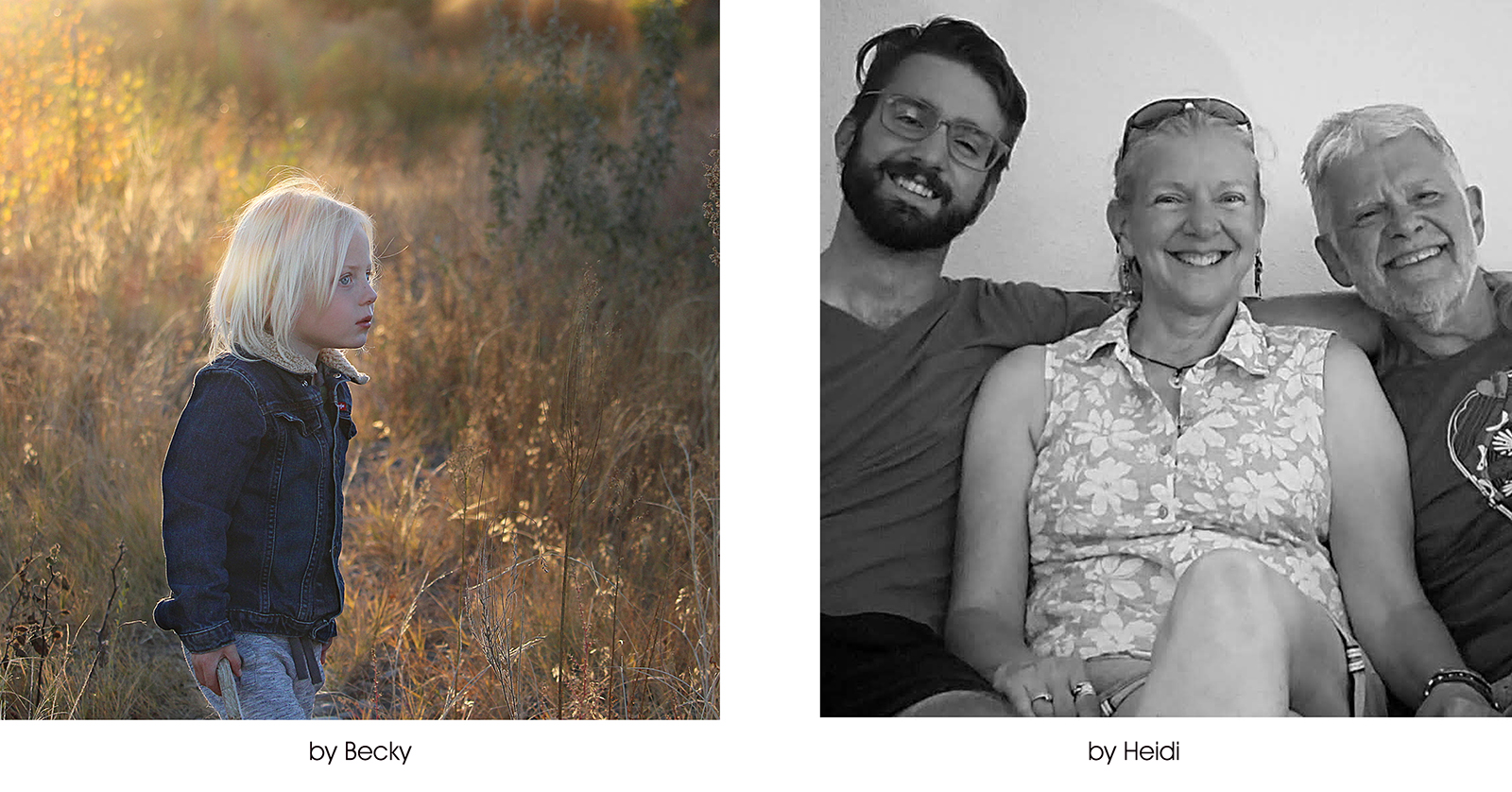 How are you inspired by the other in photography?  In life?
We inspire each other by our photographic choices. Heidi excels in food photography, and capturing the life teeming in her bountiful gardens. Bugs, flowers, and yummy veggies are often featured in her beautiful photos. Becky excels in bird, wildlife, landscape and grocery store snap and apps. We both love featuring our families. We are both blessed with cooperative and patient husbands who are willing to help with photo props and are sometimes even featured in the POTD. In life, we are each others' most enthusiastic cheerleaders, and not just in photography. Our annual Christmas Cookie Exchange is legend among our friends, and is an example of the hive mind that we share.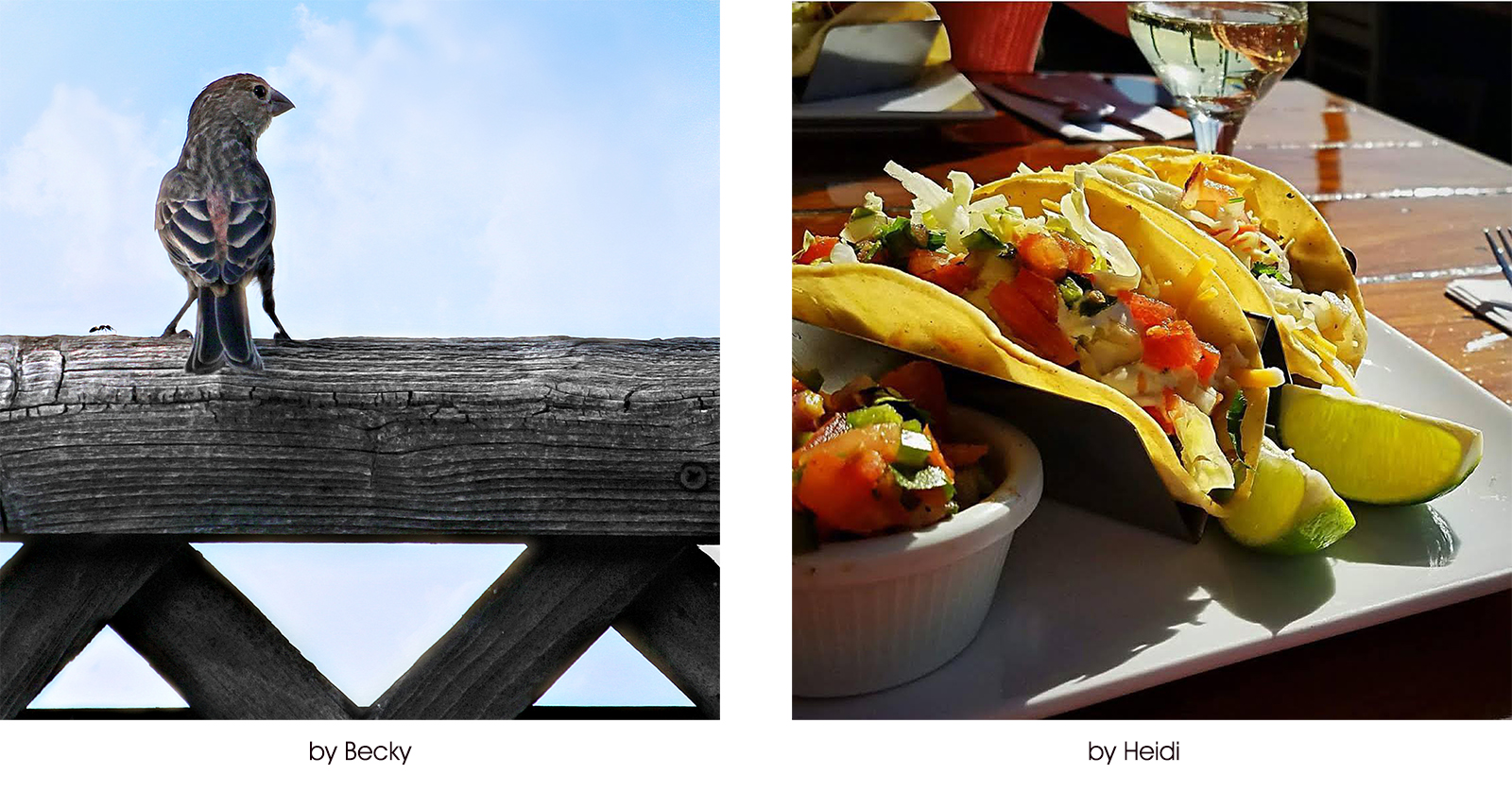 What camera do you use?
Heidi enjoys pushing the limits of cellphone photography with her Samsung GS7, including experimenting with manual mode. Becky's main camera is a Canon Rebel T7i, but she also shoots with her cellphone, which is now a Google Pixel 3a.
What is your favorite lens?
Heidi occasionally shoots through a celestron telescope, but mainly uses the features that come with her phone camera.
Becky loves her 55-300 zoom lens for those fabulous birdy portraits.
What is your favorite subject to photograph
Heidi loves photographing flowers and bugs, and Lego Stormtroopers. She aspires to be a better food photographer.
Becky's favorite subjects are birds, grandkids, and Kevin, her giant golden doodle puppy.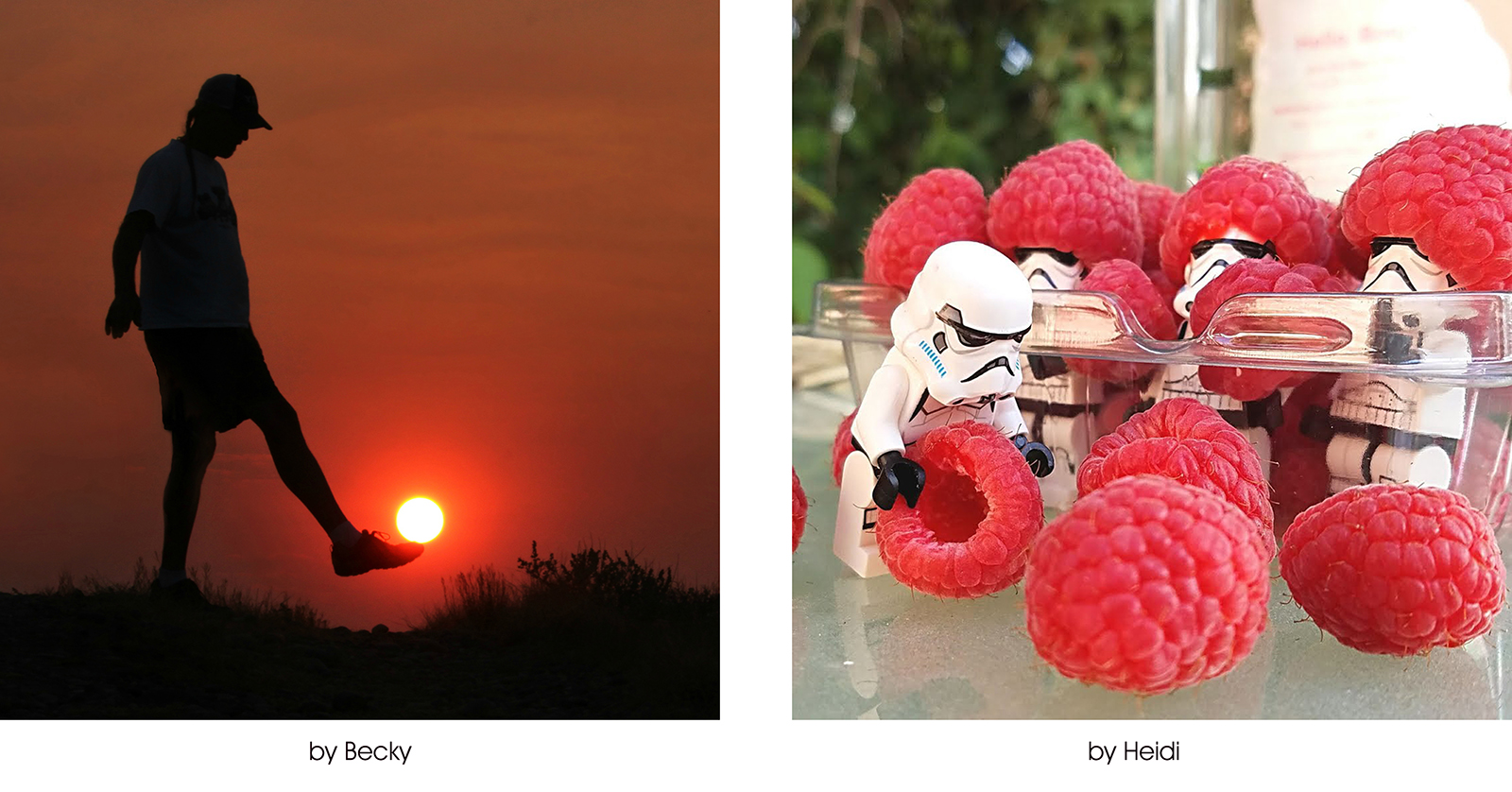 What piece of advice would you like to share with the community?
Don't be too confined by the prompt. Remember that it is YOUR 365! Take pictures that document your days, and make you happy!
Anything else that you would like to share?
Be gentle with yourself. This is a fantastic community!